IPC | Fifth Gathering - Founders Celebration

Santo Domingo sectore of La Palomera, Baruta - Caracas Venezuela

2019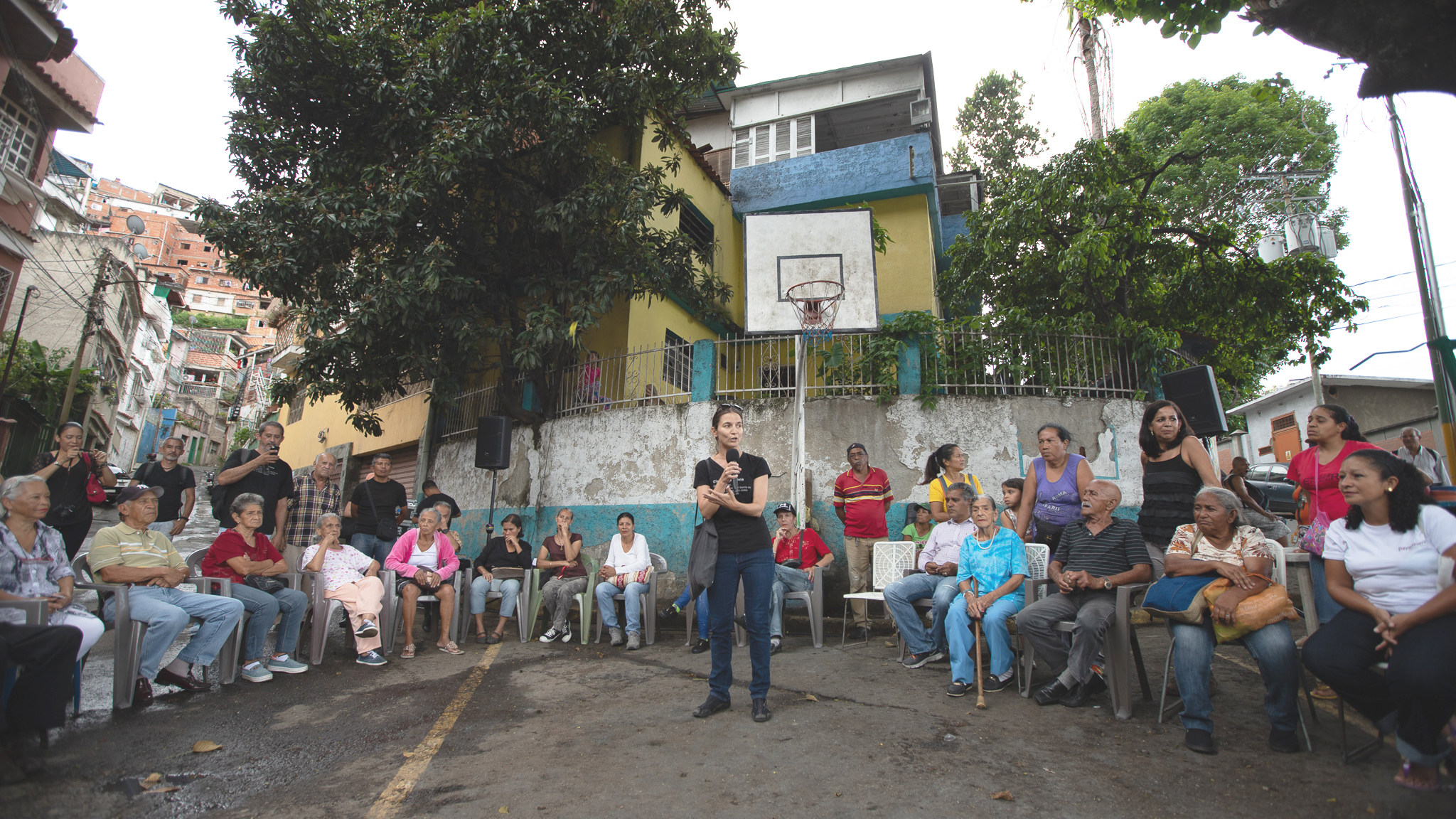 July 13, 2019
Integration process Caracas / IPC
The event began in the Plaza Bolívar of Baruta. Attendees walked from there to the sector of Santo Domingo in La Palomera where the celebration took place. In parallel, a group of people attended an activity at the Hacienda La Trinidad Cultural Park, titled "From the gallery to the neighborhood - The art of walking and integrating" directed by Cheo Carvajal and Jaime Cruz from Ciudad Laboratorio, which began with a short talk, followed by a tour from La Hacienda La Trinidad to the Santo Domingo sector of La Palomera to join the" Founders Celebration."
Upon arriving in Santo Domingo, guest heard stories from the founders of La Palomera about the barrio's early years, and reflected on their discrimination by the rest of the city. Among the founders who participated in the conversation were Carlos "El Niño" Lira, Reina Guzmán, Lenis Matamoros, Esperanza Ponte, the chronicler of Baruta Franklin González and Martina Arteaga. They talked about the first families that lived there, and what the territory was like in the 1930s when it started to to be populated. Then talk shifted toward questions regarding the lack of integration between the barrio and the rest of the city, the presence of an archway in one of the entrances that was placed to emphasize separation. Also, the inadequacy of the label "informal" for those who live in neighborhoods was raised.
To conclude, guests and neighbors shared a sancocho, a Venezuelan stew, made by residents of the Santo Domingo sector. In parallel, musicians from the Bigott Foundation animated the celebration with central joropo, a typical Venezuelan music. Professional dancers Harold Palacios, Marialejandra Orozco, Nicolás Brito and Sara Medina, invited the attendees to dance.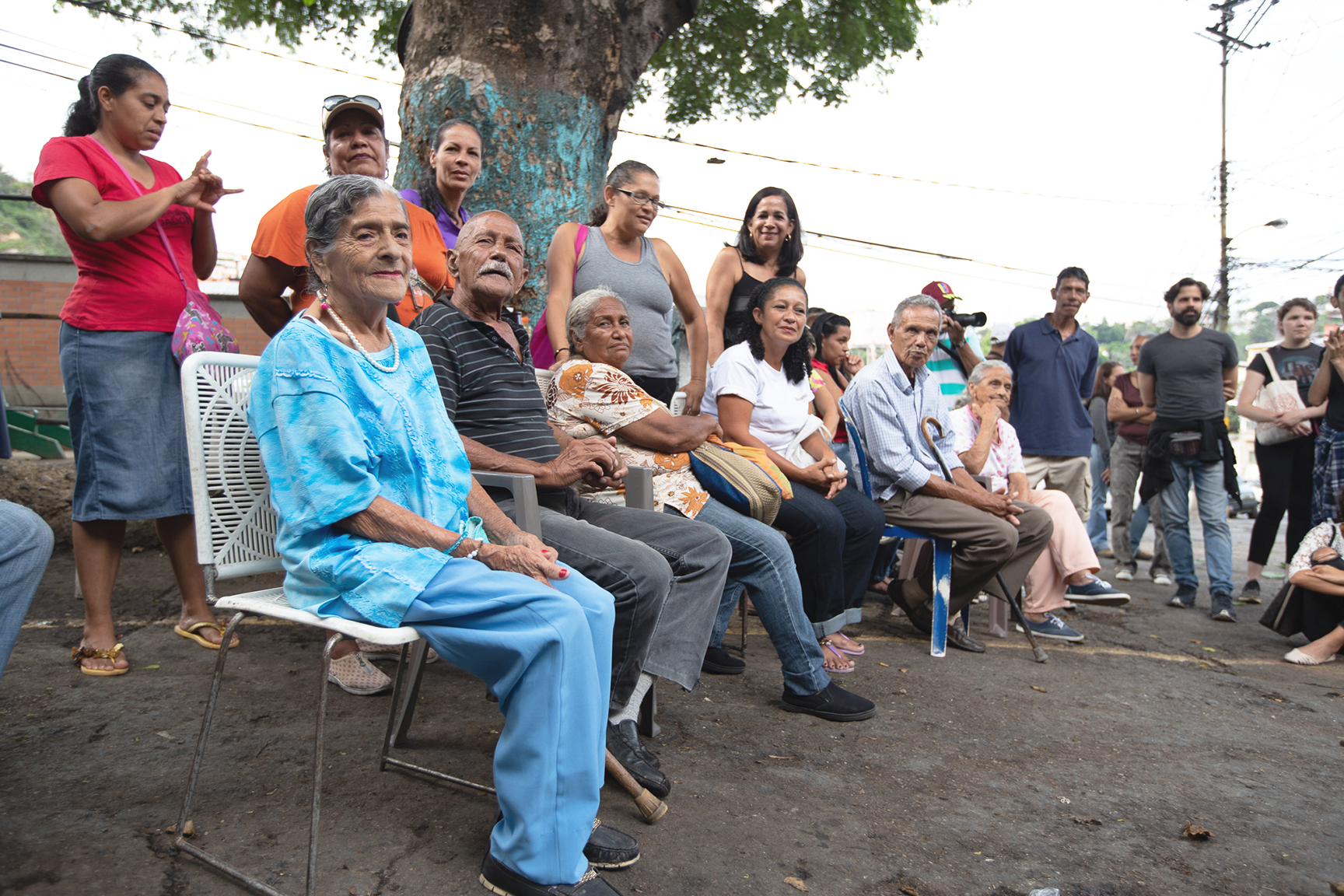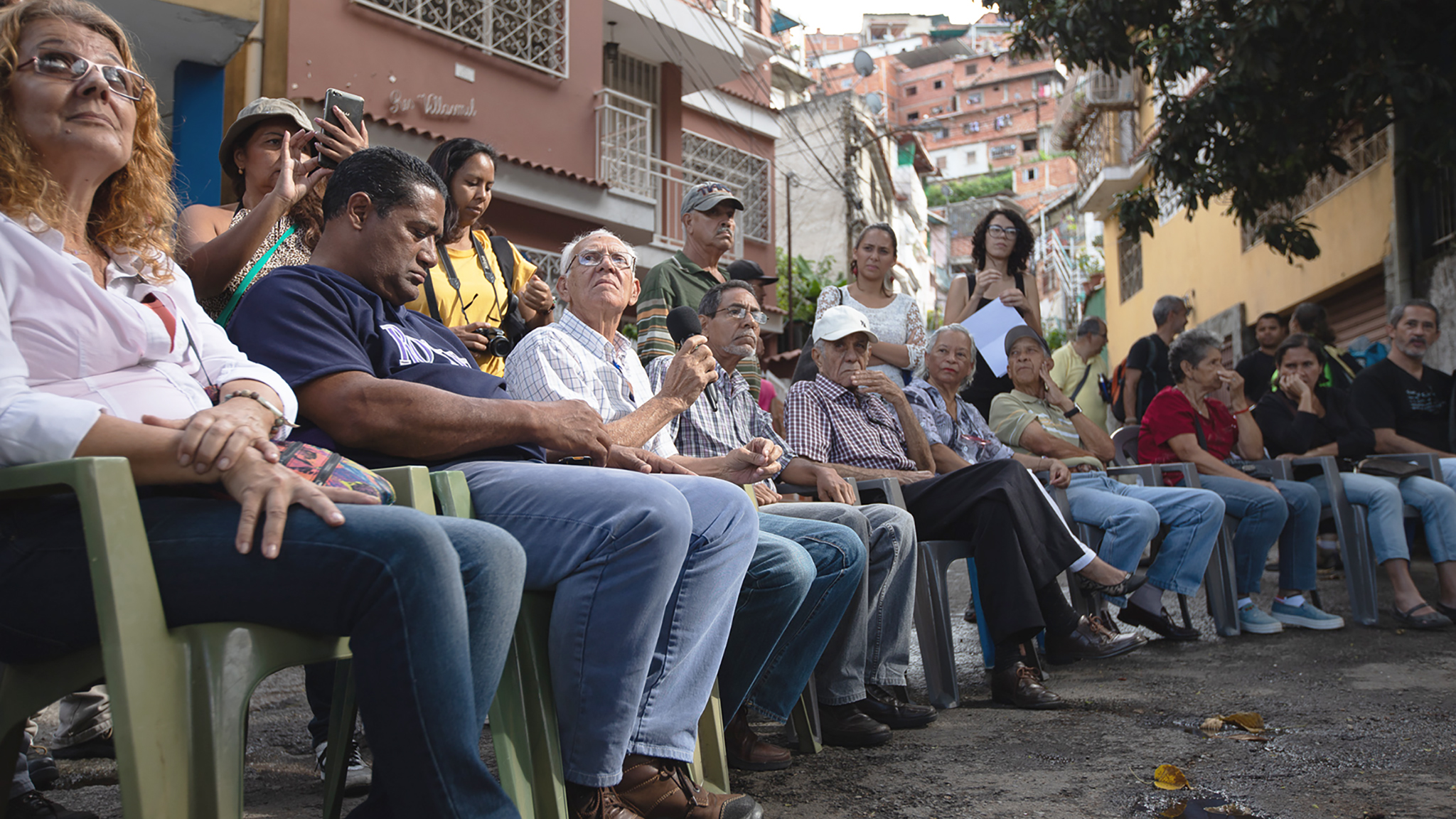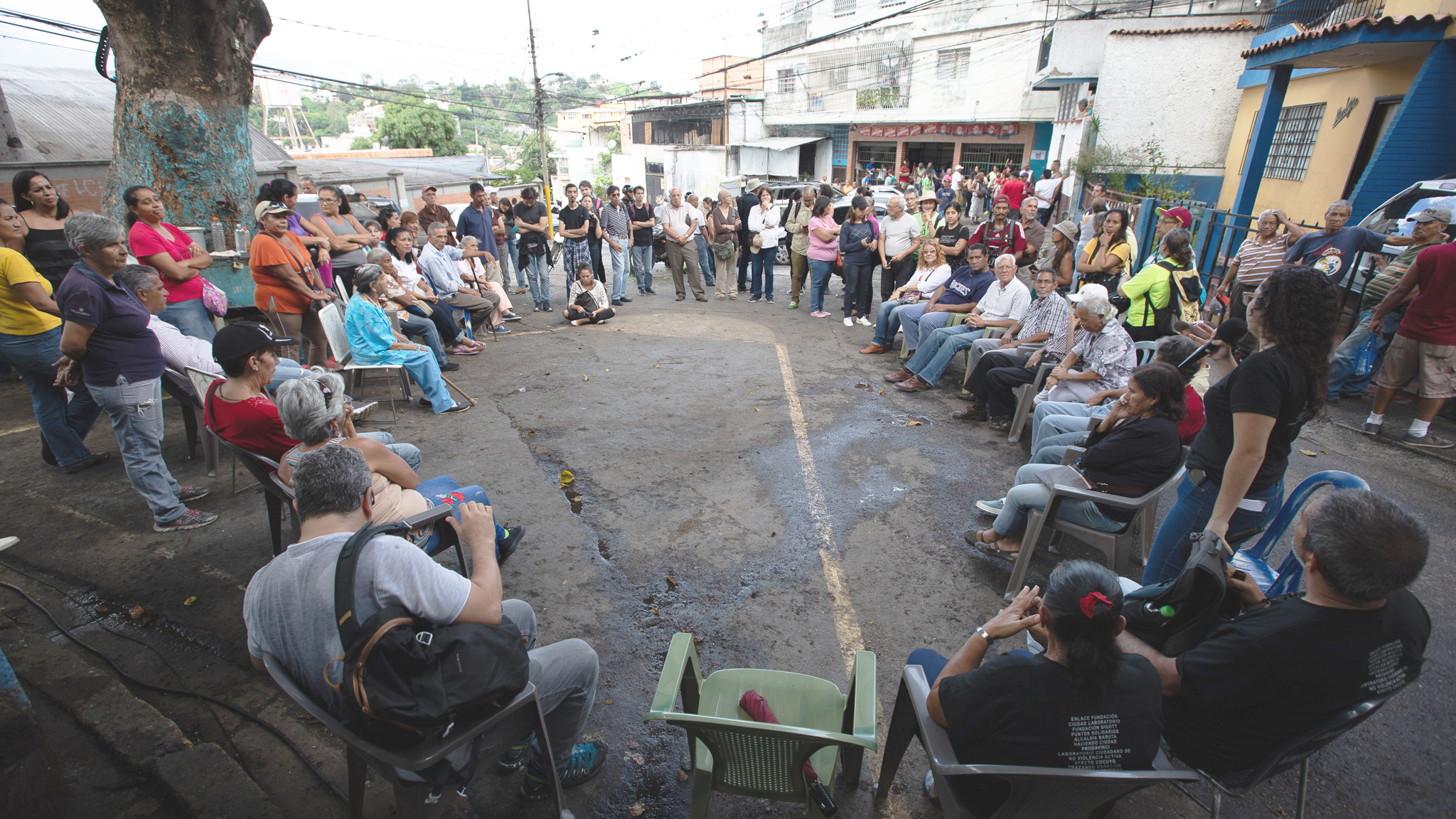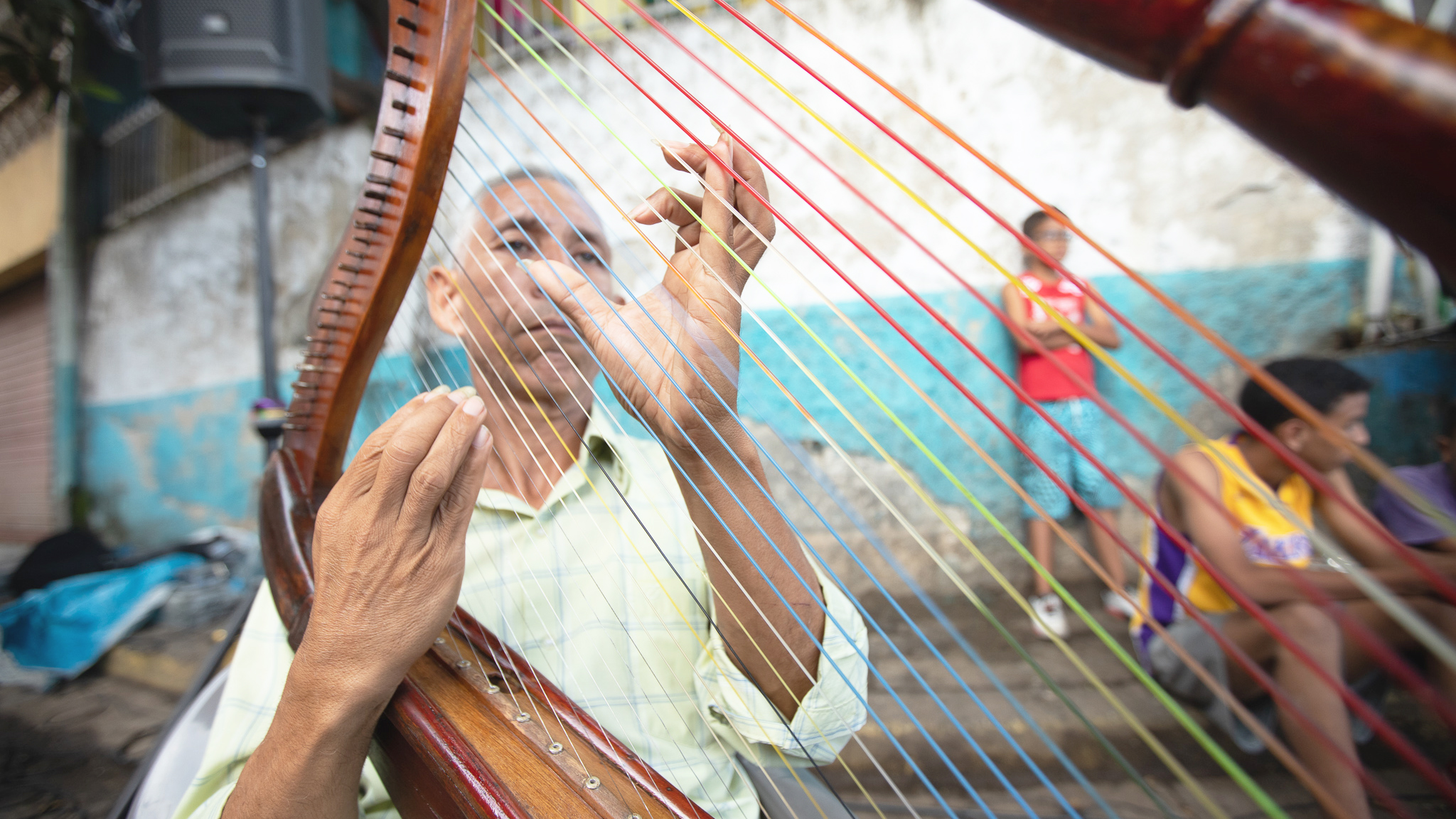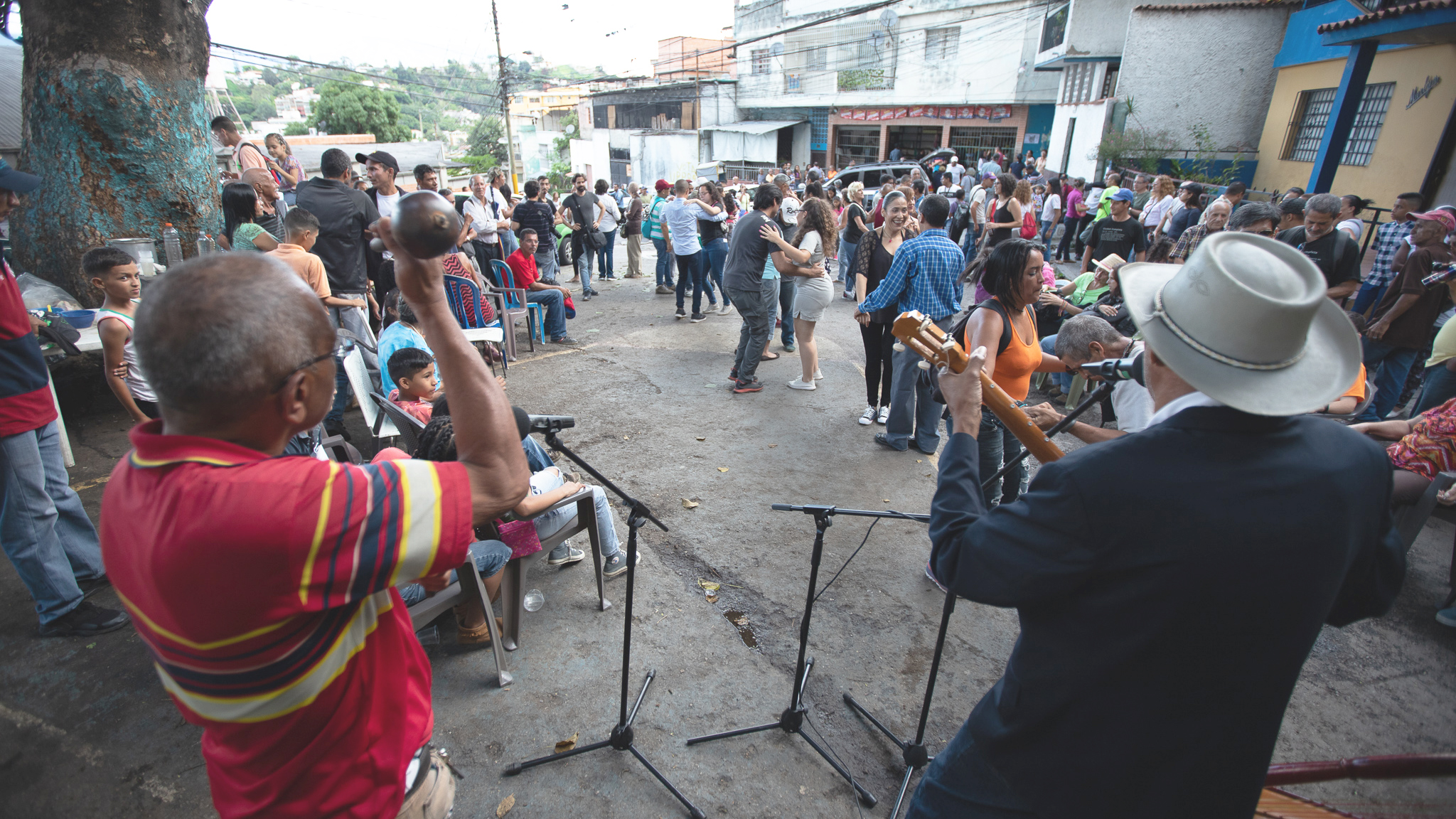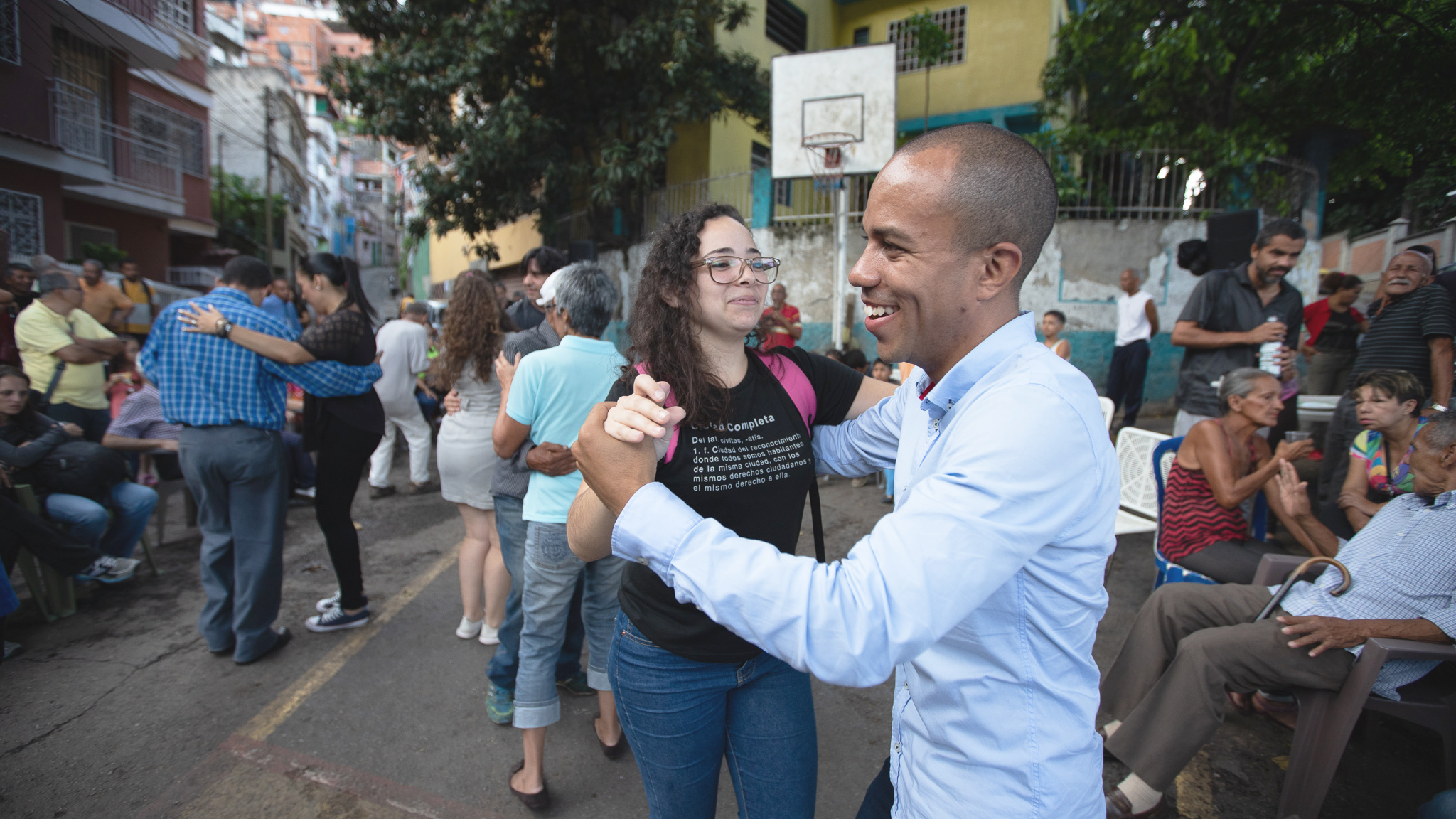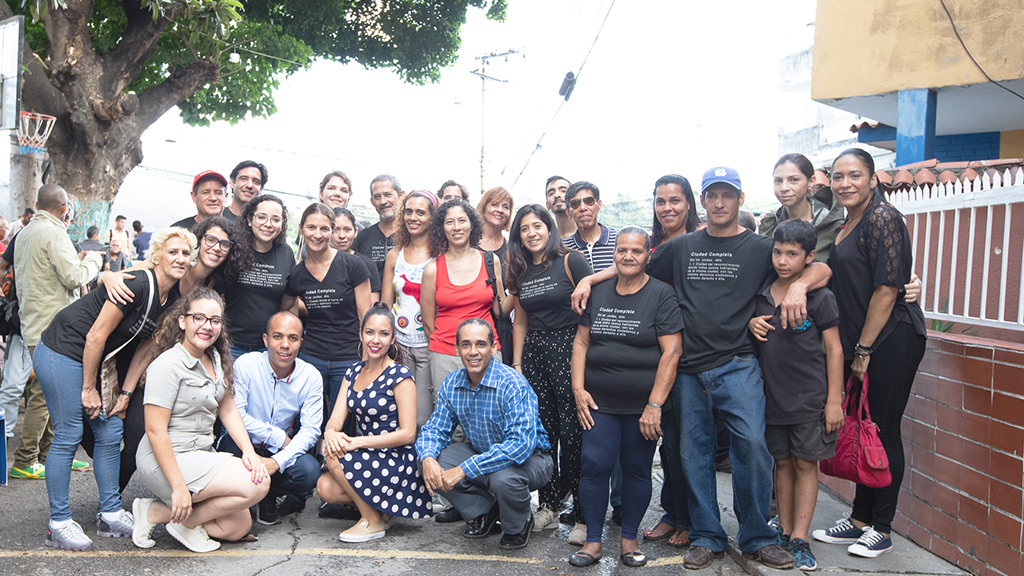 Client: United States Venezuelan Affairs Unit | Team: Enlace Foundation and Ciudad Laboratorio | Photography: Régulo Gómez