IPC | Third Gathering - Complete city, borderless city

Sector Las Brisas de La Palomera, Baruta - Caracas Venezuela

2019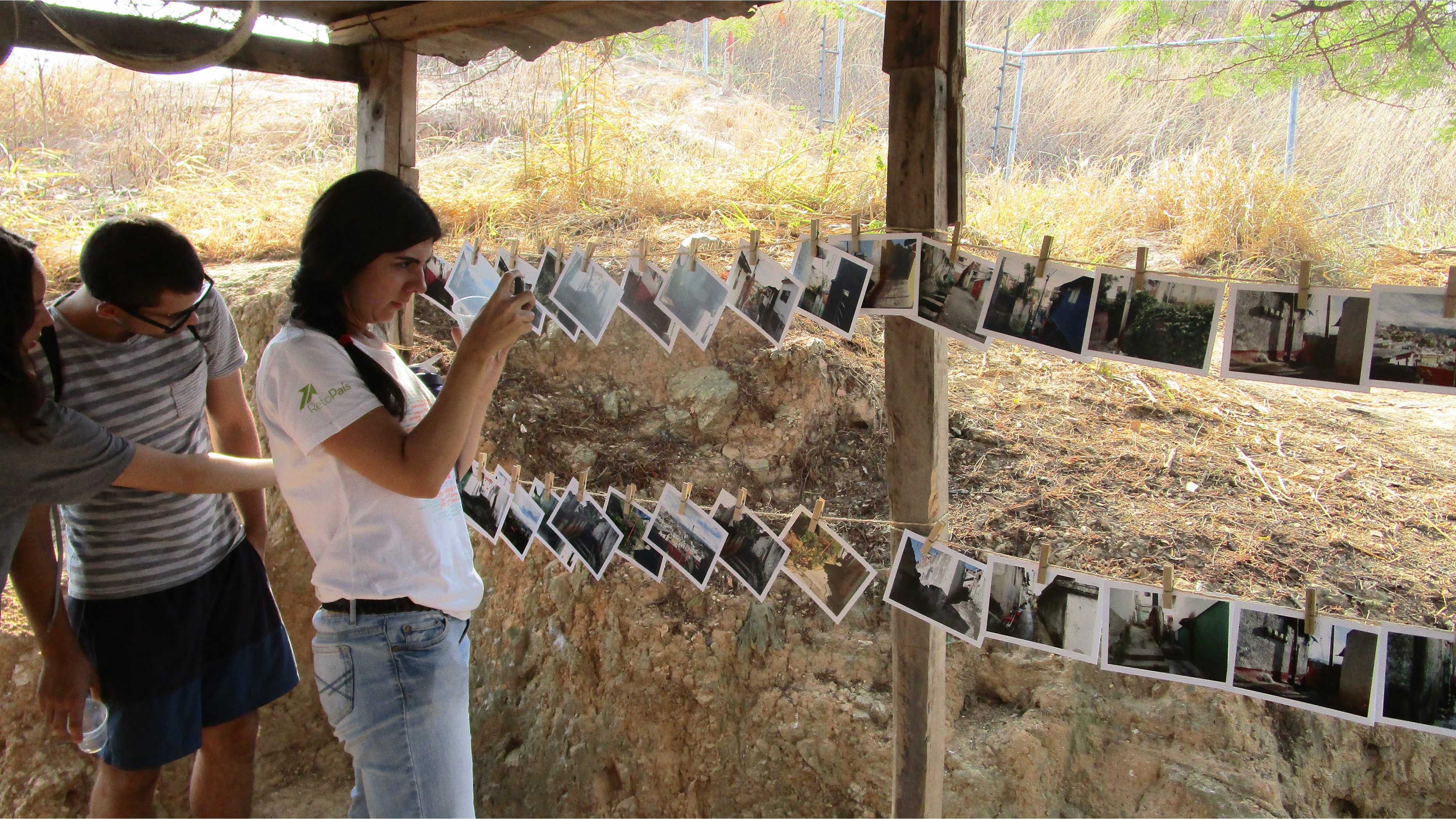 March 24, 2019
Integration process Caracas / IPC
The event consisted of six simultaneous walking tours from the Plaza El Cristo of Baruta to the Las Brisas sector of La Palomera, with stops in places of interest within the barrio, where poems and texts related to integration, crossing boundaries, the value of spaces and the dynamics of each place were read.
After welcoming the attendees and reading some texts to guide the tours, guests separated into six groups, led by a community leader and a member of the organizing team. Each tour began with one of the entrances to the barrio: Barrialito, Salom, Negro Primero, Giraldot, Copacabana and Santo Domingo. On the way the group stopped in previously chosen spaces to read fragments of texts written by Roberto Juarroz, Isaac Joseph, Richard Sennett, Georges Perec and Jane Jacobs.
All the tours culminated in the Las Brisas bocce court, where participants shared their experience along the different routes, followed by an exchange of postcard images of La Palomera.
The event closed with several games of bocce between the guests and people from the community, after neighbors Martina Arteaga and Iris Brito instructed the groups in the art of playing bocce.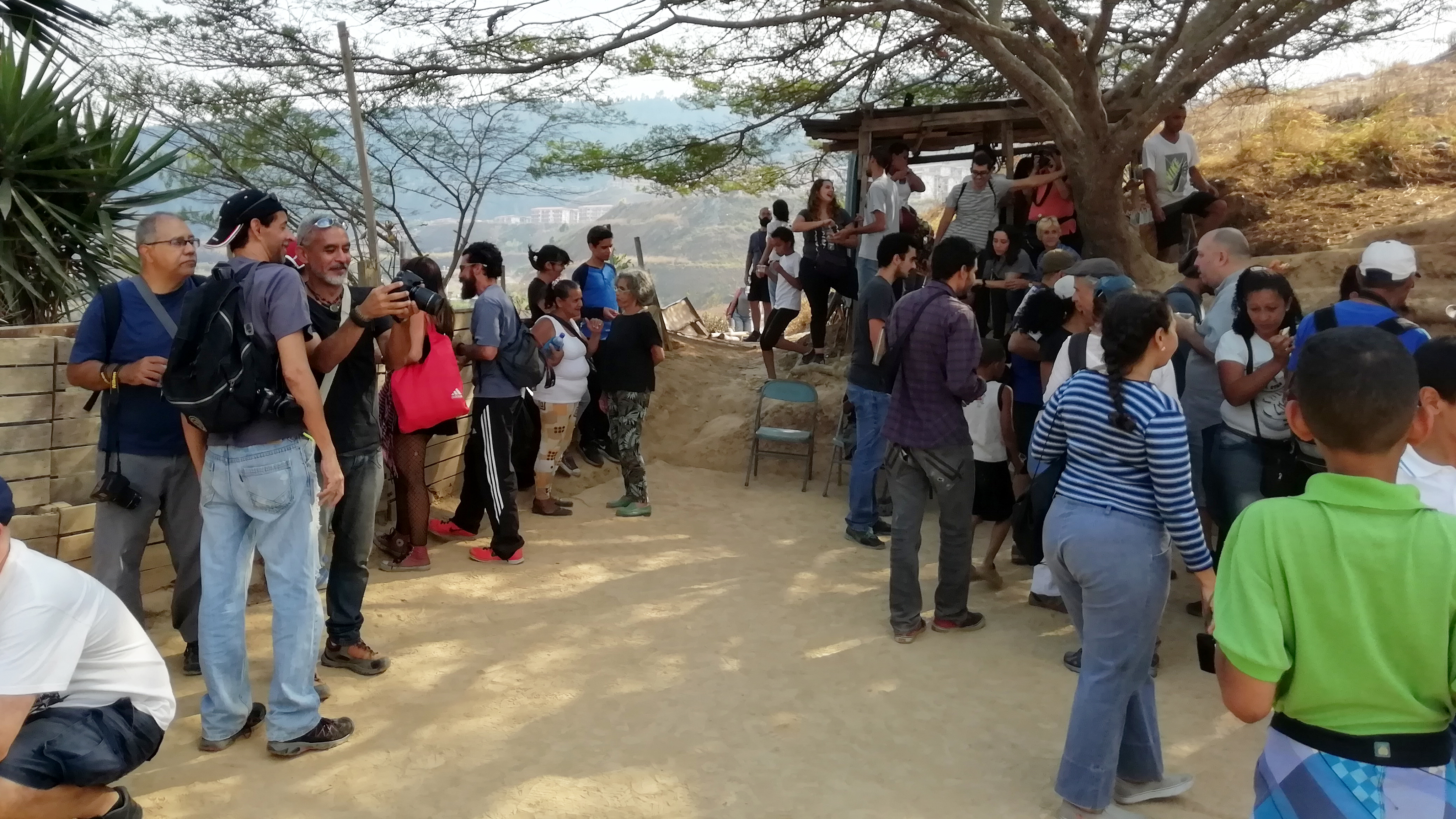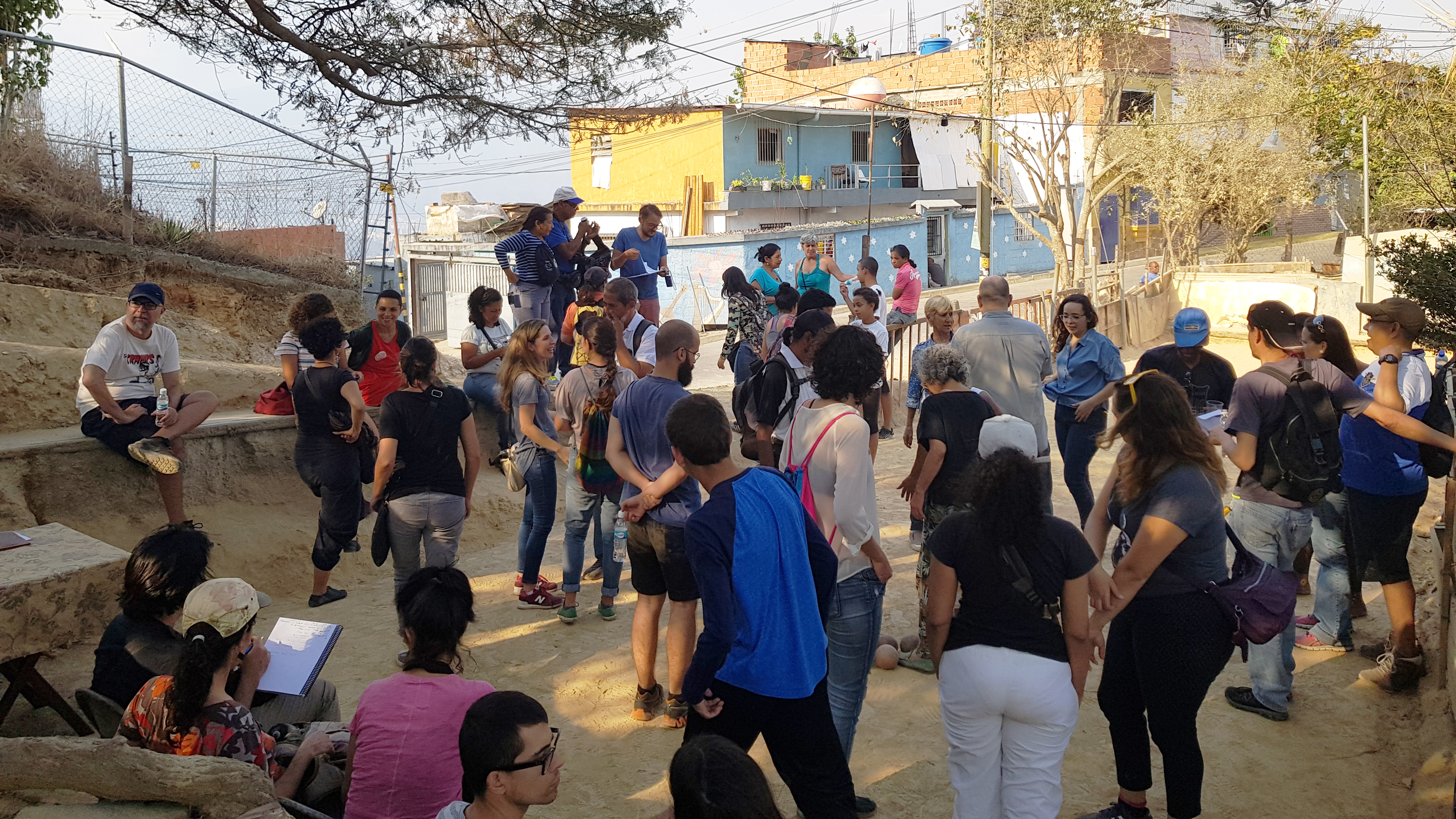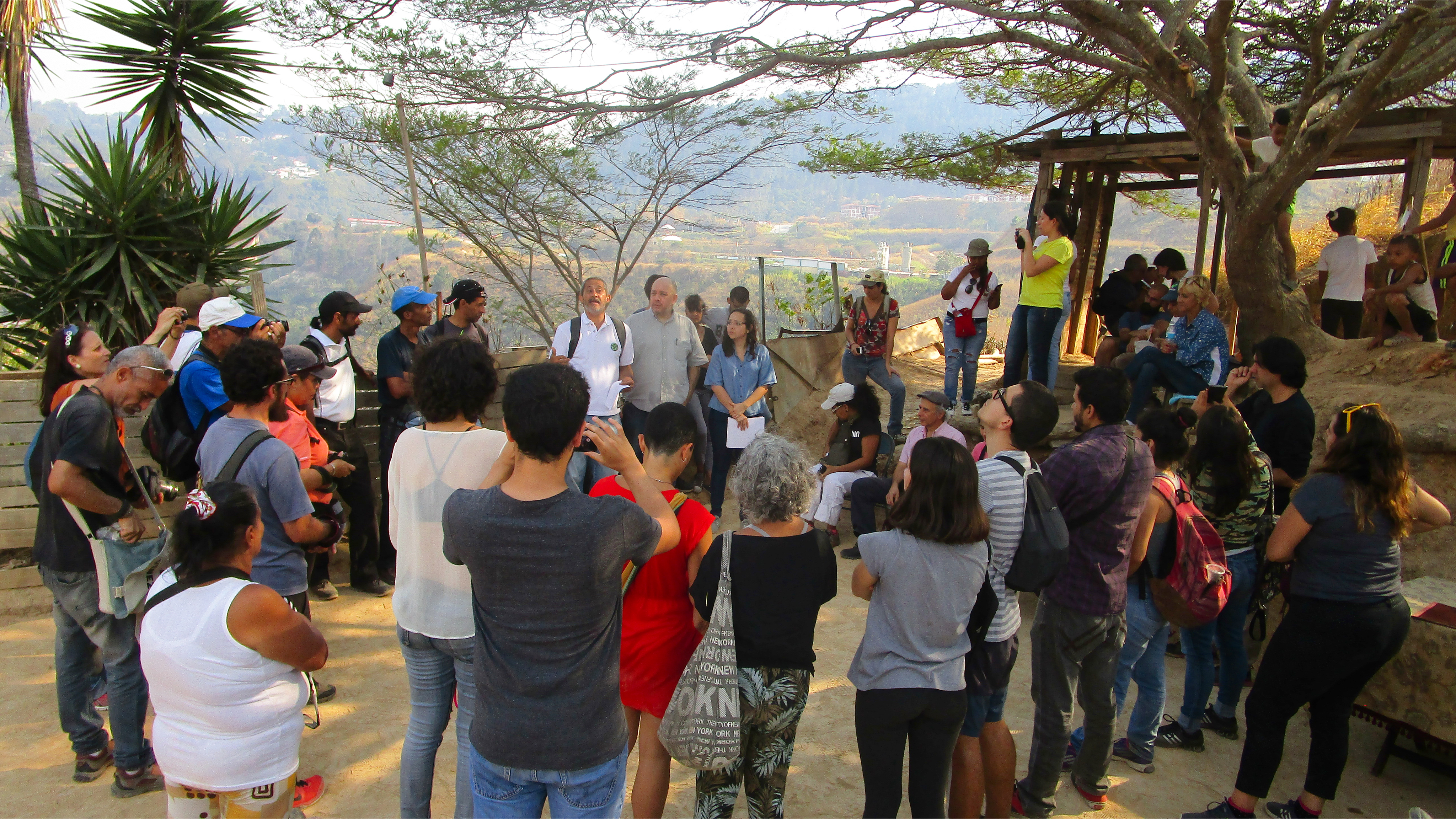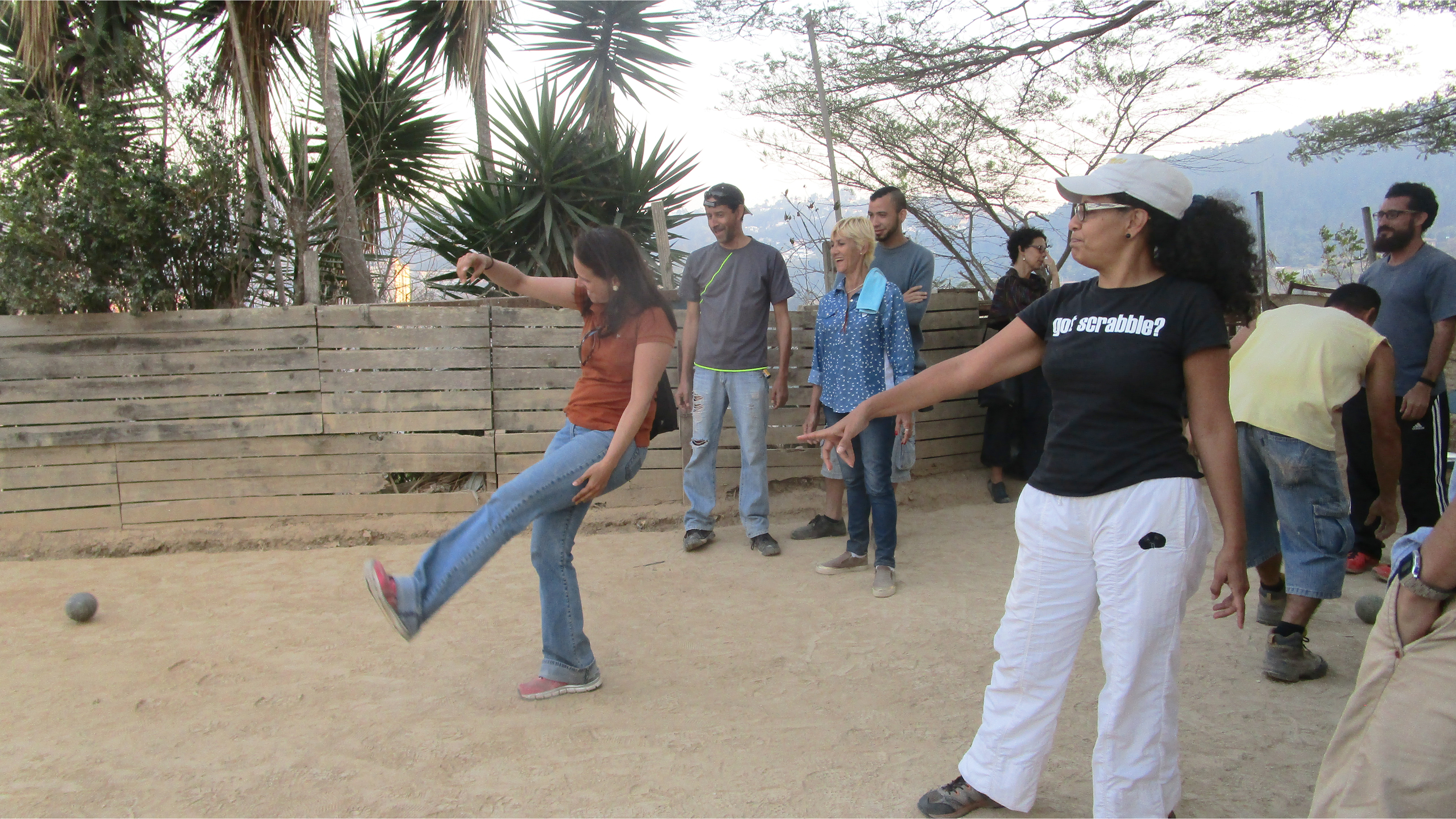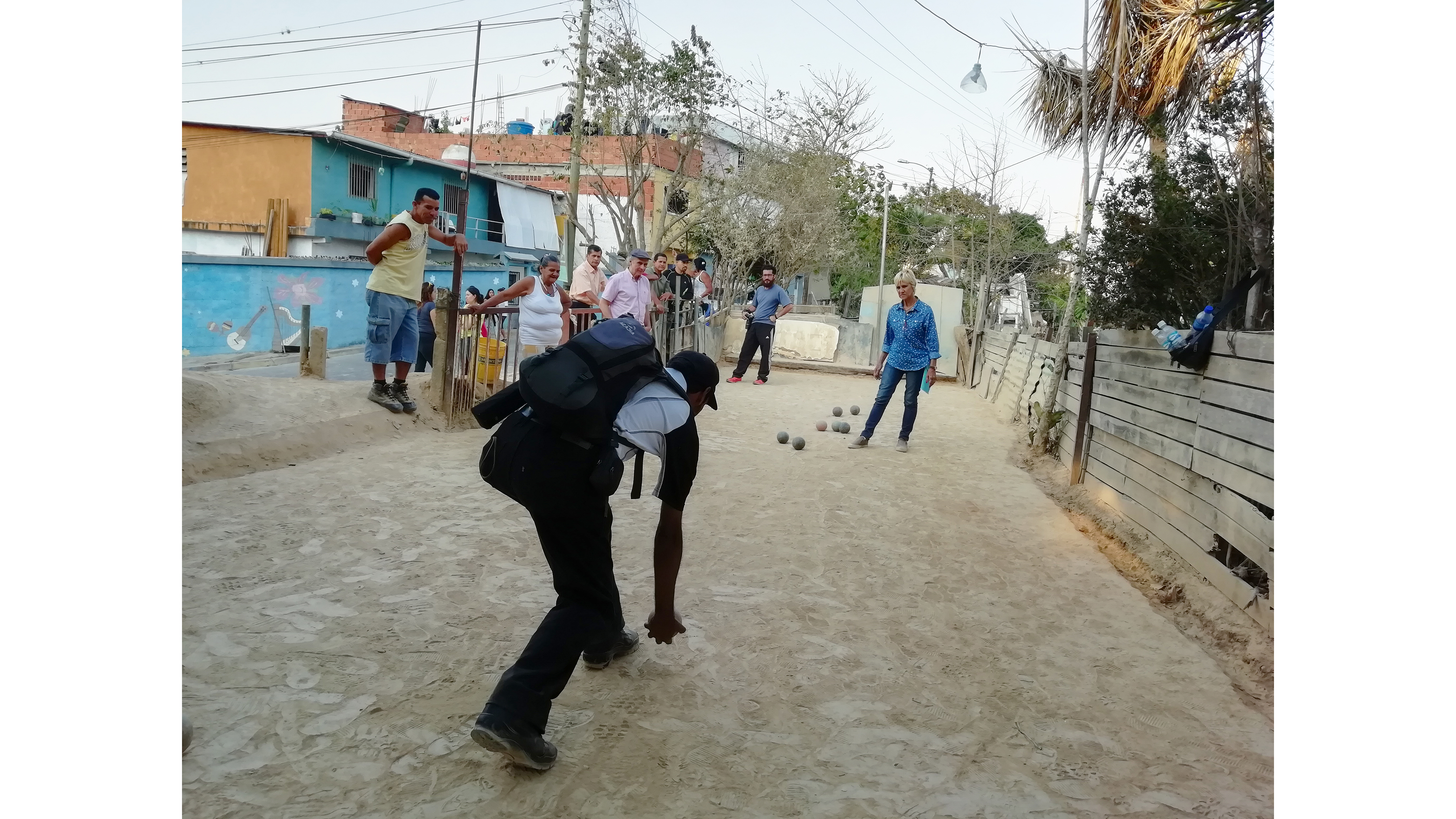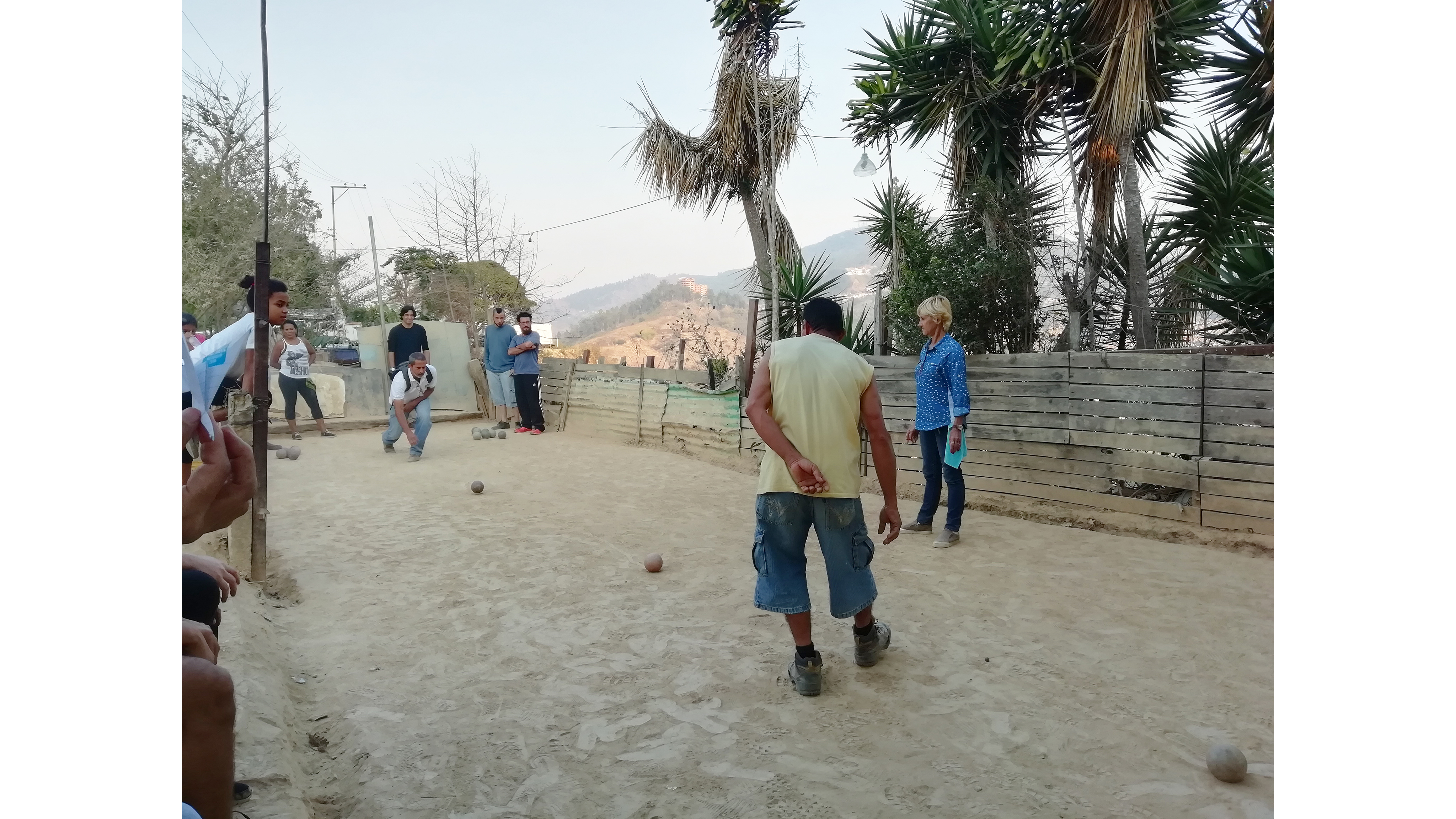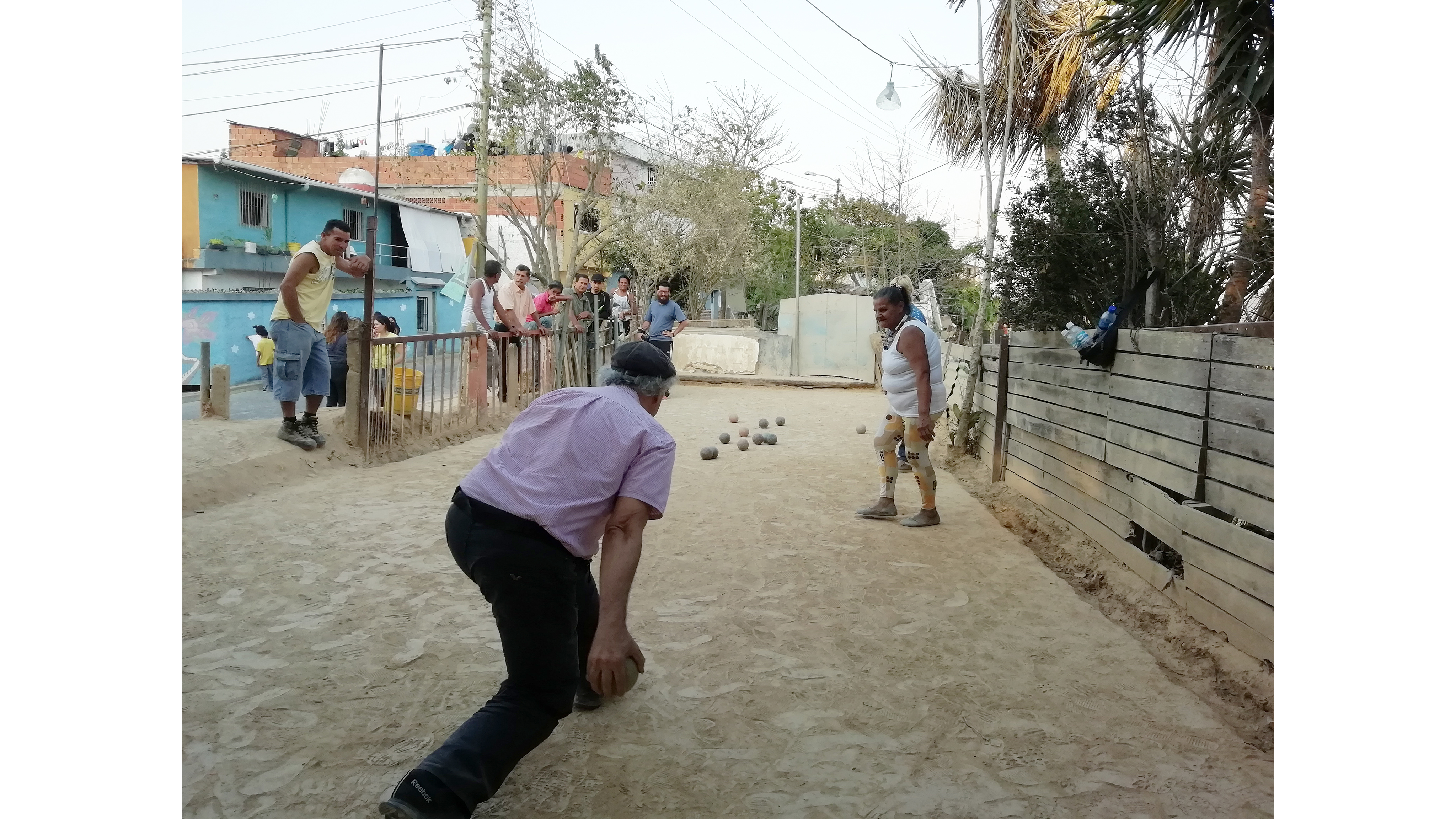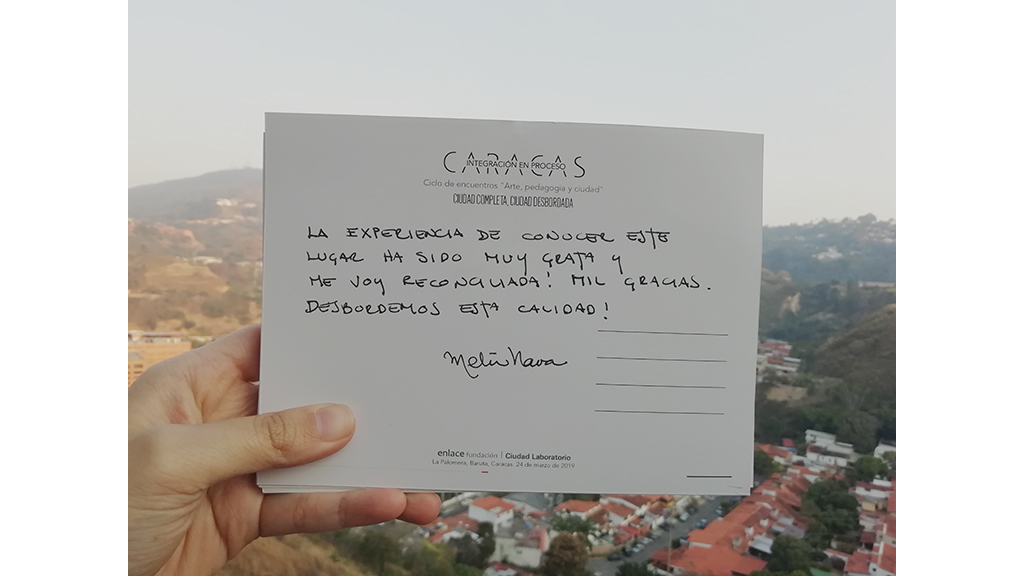 Client: United States Venezuelan Affairs Unit | Team: Enlace Foundation and Ciudad Laboratorio | Photography: Enlace Foundation