IPC | Second Gathering - Art as a tool for mediation

Bolívar Square and barrio La Palomera in Baruta, Caracas Venezuela

2019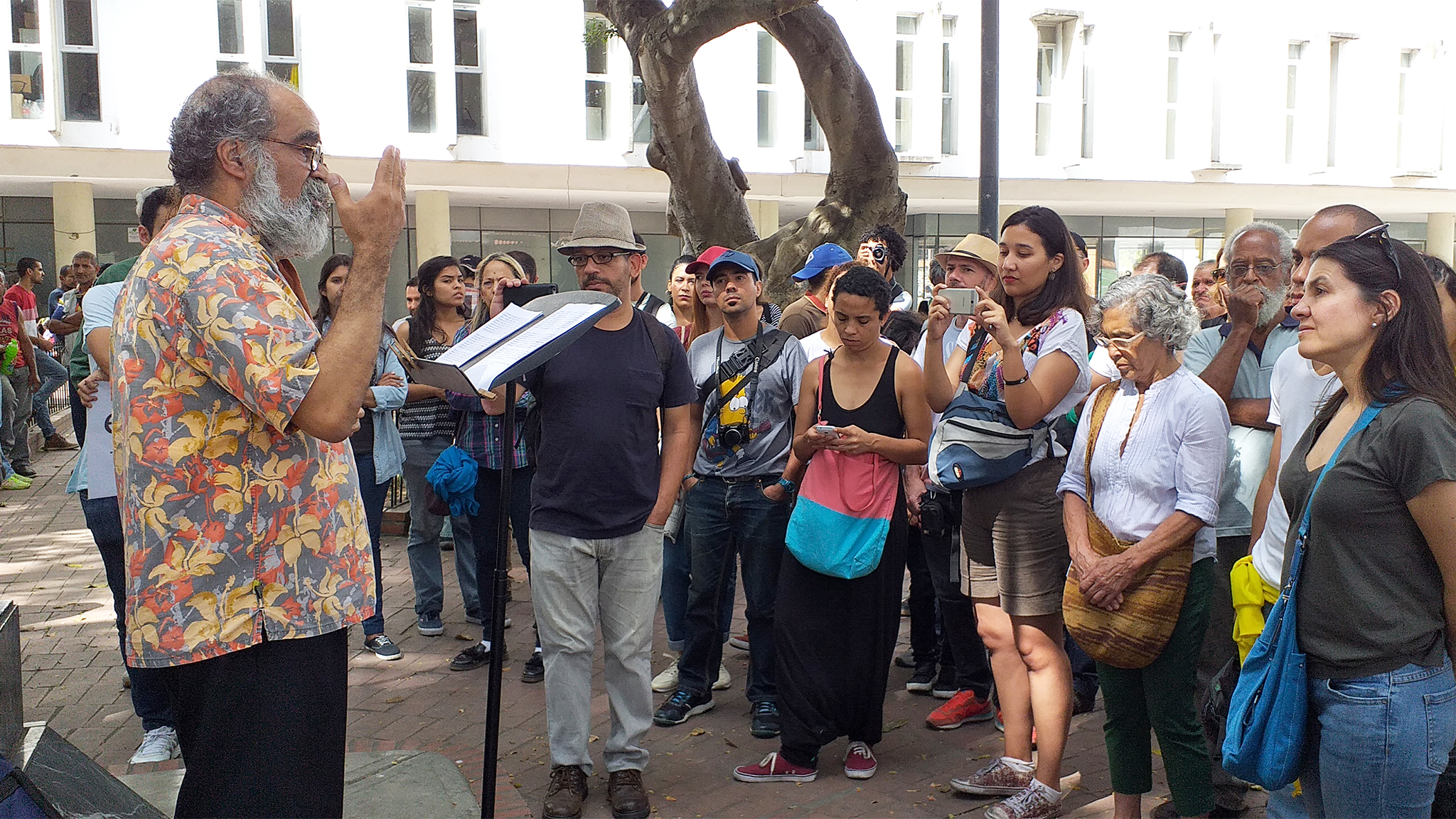 February 9, 2019
Integration process Caracas / IPC
Artists, creators, cirty thinkers and neighbors of Caracas were invited to a walk from the Plaza Bolívar de Baruta to the La Cruz de La Palomera sector, with stops at selected locations in the barrio, where "decimas" and "coplas" were recited about the history of La Palomera.
After welcoming the attendees, the Manifesto to the Complete City, written by Cheo Carvajal, was narrated by the actors Carlos Sánchez Torrealba and Mariela Suarez. Then, the walk began led by William Diaz, a neighbor of La Palomera.
On the Girardot and Salom stairs, José Pérez sang "decimas" and "coplas," of themes related to integration and the barrio La Palomera that he wrote himself, accompanied by a "cuatro" (Venezuelan 4 string instrument) and drum.
Near the "Las Cuatro Esquinas" alley, dancers Harold Palacios and Marialejandra Orozco invited participants to dance on the stairs to the sound of joropo and salsa.
In the La Cruz sector, Martina Arteaga and William Díaz (neighbors of the La Cruz sector) explained how they used to celebrate the May Cross in La Palomera. José Pérez, then recited other "decimas" related to that celebration.
Finally, in "The vuelta de los jeeps", in the sector La Ceiba, Dora Peña and María Fernanda Abzueta conducted a dance to celebrate integration.
Manifesto to the Complete City
The manifesto was written by Cheo Carvajal of Ciudad Laboratorio. It describes a city where all are equal inhabitants, with the same rights as citizen and the same right to enjoy the city. A complete city respects and admires barrios as equals, precisely because of their diverse character. The complete city asks us to open our ears and pores to a wider dialogue, where diversity is celebrated through acts of presence and an open mind.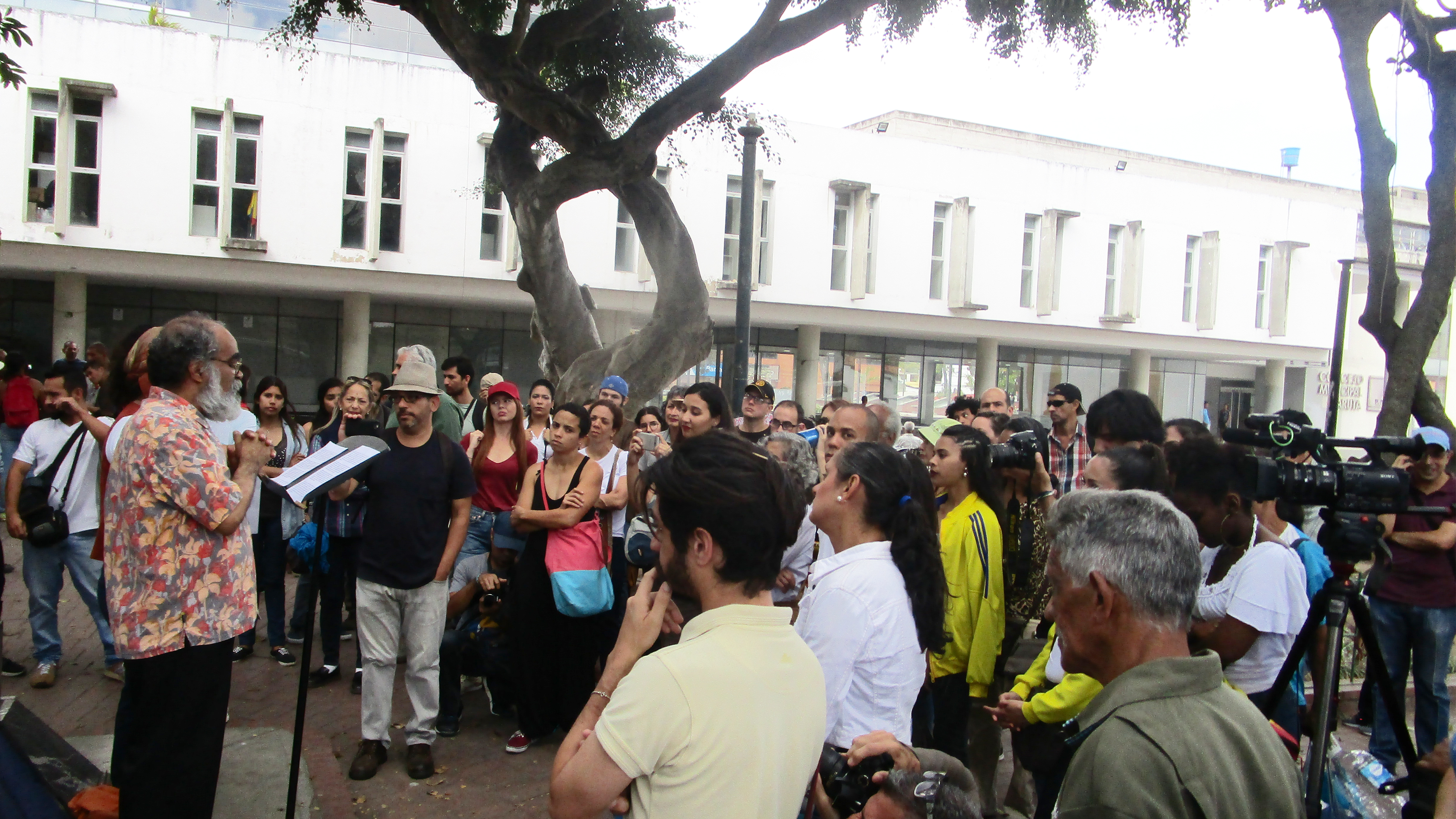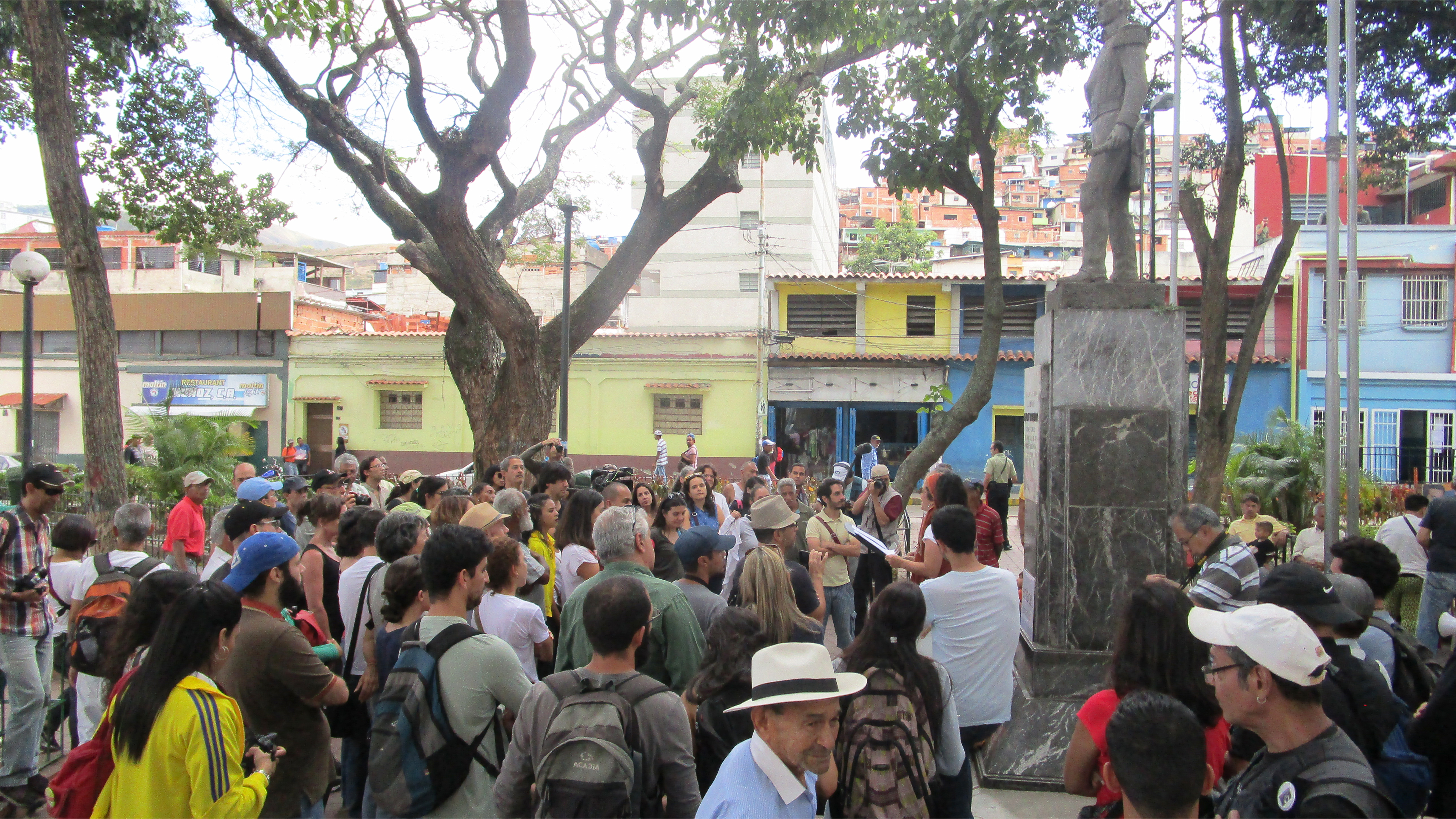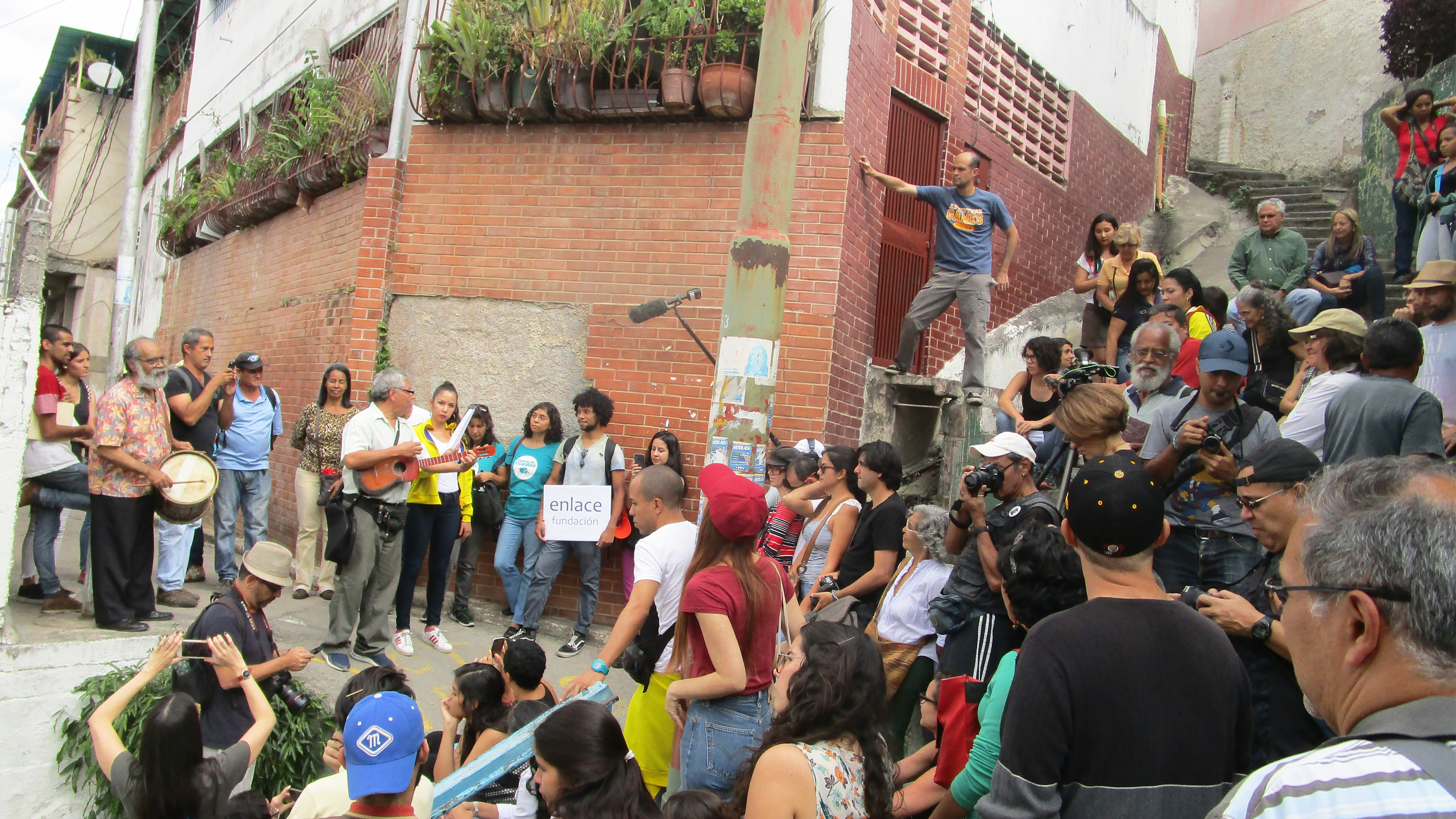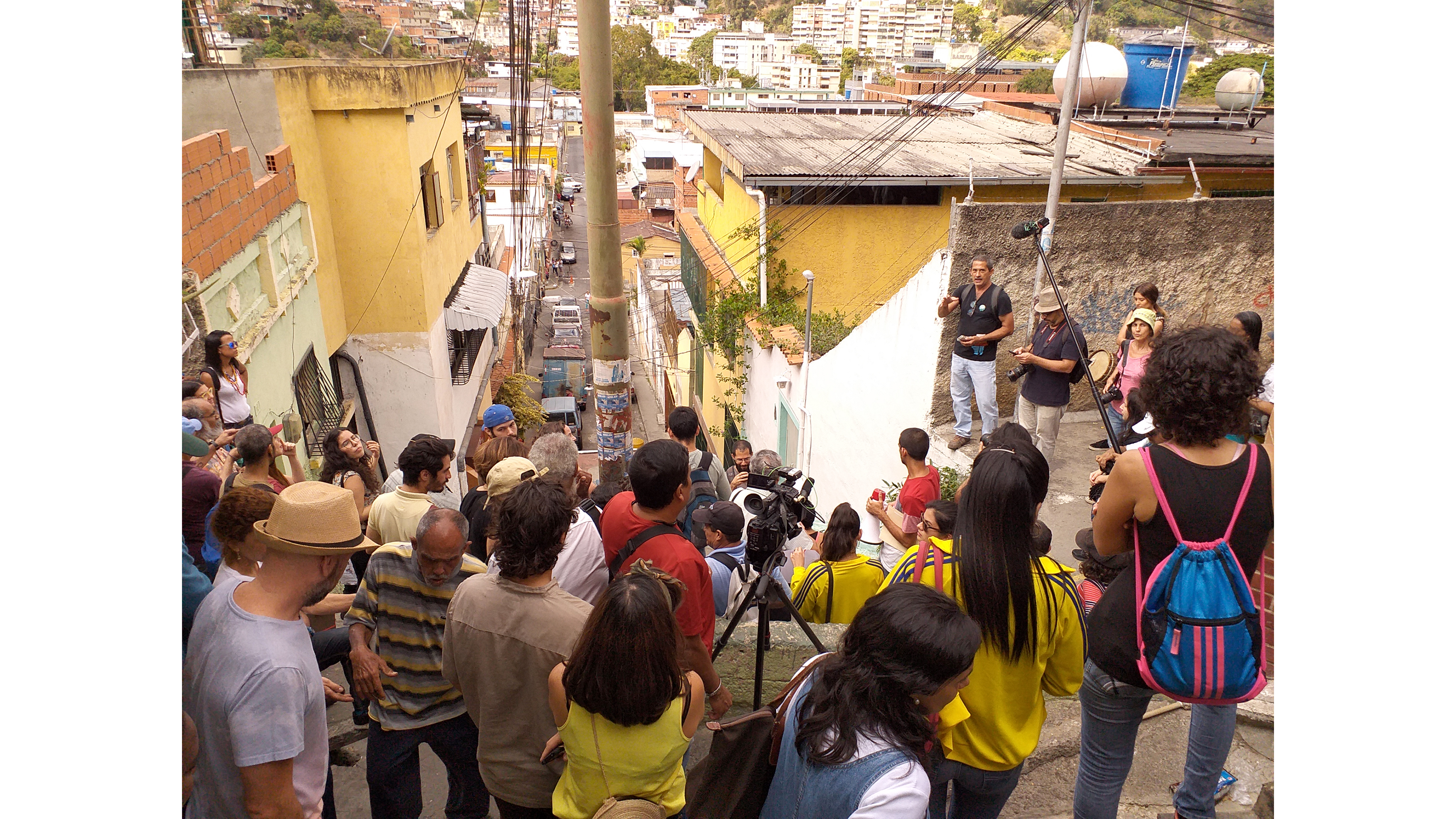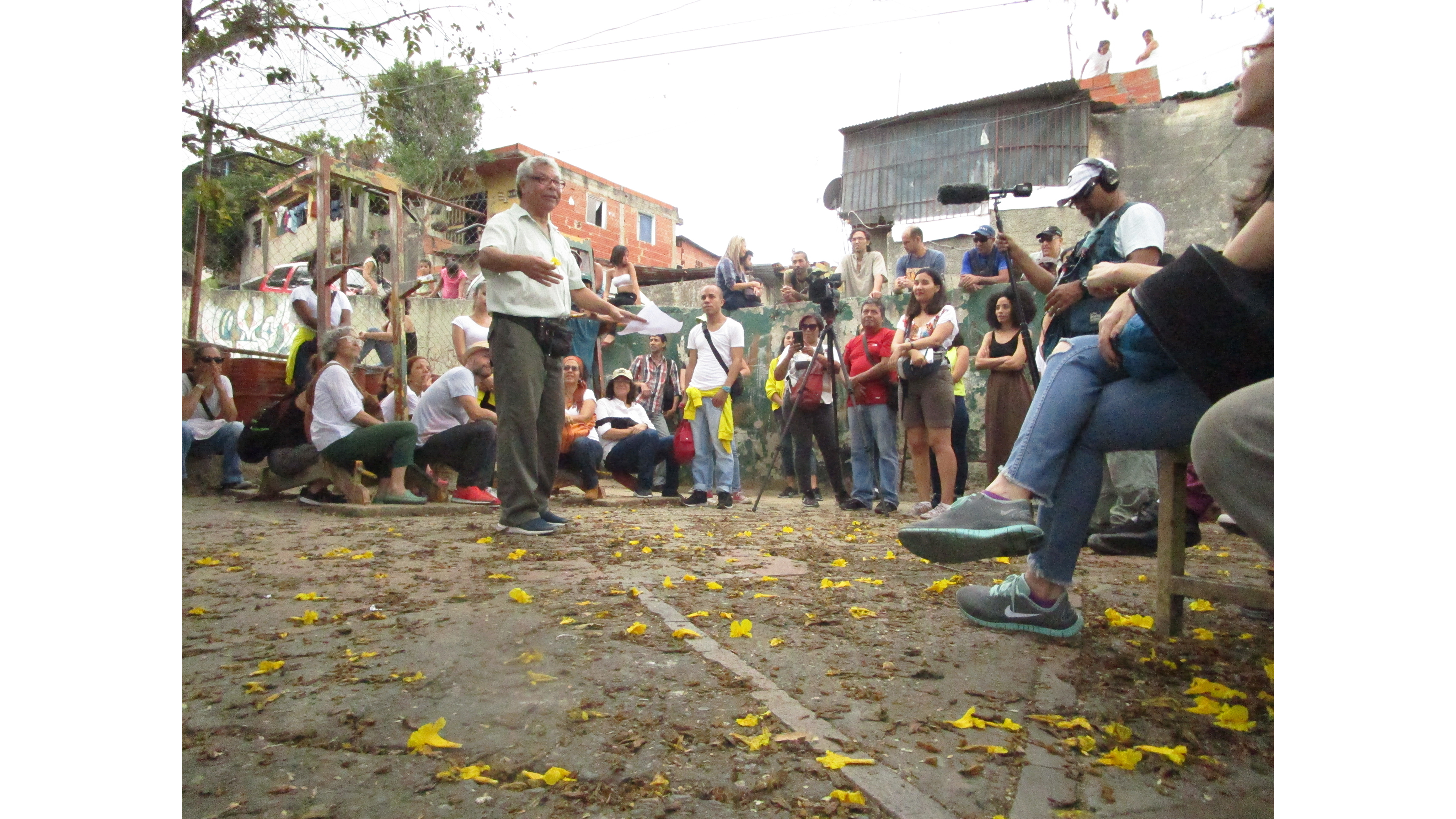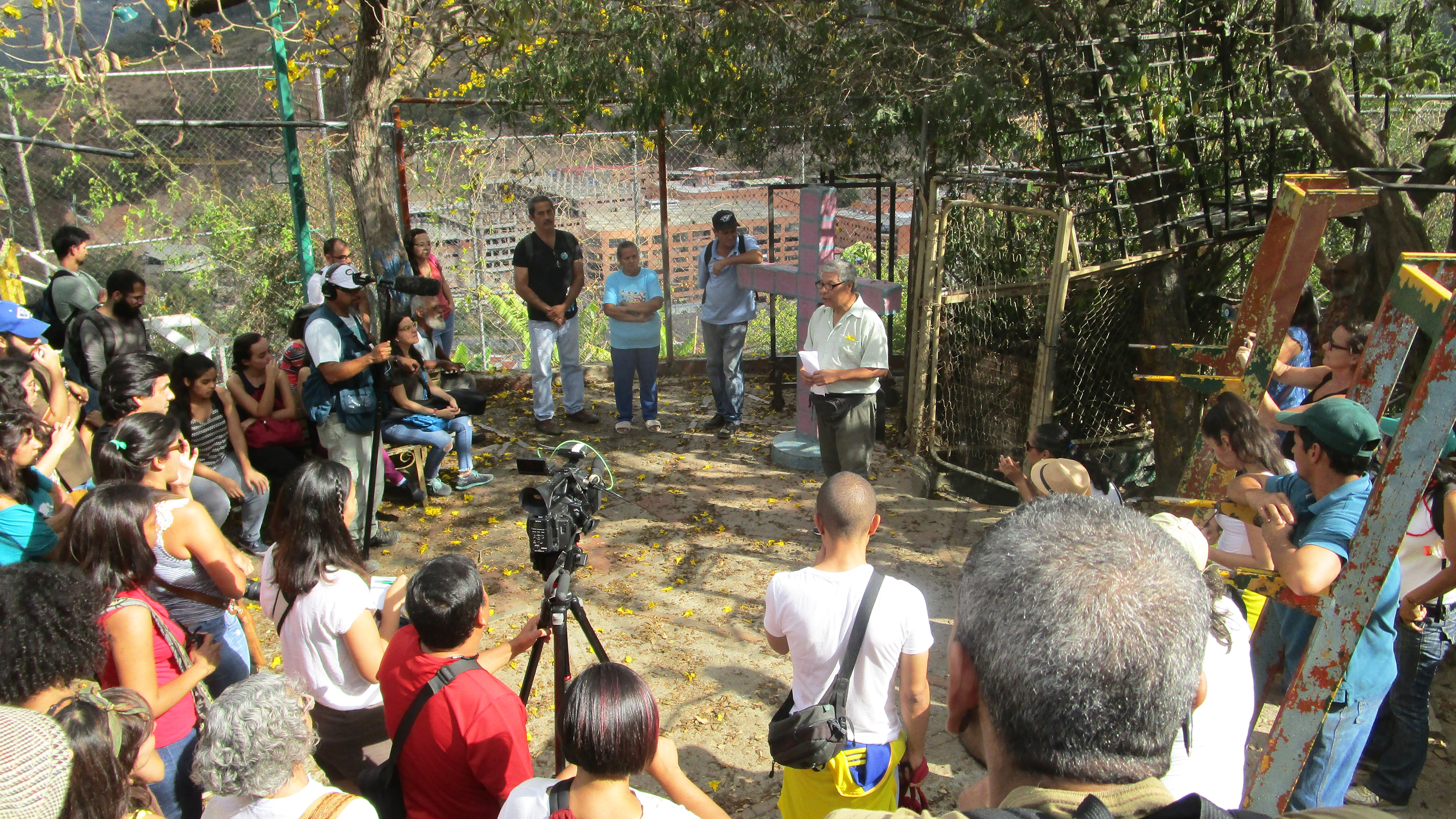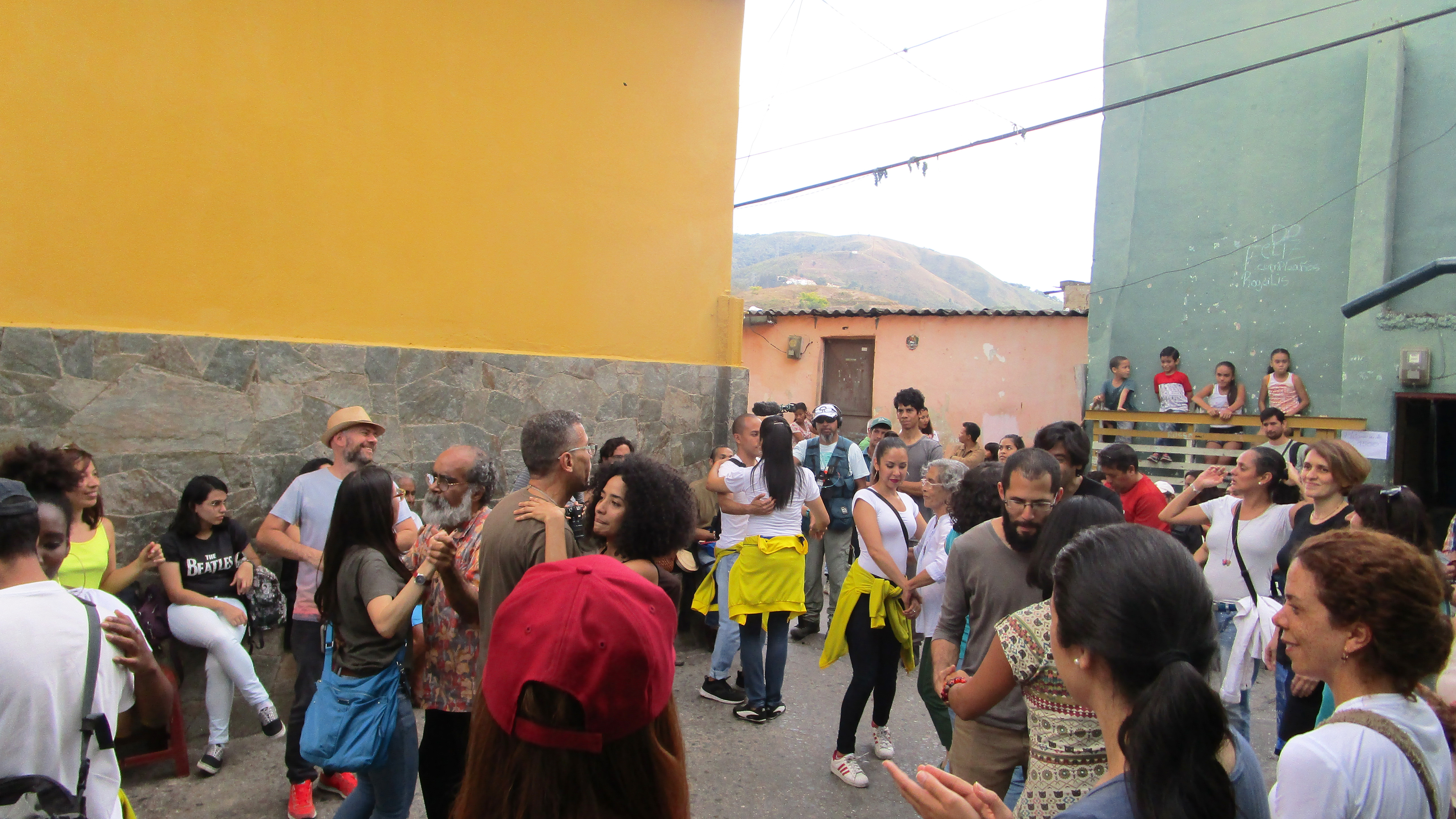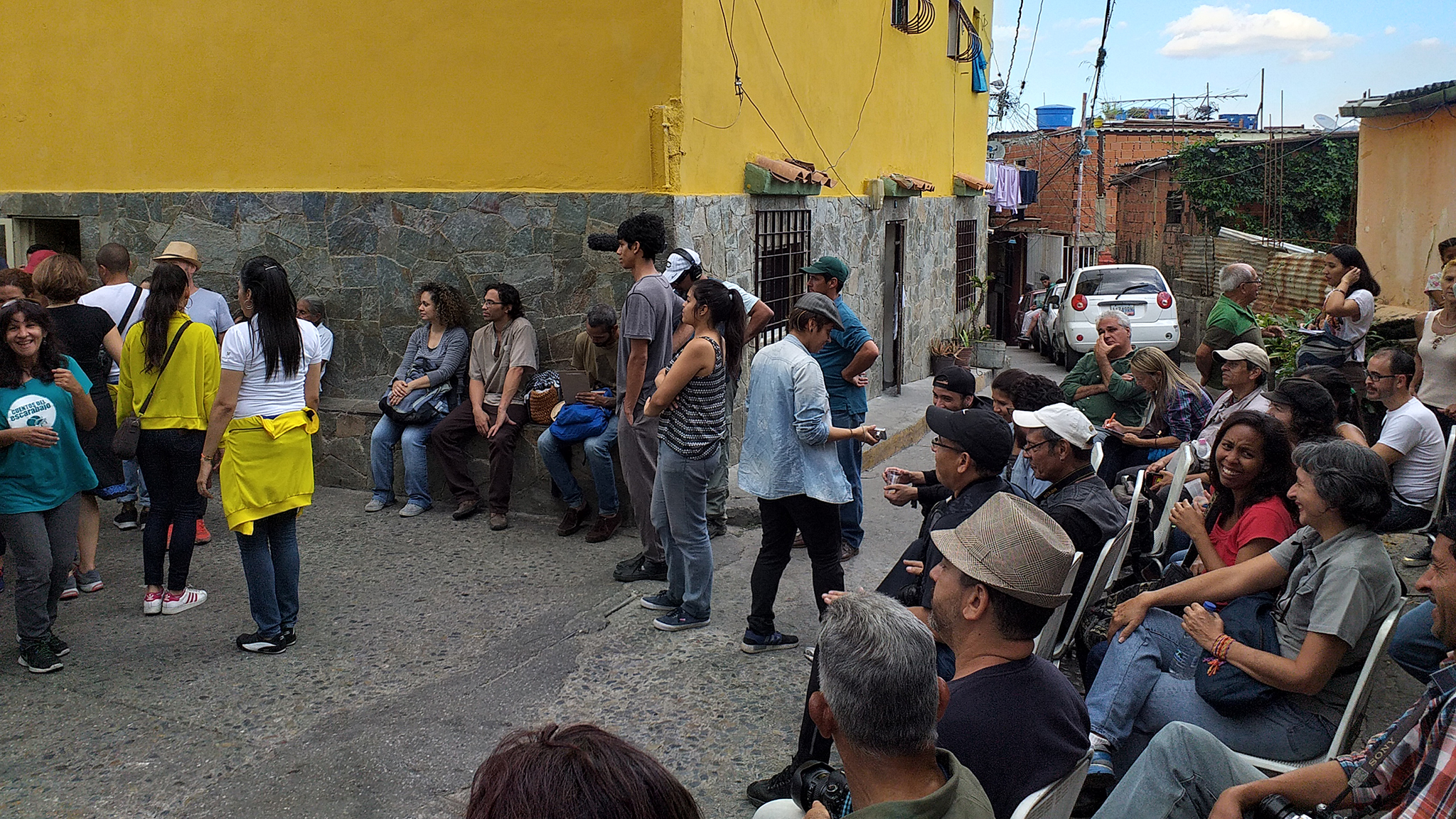 Client: United States Venezuelan Affairs Unit | Team: Enlace Foundation and Ciudad Laboratorio | Photography: Enlace Foundation