Las Brisas playground in La Palomera

Las Brisas in La Palomera. Caracas, Venezuela

2019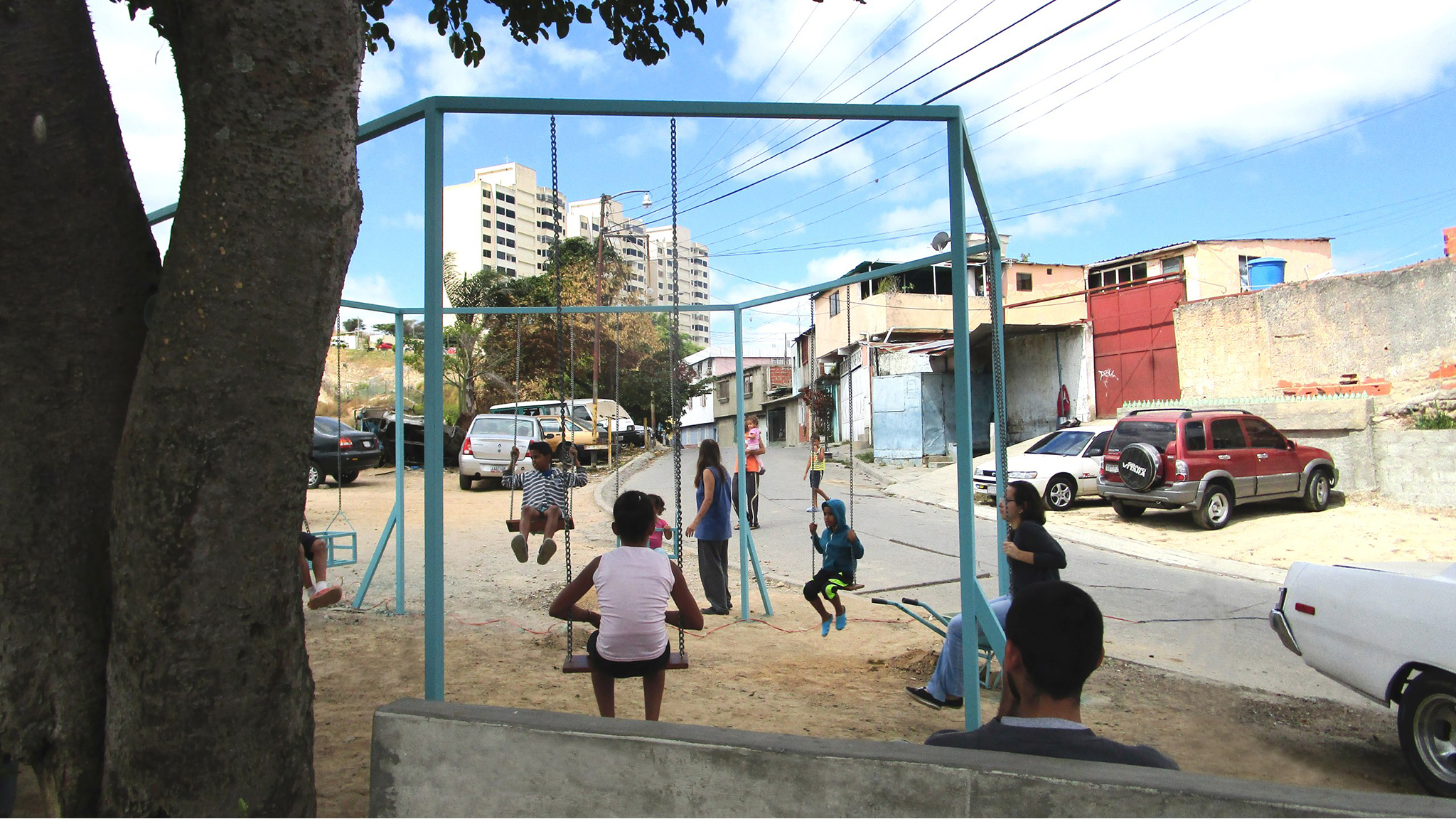 Las Brisas playground in La Palomera
Enlace Arquitectura and the community of Las Brisas in the informal settlement La Palomera worked together to convert a space used as a parking lot into a playground for the community's children.
Las Brisas is the southern limit and highest point of La Palomera. A linear ridge of unbuilt space borders the neighborhood and is primarily used for parking cars, but also incorporates informal public uses such as bacci courts, and a seating area for senior citizens. The site enjoys breathtaking views toward the city and the Avila mountain, as well as a temperate climate characterized by a soft and constant breeze.  
Work with the community entailed several assemblies where ideas were discussed regarding the transformation of a space under an existing Possum tree. The intention was to create a recreation and gathering space for children and adults that could take advantage of the tree's shade and enjoy the views. Negotiations took place among neighbors to convince the car owners to park their vehicles elsewhere and allow the privileged space under the tree to become a playground. A proposal to redistribute vehicles in other free spaces helped convince the car owners, and an agreement was reached. In order to meet the community's concerns regarding the risk associated with the high drop off just beyond the ravine, a concrete bench lines the edge, and behind it, vegetation with thorns was planted to deter children from playing there. The construction of a hexagonal swing structure with multiple swings defines the space and creates a lively distraction for children. Landscaping include a gravel ground cover and several plantings. Financial support for the project was made possible through private donations received by Enlace Foundation.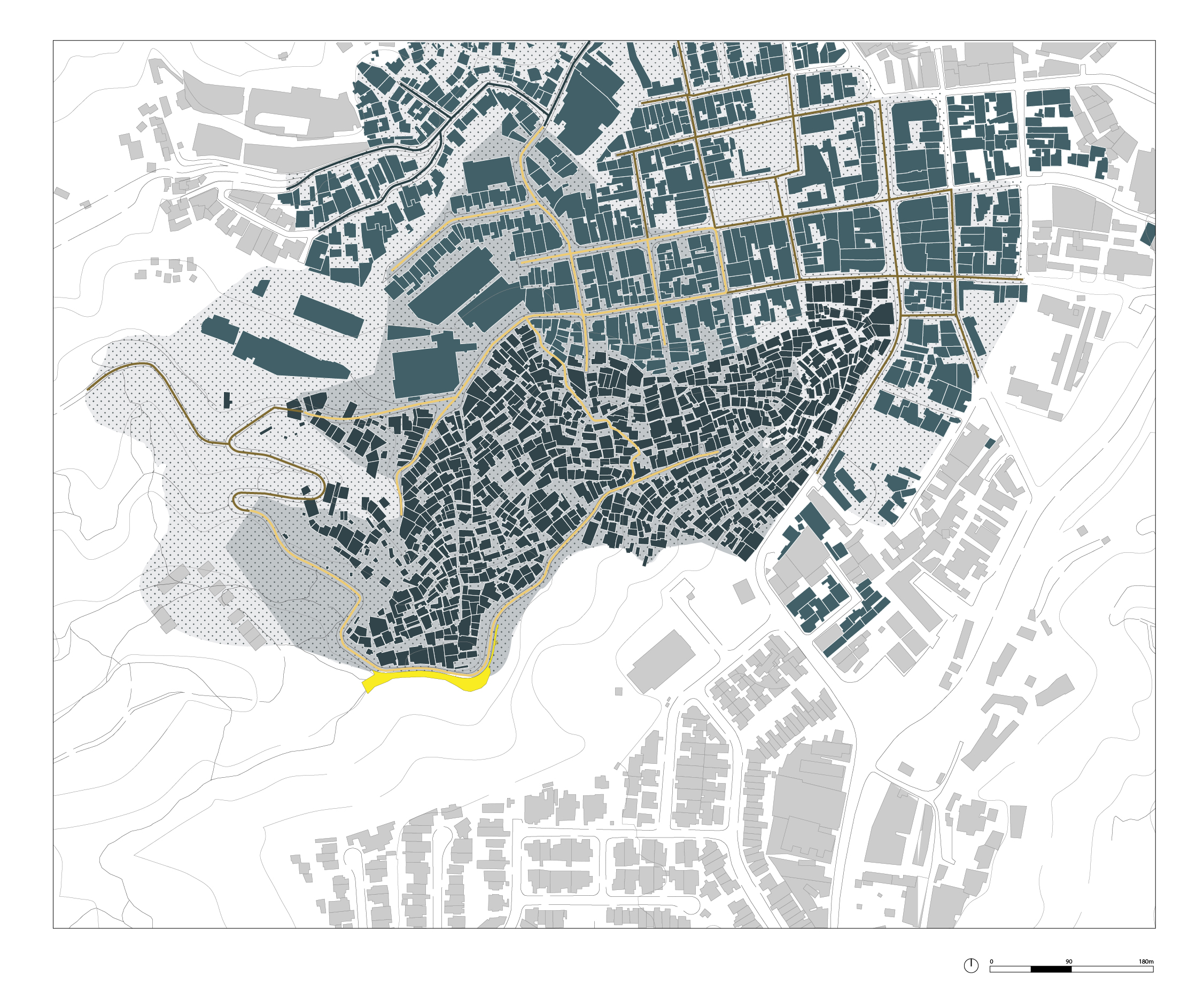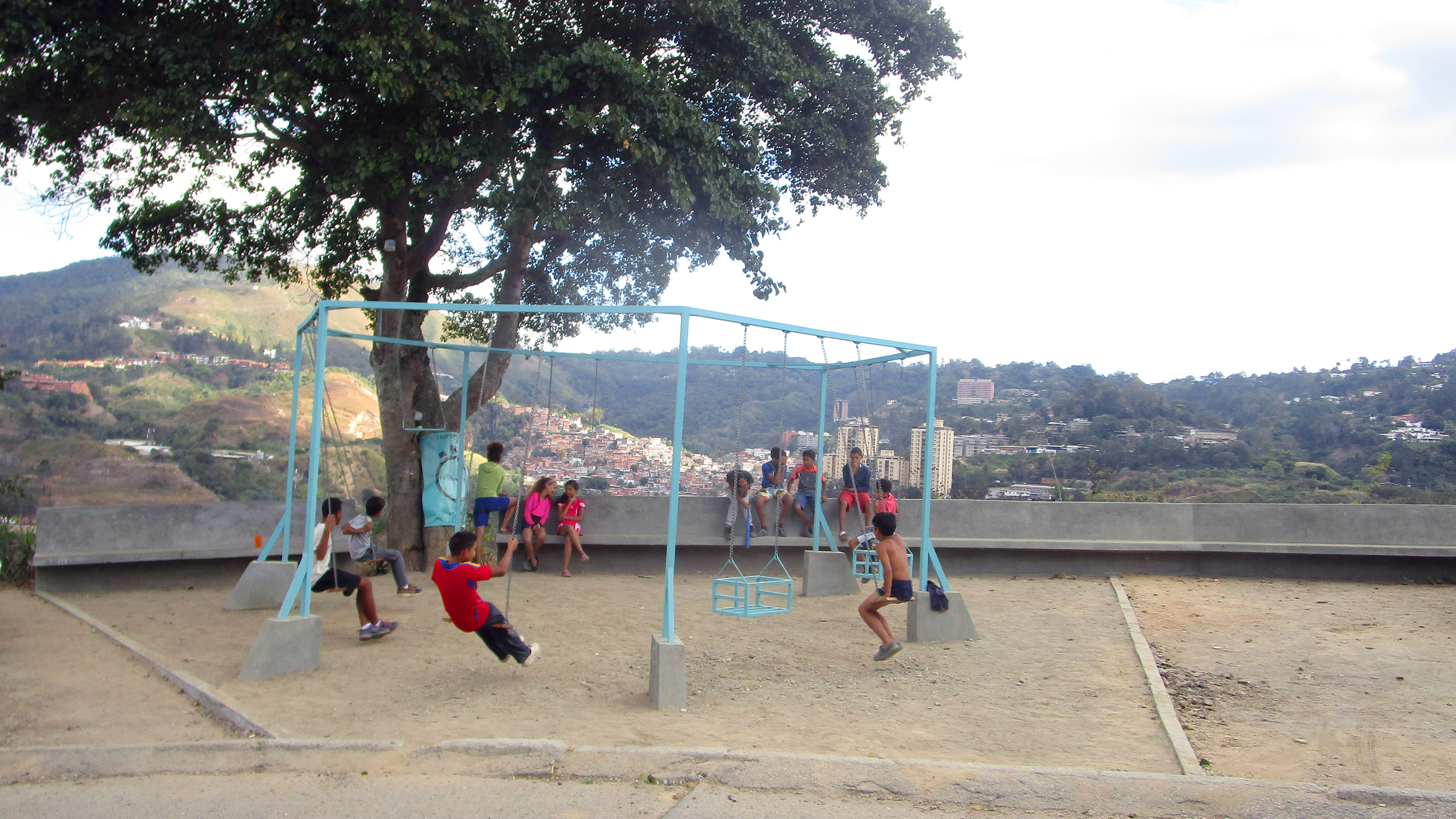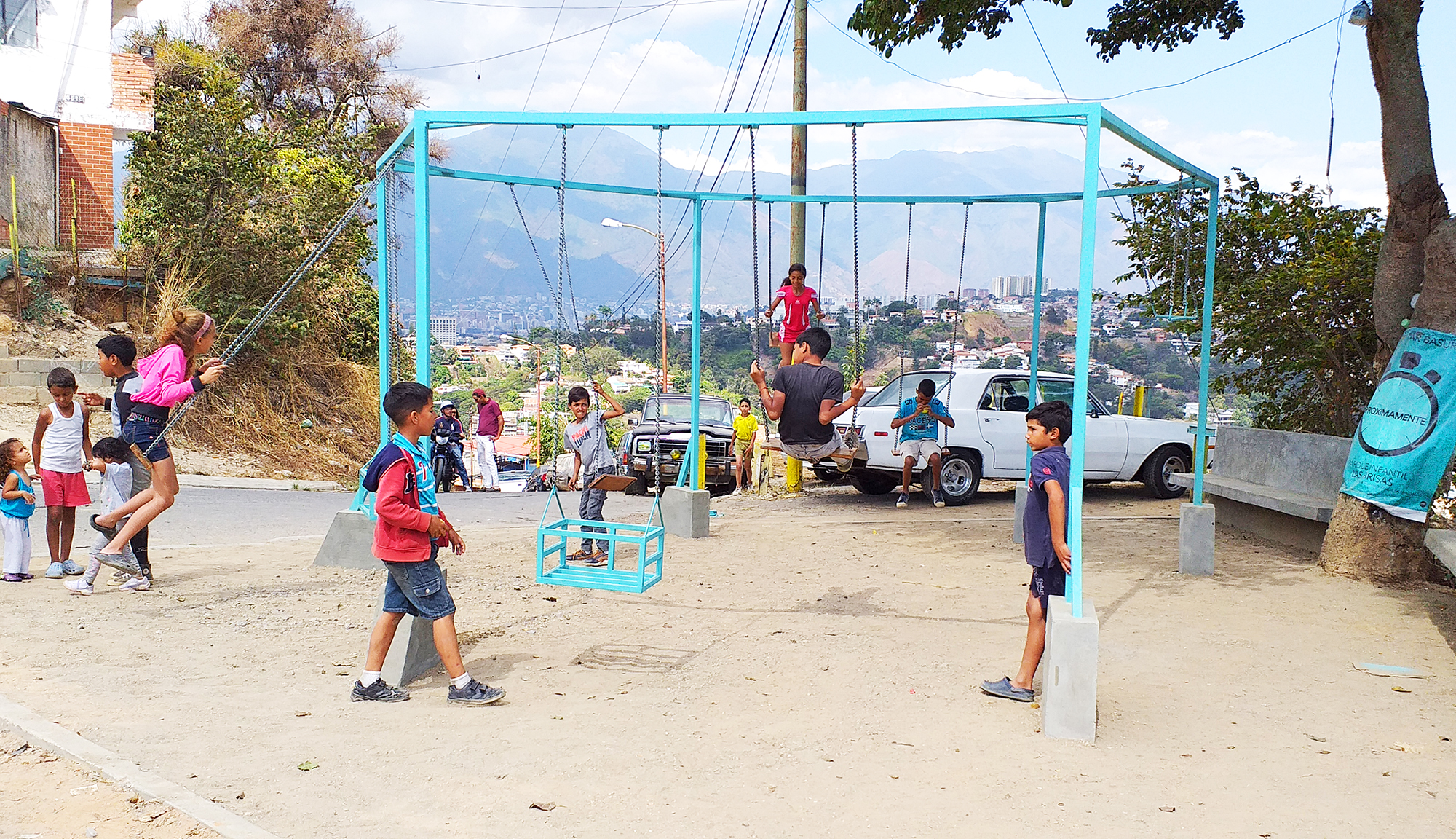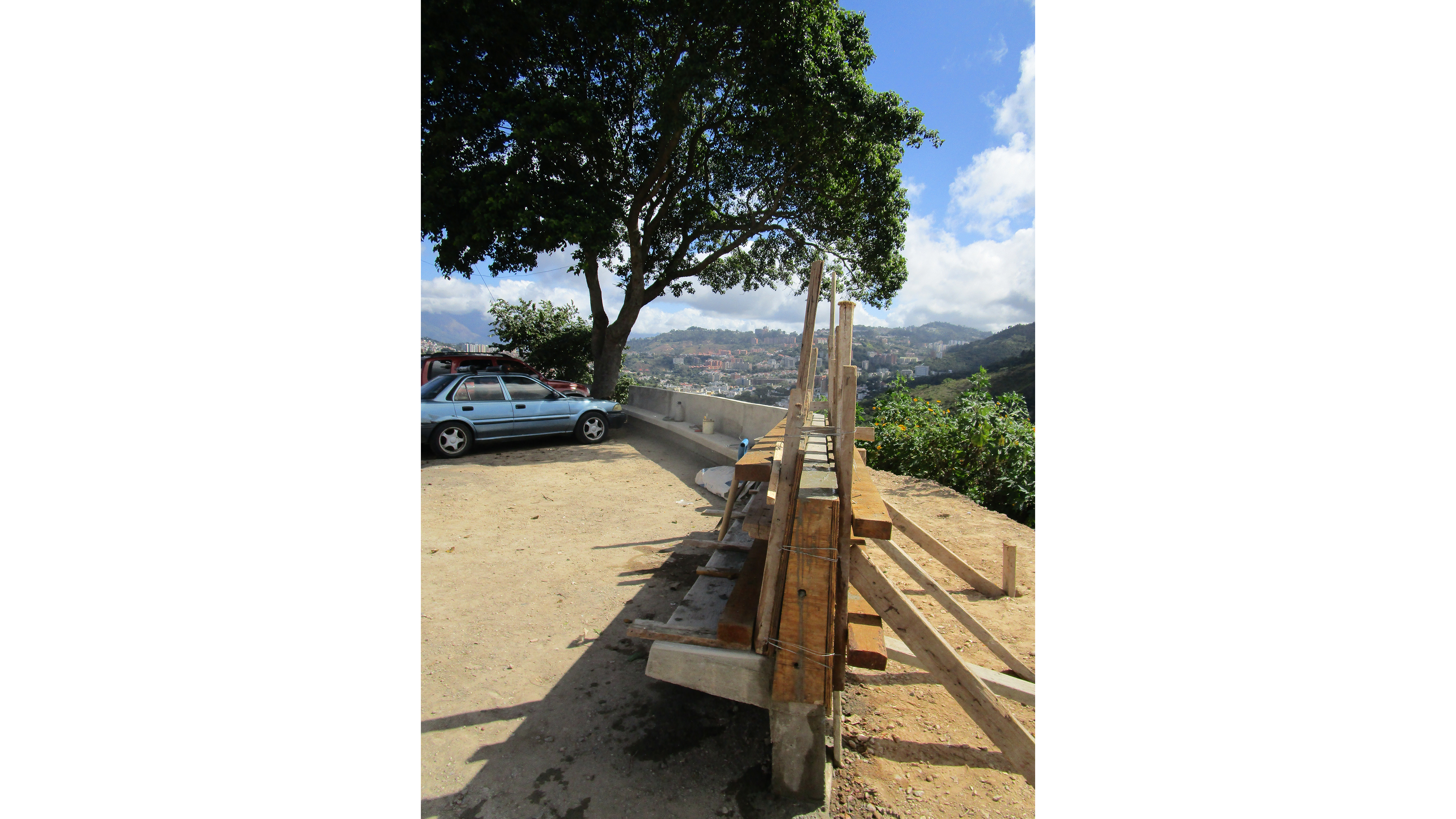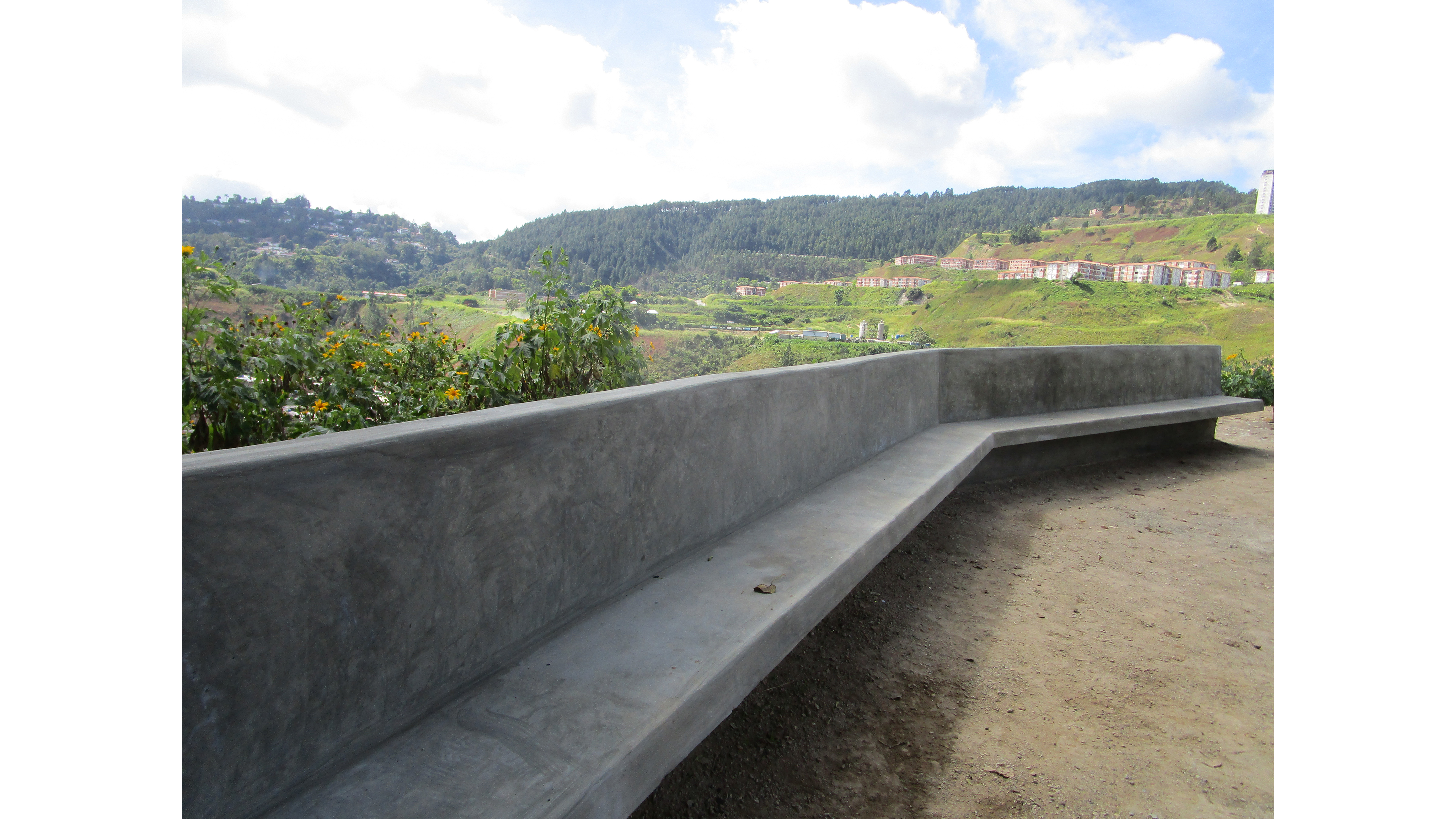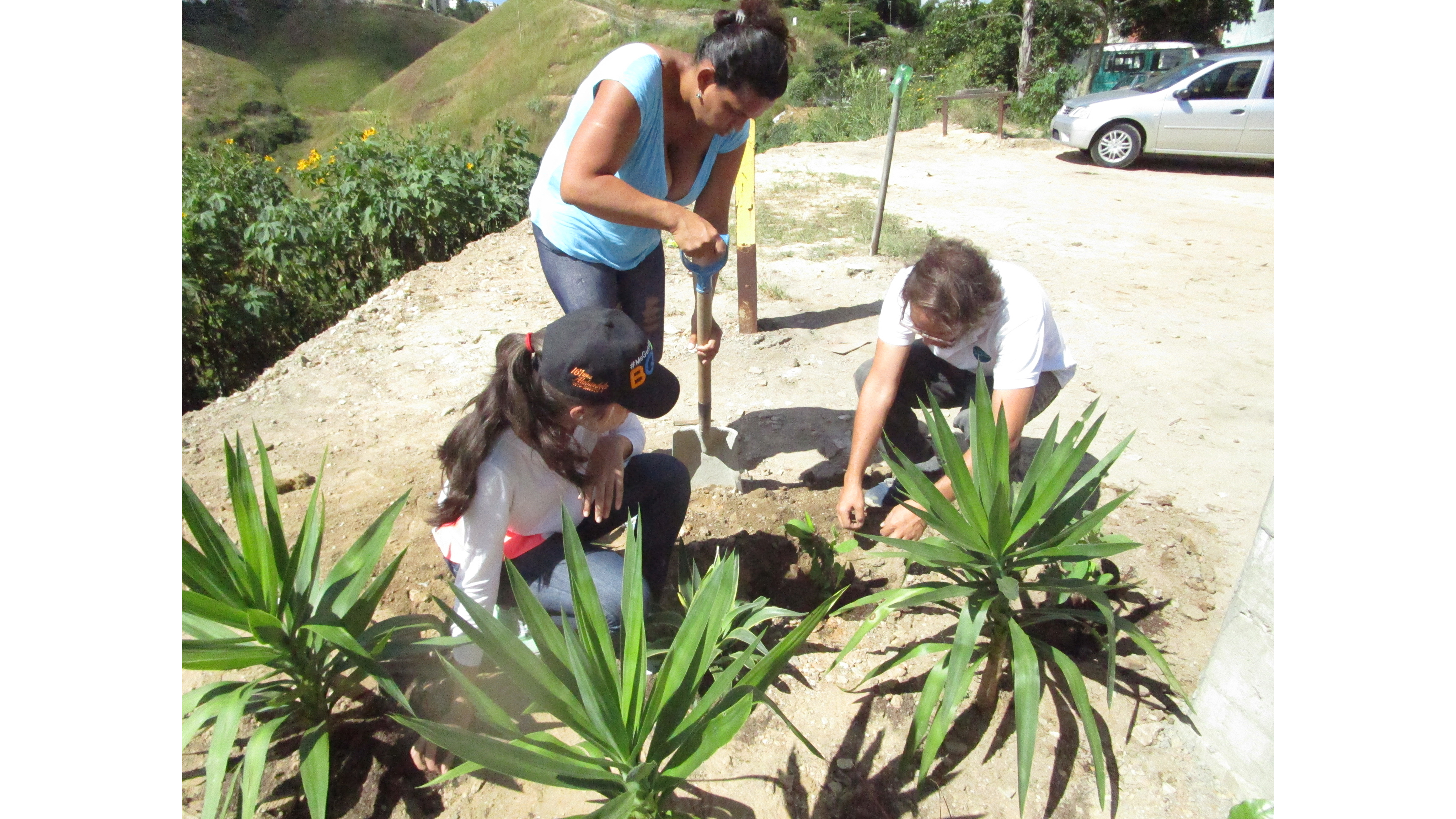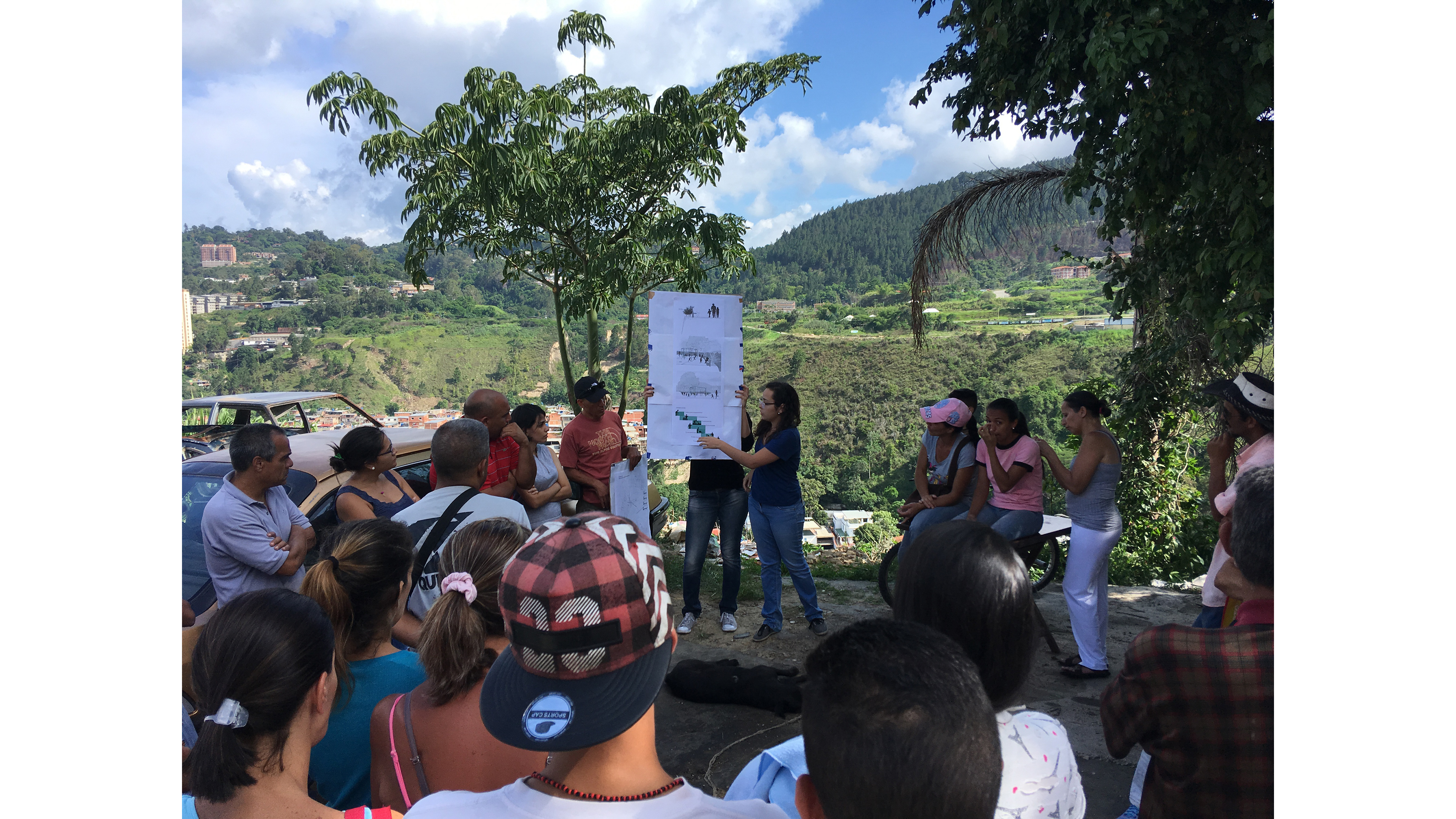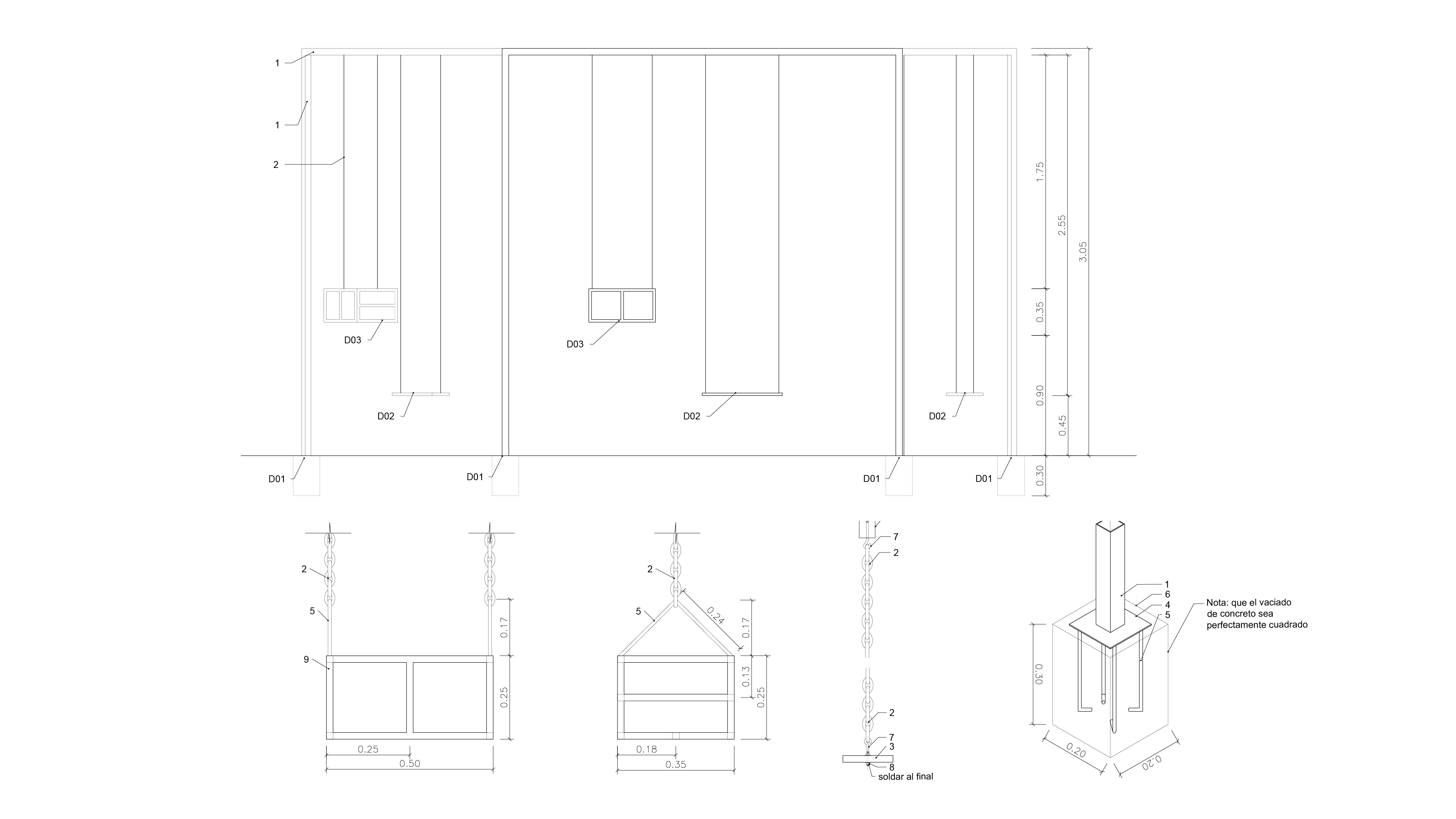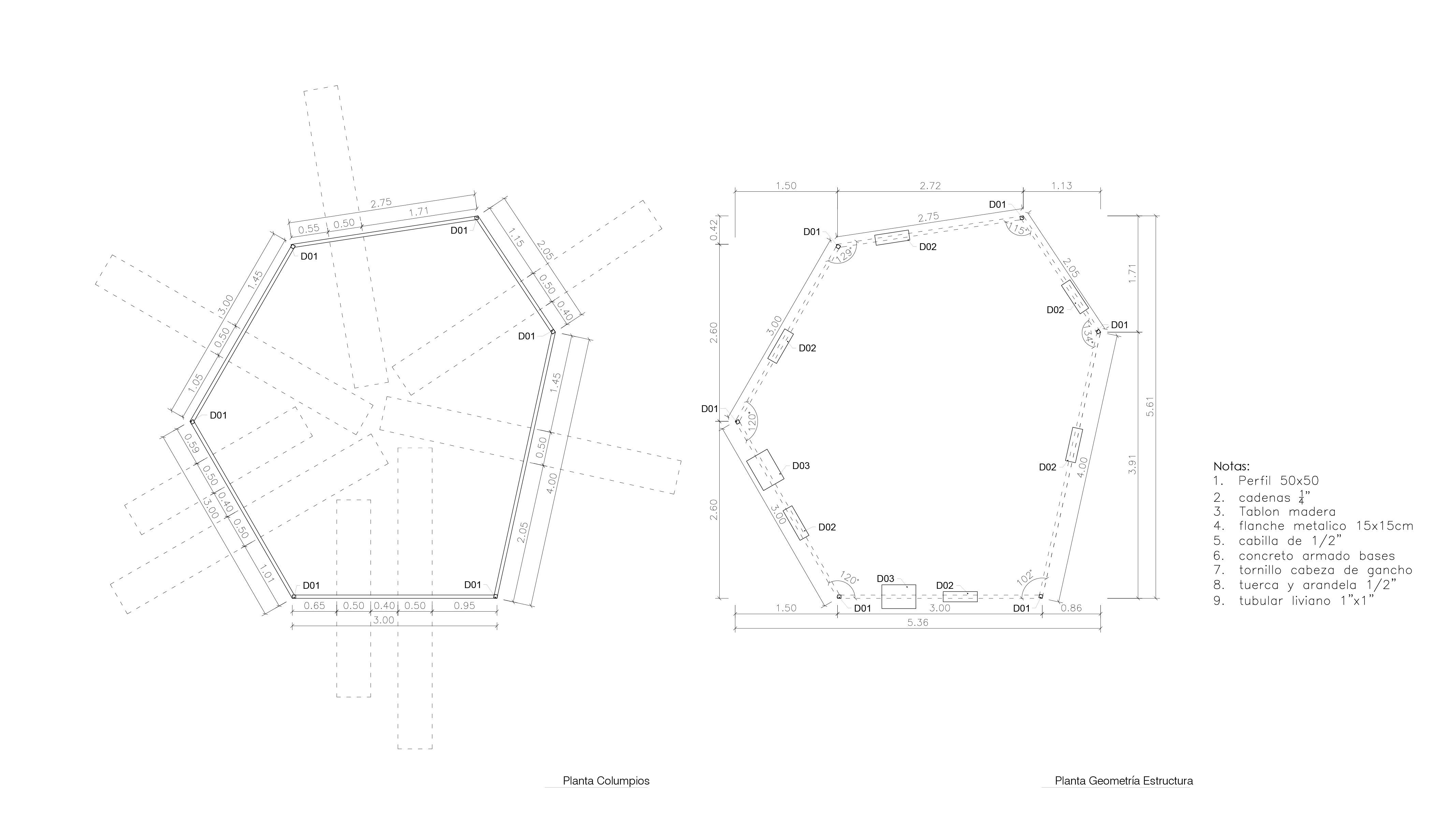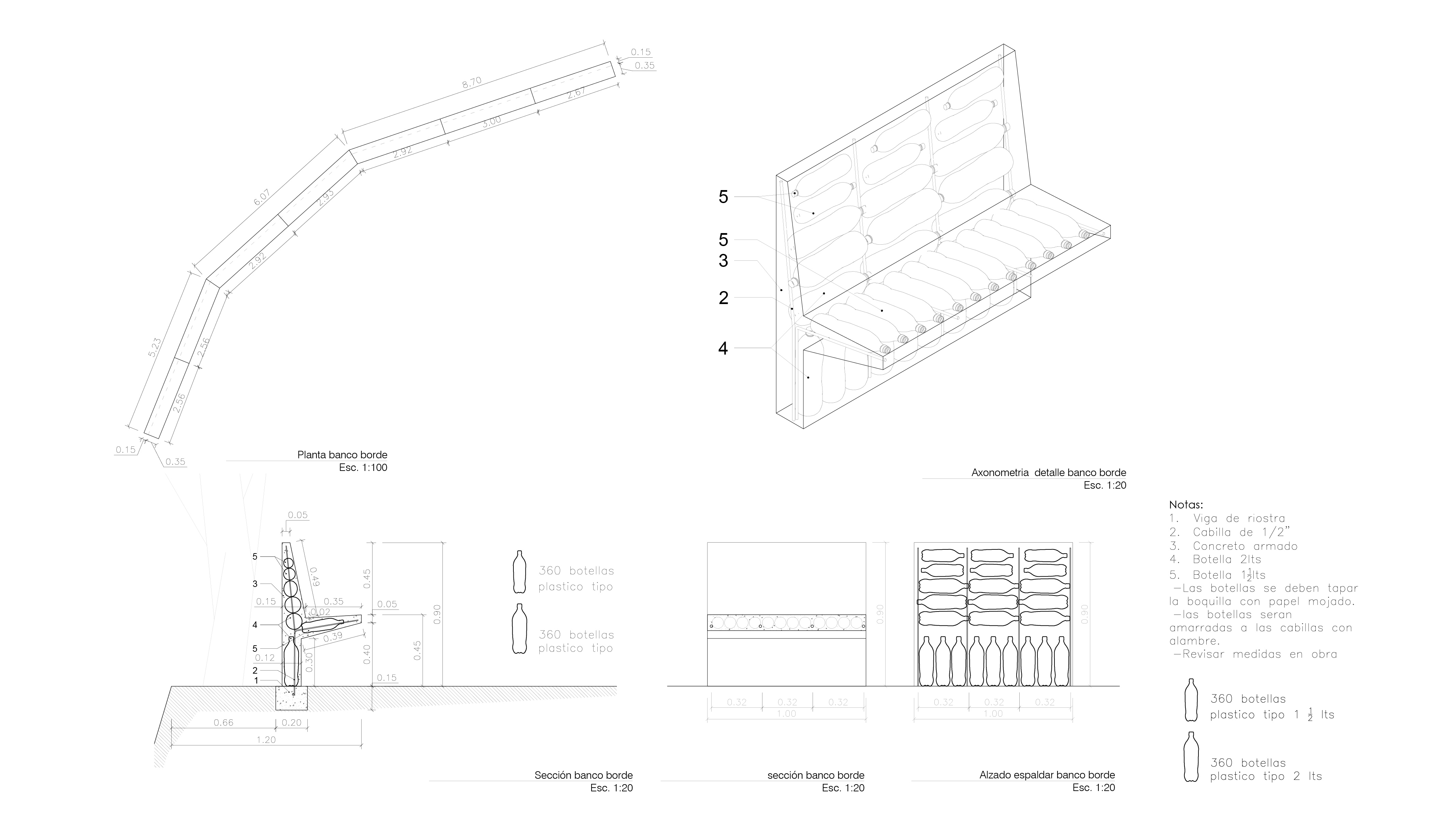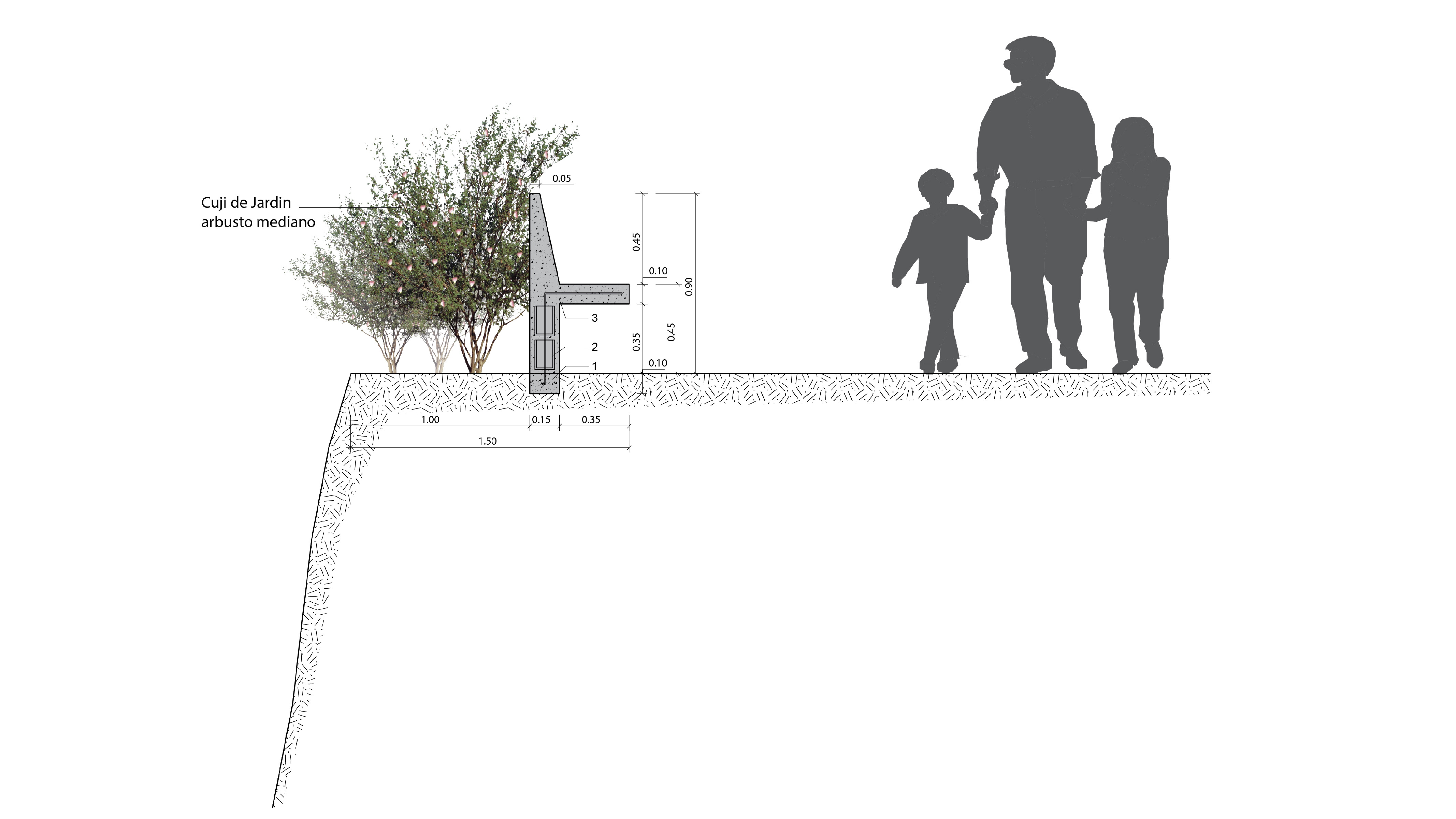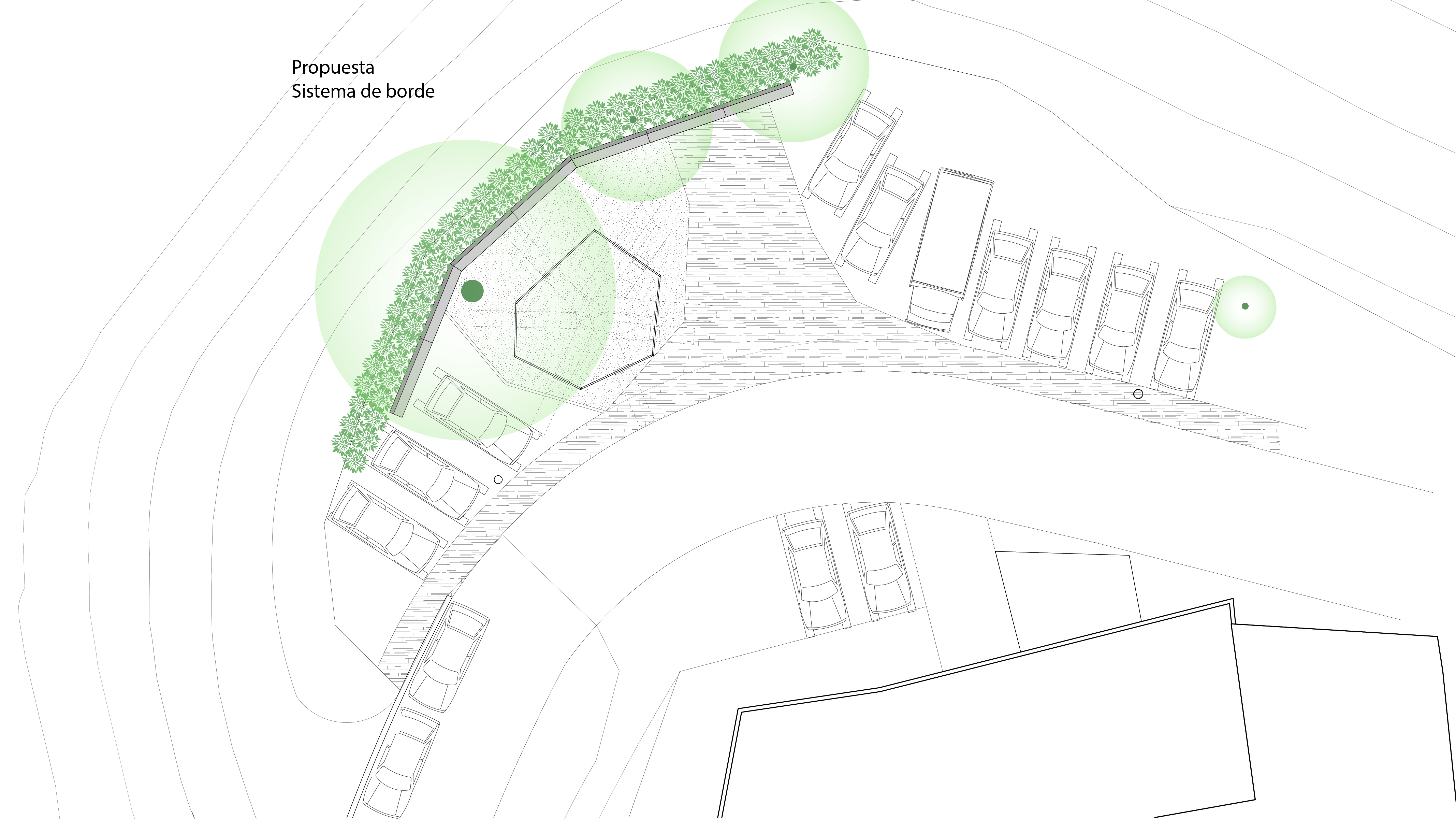 Area: 151m2 | Team: Enlace Foundation and Enlace Arquitectura | Photography: Enlace Foundation