CONAVI Guidelines and recommendations on service management in sustainable social housing developments aligned with the 2030 New Urban Agenda

2018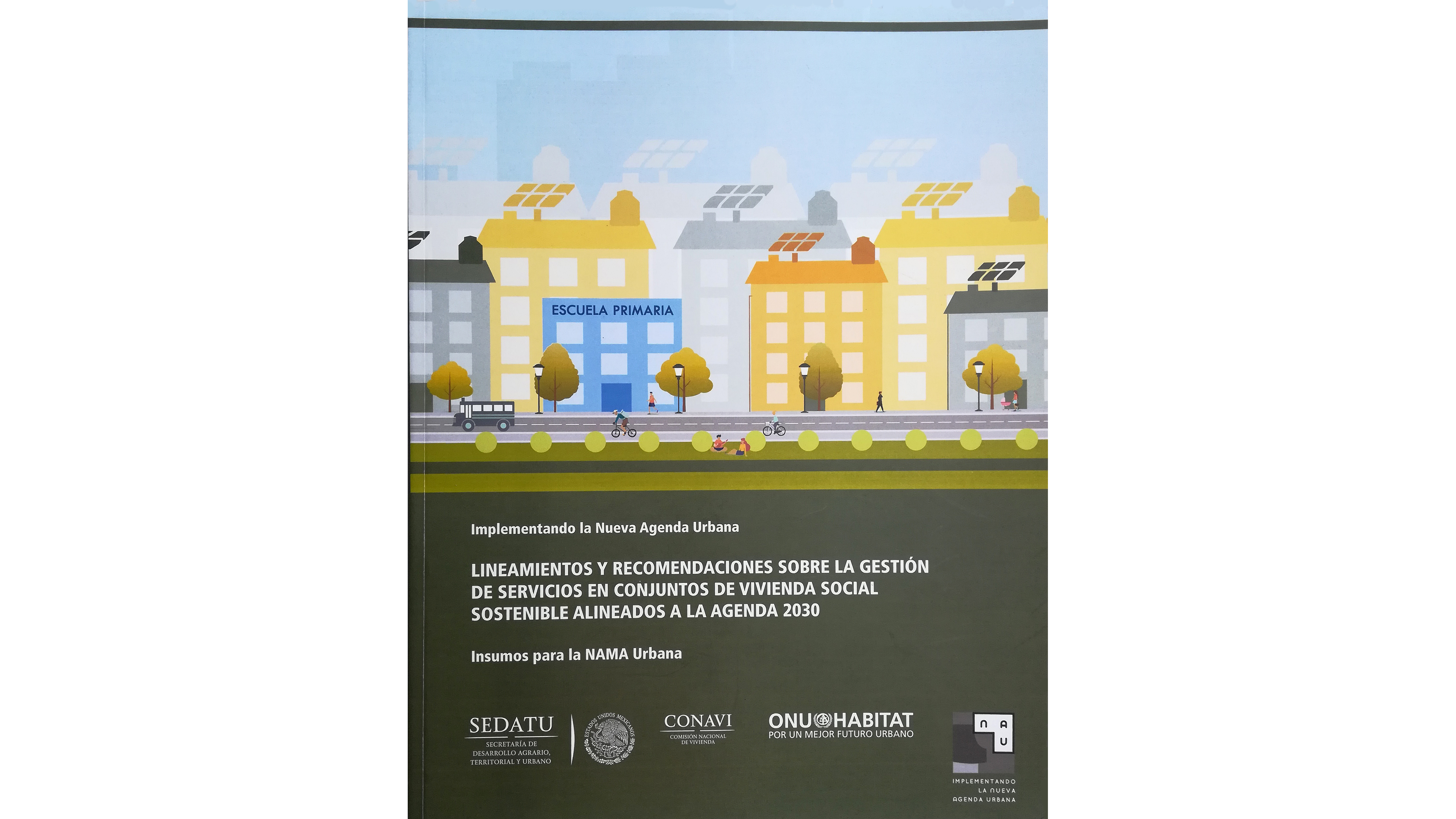 Housing plays a crucial role in the sustainable development of cities and improving  the quality of life of people living in them. The 2030 New Urban Agenda and the Sustainable Development Goals highlight objectives such as eradicating poverty, mitigating climate change, education, gender equality and the right to design our cities, which have a close relationship with sustainable social housing.
This document is the result of a study conducted for United Nations Habitat Mexico and commissioned by the CONAVI National Housing Commission in Mexico. It represents a road map for the implementation of the Urban NAMA, an initiative that promotes design and technology strategies in social housing developments, focused on reducing its carbon footprint and the consumption of resources. Translating these strategies into concrete projects requires several steps. The first is to identify and design housing schemes that are effectively sustainable and ecologically responsible, which is facilitated by a scheme of 8 categories and 62 guidelines. The second step is to ensure the quality of services through an ESCO Energy Services Company that measures consumption in order to ensure the proper use and operation of the equipment installed. And third, the reduced carbon footprint can be transformed into carbon credits that can lend economic viability to management services. These strategies are presented in three scales: the housing complex itself, the neighborhood scale and the degree of integration it has with the city.
The document was presented at the offices of CONAVI Mexico on November 5, 2018.
Author: Elisa Silva
Language: Spanish
HS Number: HS/069/18E
Client: UN Habitat Mexico y CONAVI México | Team: Elisa Silva, Author. | Photography: Enlace Arquitectura, C.A