Competition MALI - New Contemporary Art Wing

Lima, Peru

2016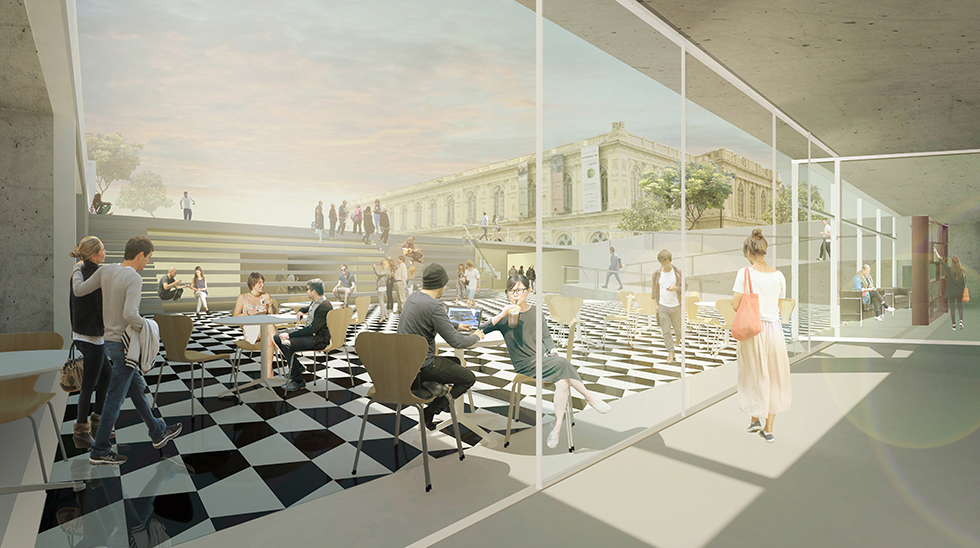 The project turns the challenge of transporting works of art and people to an inferior level into an opportunity. The funicular is able to do this without interposing a permanent construction in front of the Palace. Its intermittent appearance in the plaza becomes an event and forms the identity of the new museum wing. 
The MALI plaza becomes the parks new main entrance, and together with the island of trees and its reconciled street level, creates a new public space experience that is greener, more humane and more inclusive, all the while enhancing the Palace´s historic value. Trees are placed in the new plaza to provide shade over the slightly inclined plaza surface that collects the Lima dew water and brings it towards their roots. 
Toward the southern end of the new wing, circulation paths from the palace, plaza and park converge and descend through a series of ramps into the excavated courtyard.The café, library, subway exit and entrances to the art school and MALI museum front onto the courtyard and fill it with pedestrian movement. At the same time, programmed concerts, open air movies and performances add livelihood to the space. 
The new wing´s diaphanous spaces and generous dimensions are able to absorb new exhibition formats, in addition to displaying the museum´s permanent collection. Spaces are flexible and can function independently or connected. The main vestibule, which receives museum visitors, can also serve as concert or lecture halls that help foment the museum´s new role as a center for contemporary debate.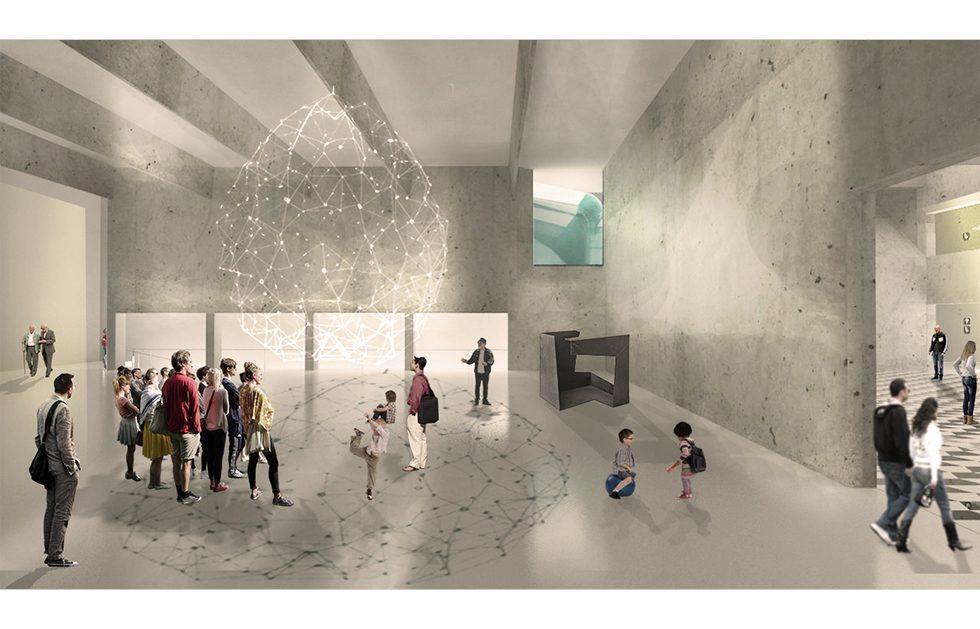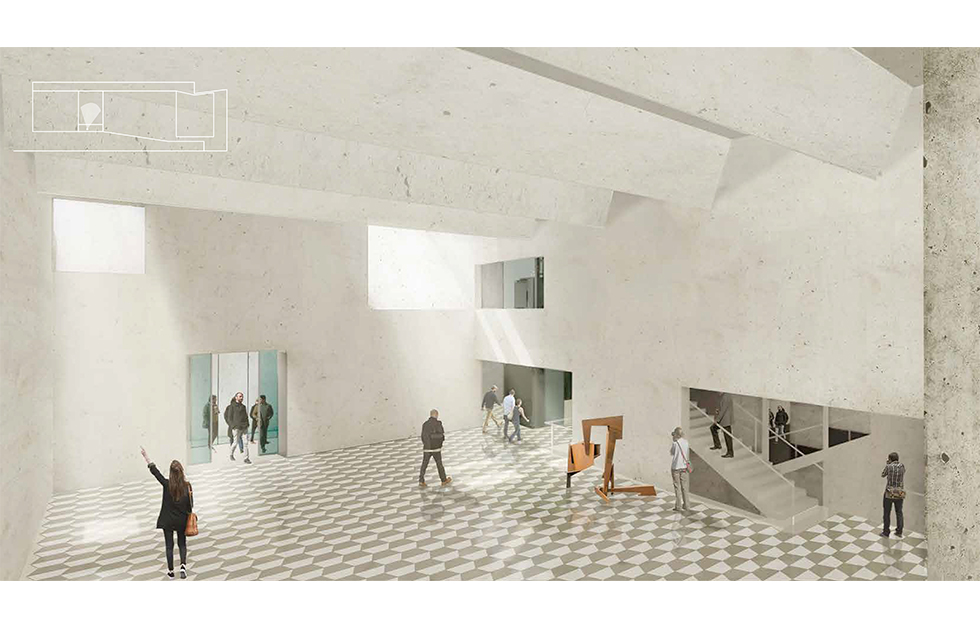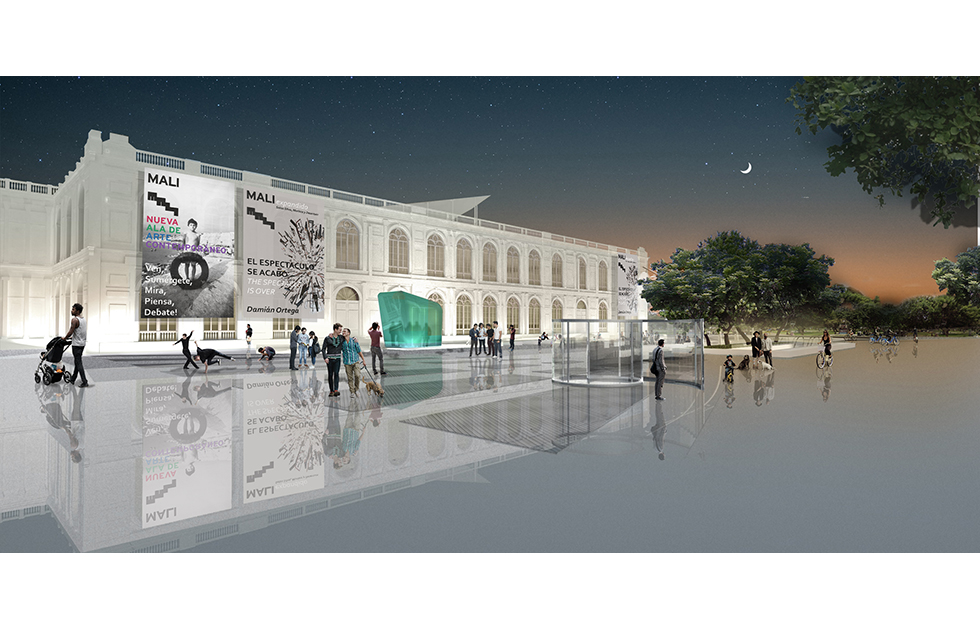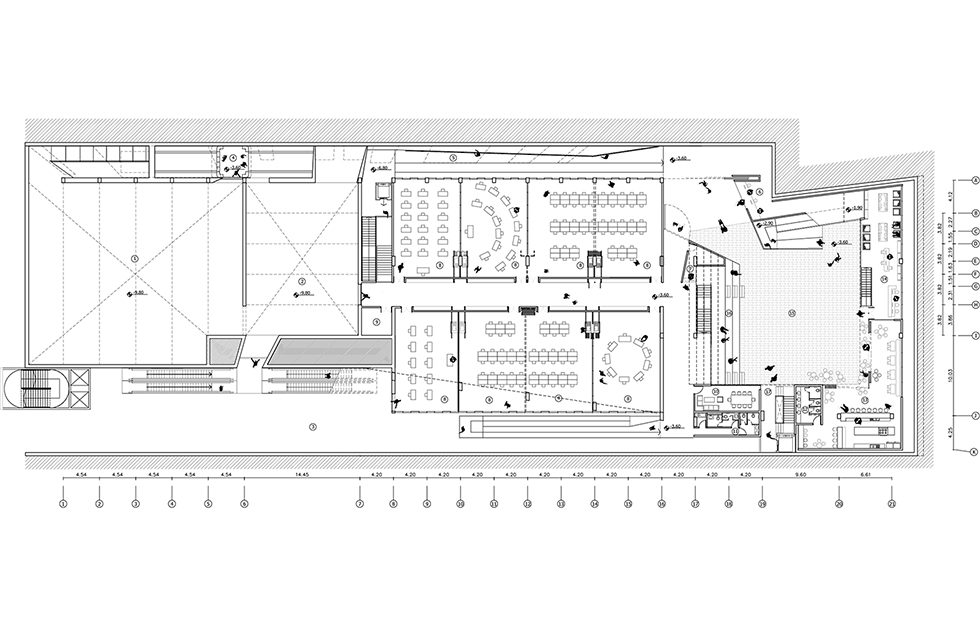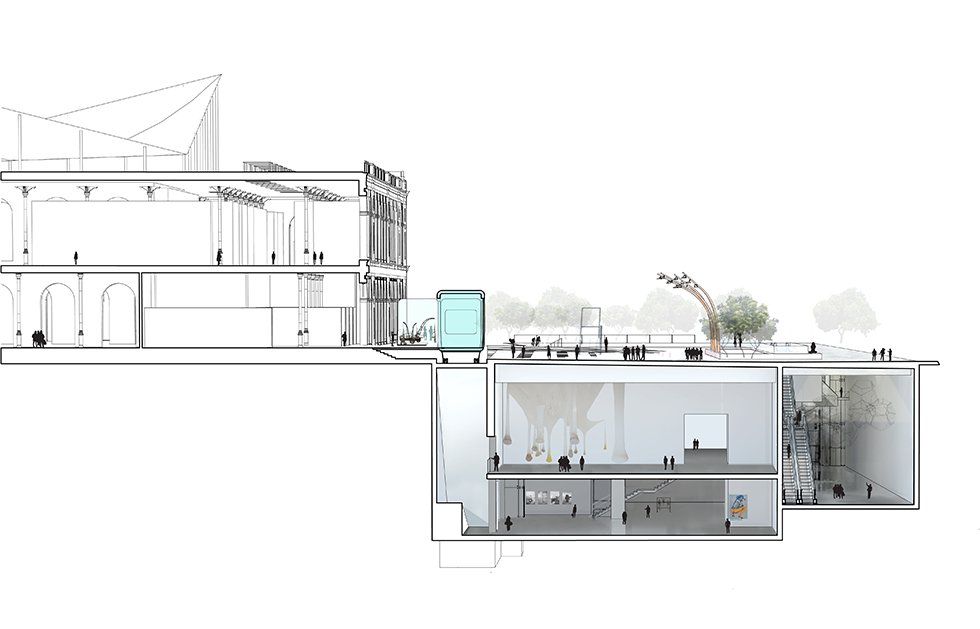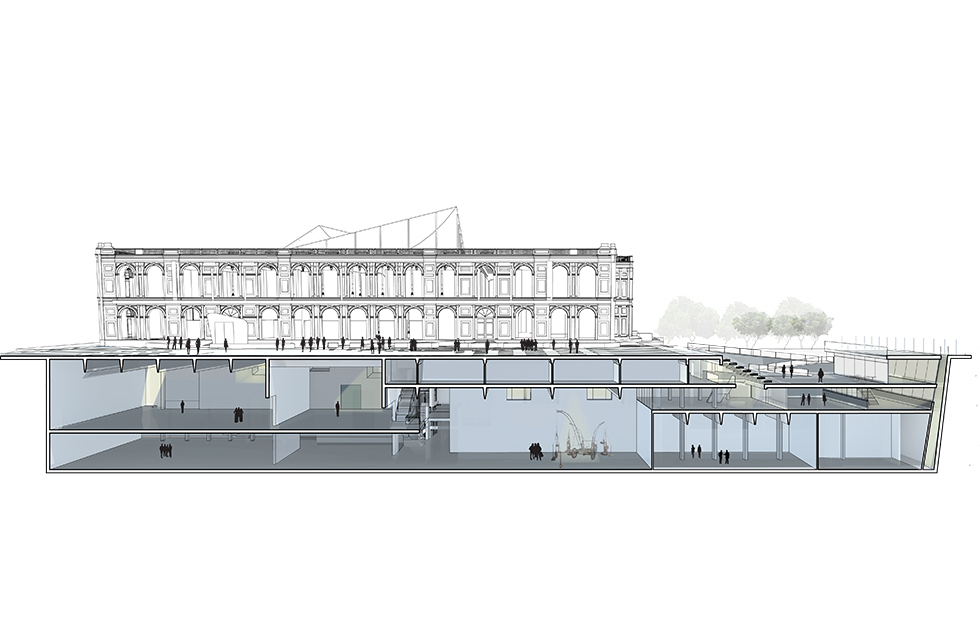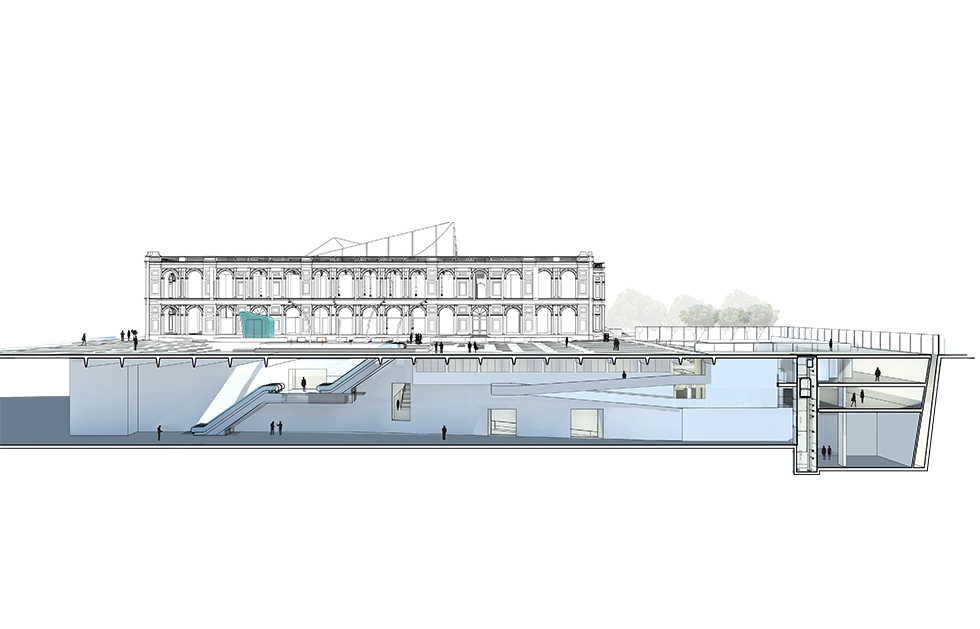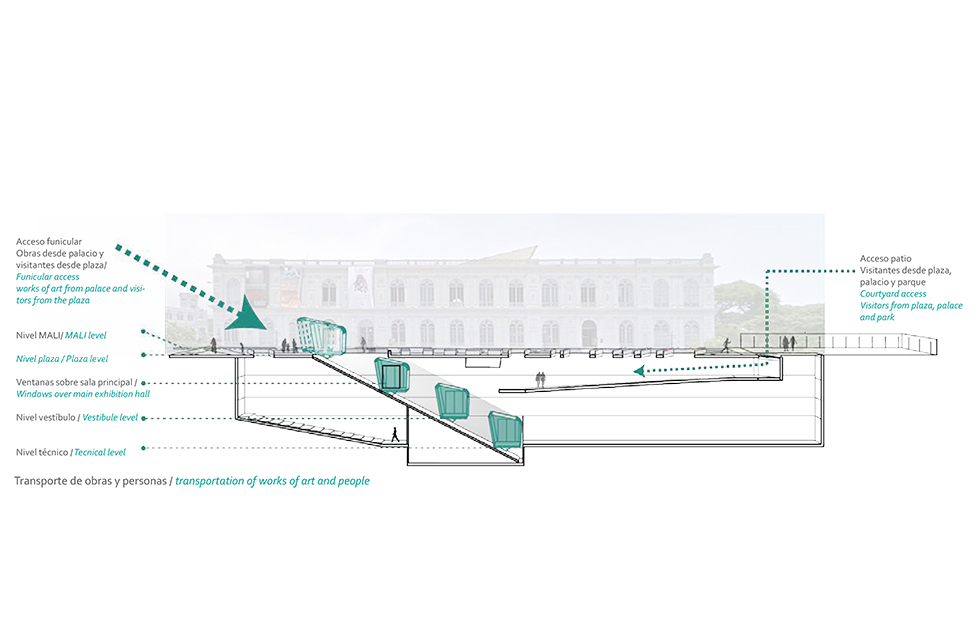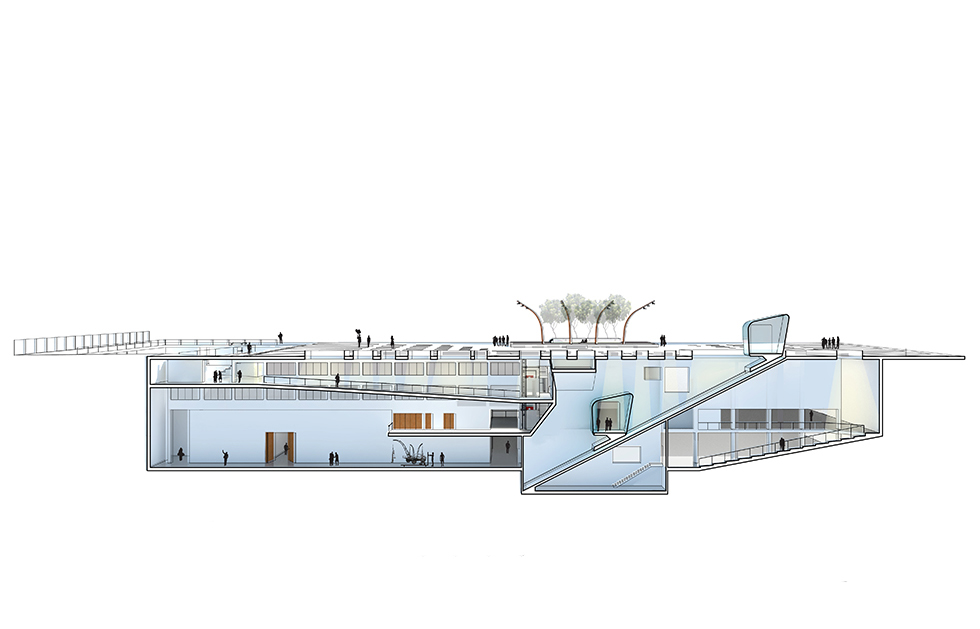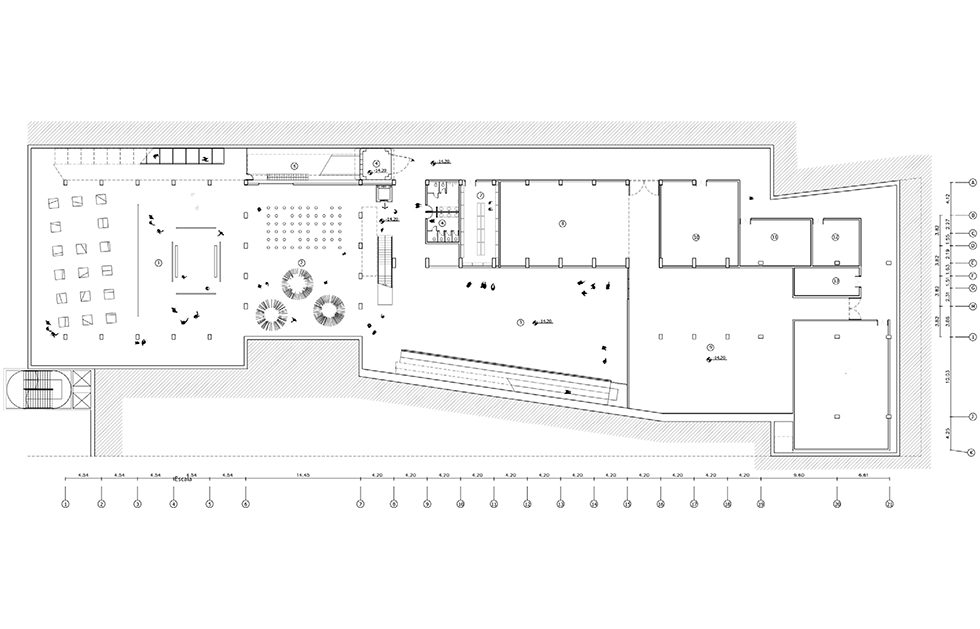 Team: Enlace Arquitectura & Arq. José Javier Alayón | Photography: Enlace Arquitectura, C.A