Competition Explanada de los Mercados – Mapocho La Chimba

Santiago, Chile

2015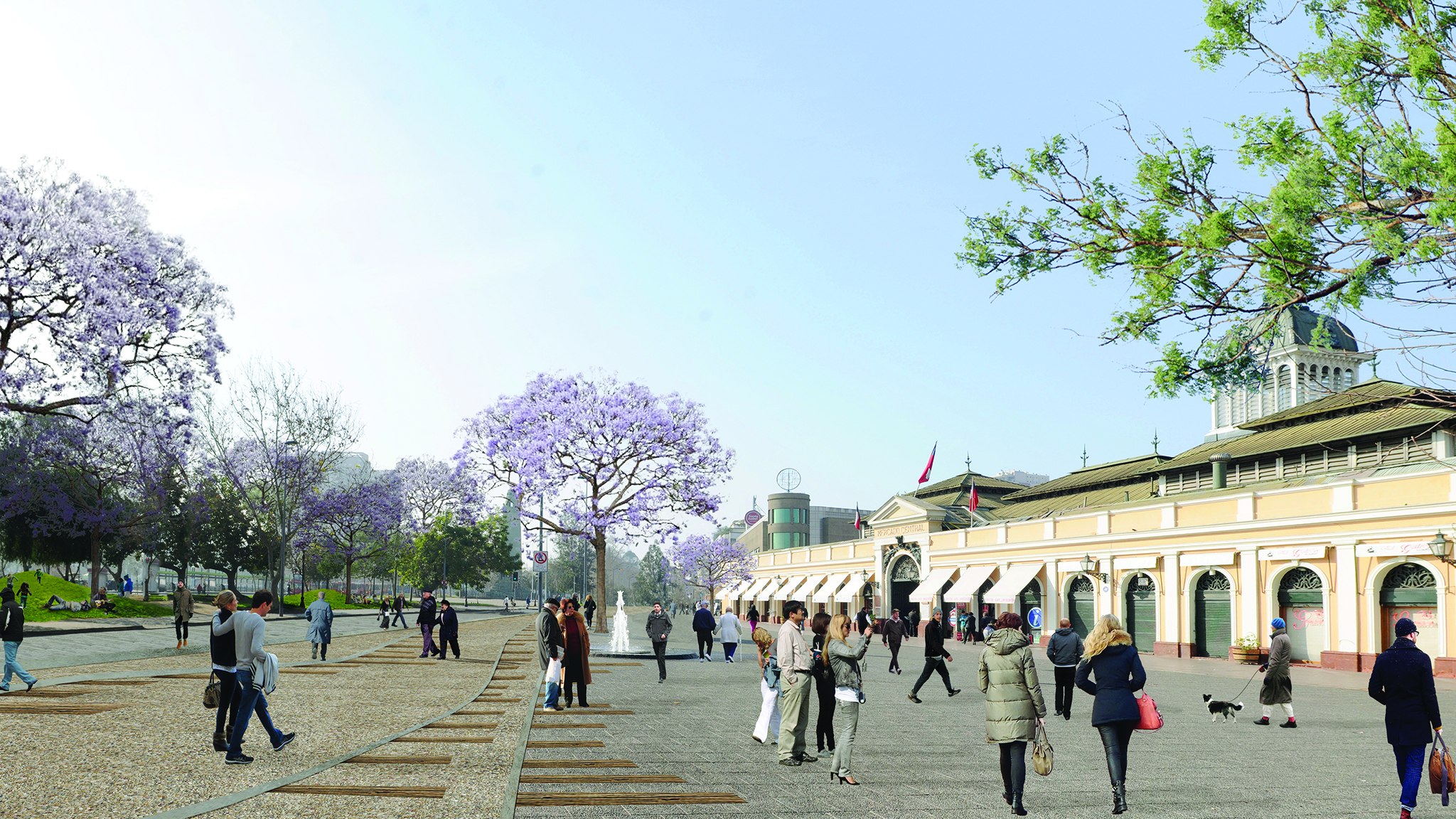 The project projects a new order onto the urban territory and the above-ground transportation system as a way to catalyze a more efficient and pedestrian friendly public space. The intervention articulates architecture and landscape to reinterpret and express the memory embedded in the site regarding the history of the city of Santiago. 
The Project for the historic site of La Chimba subtly reveals the superposition of past traces, such as the original edge of the Mapocho river and the later appearance of space reserved for an urban park. 8,2 hectares of atomized parks become 14,86 hectares of continuous public space that also incorporates a colorful landscape design and abundant shade. 
The notion of esplanade as a continuous platform also rescues the historic processions along the urban axis between the General Cemetery and the Plaza de Armas in the city center that traverses the ancient Cal y Canto bridge. 
Low impact design: The historic tracing of the Mapocho river indicates the areas with greater flood risk, where the project introduces new green infrastructure including porous pavements that filter rainwater into the ground, as well as retention ponds that temporarily store water. 
Other low impact considerations include a reduced presence of private vehicles and the subsequent reduction of carbon emissions. The existing pavement in good condition has been reused and recycled to build the traces of the historic Cal y Canto bridge and the ancient flood barriers, as part of the ground floor´s configuration. Lastly, over 800 new trees have been added to the site´s stock to contribute shade, beauty and absorb CO2.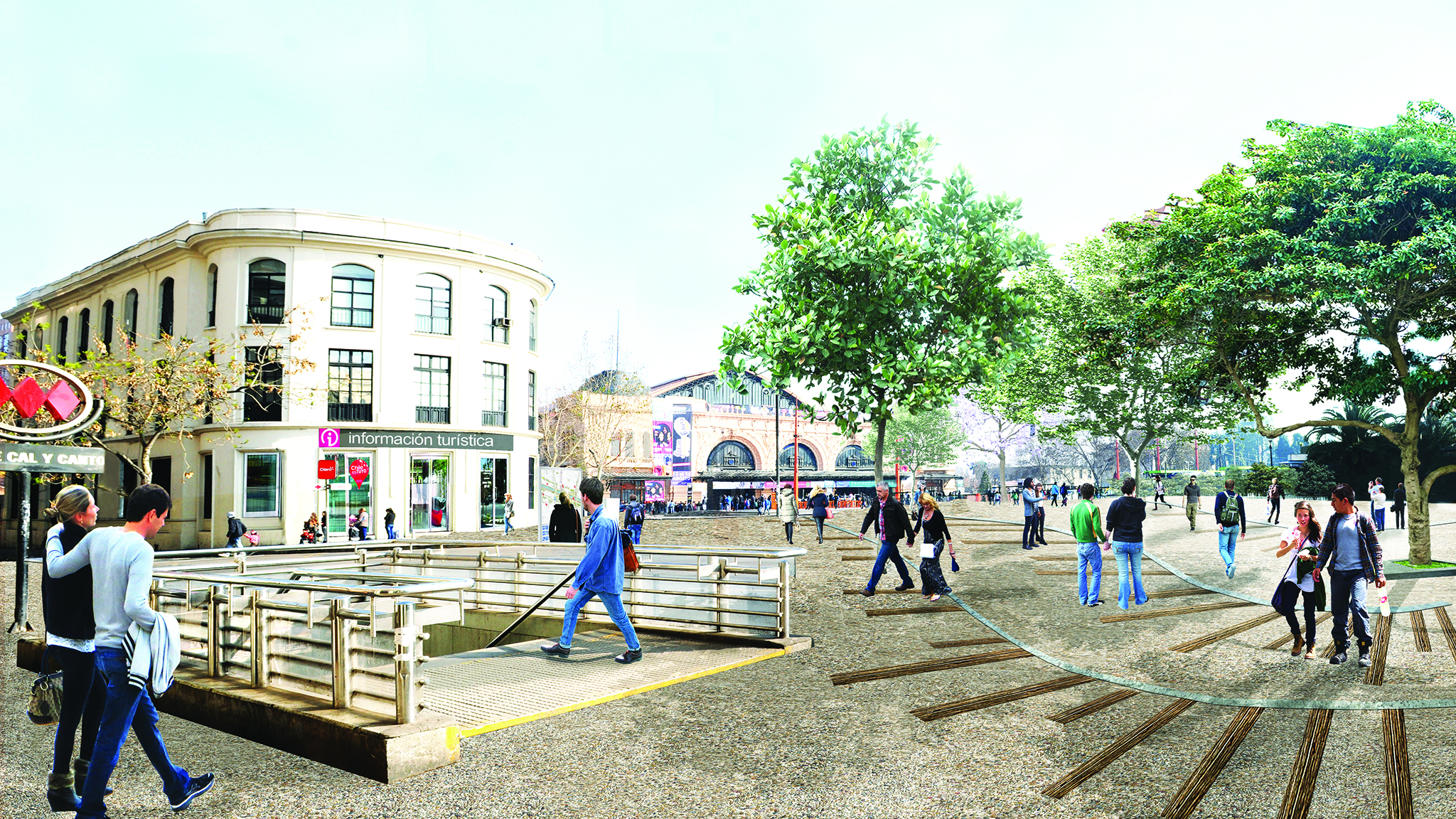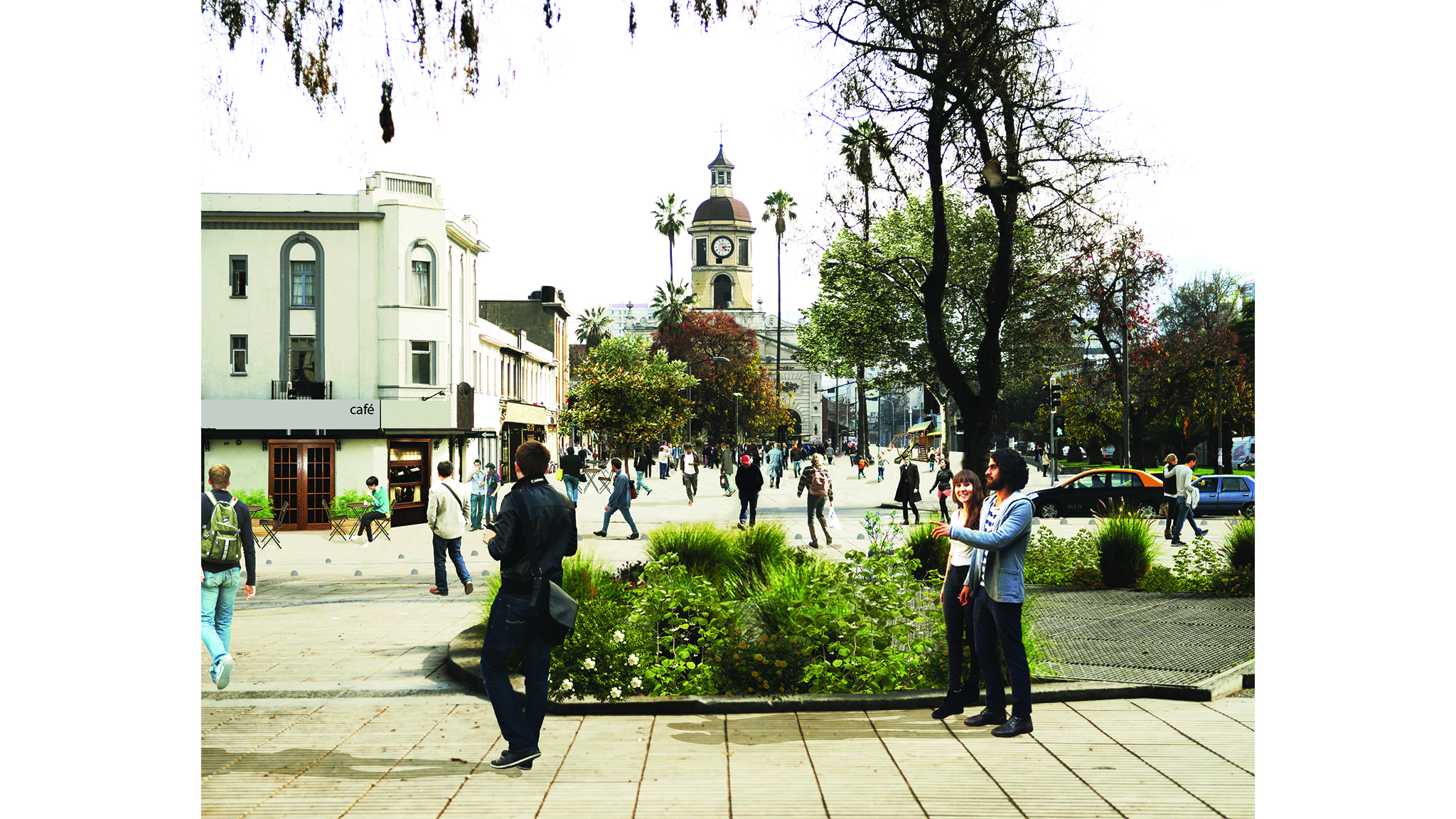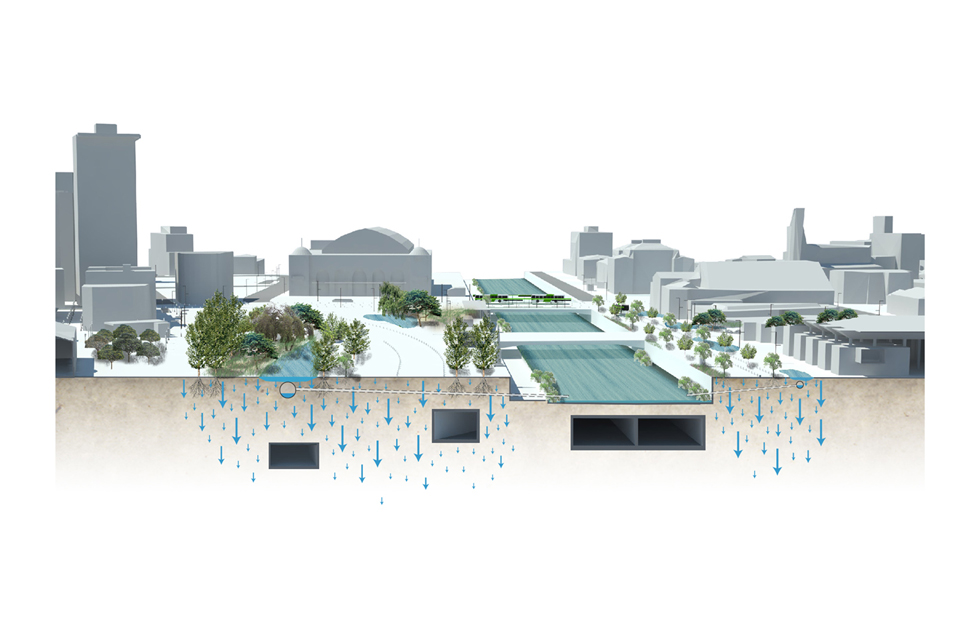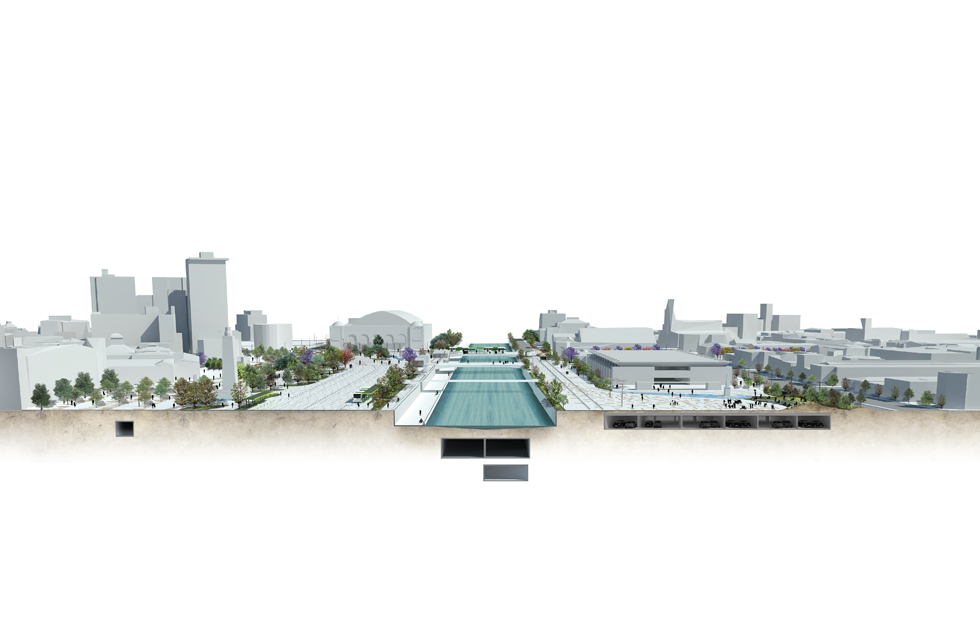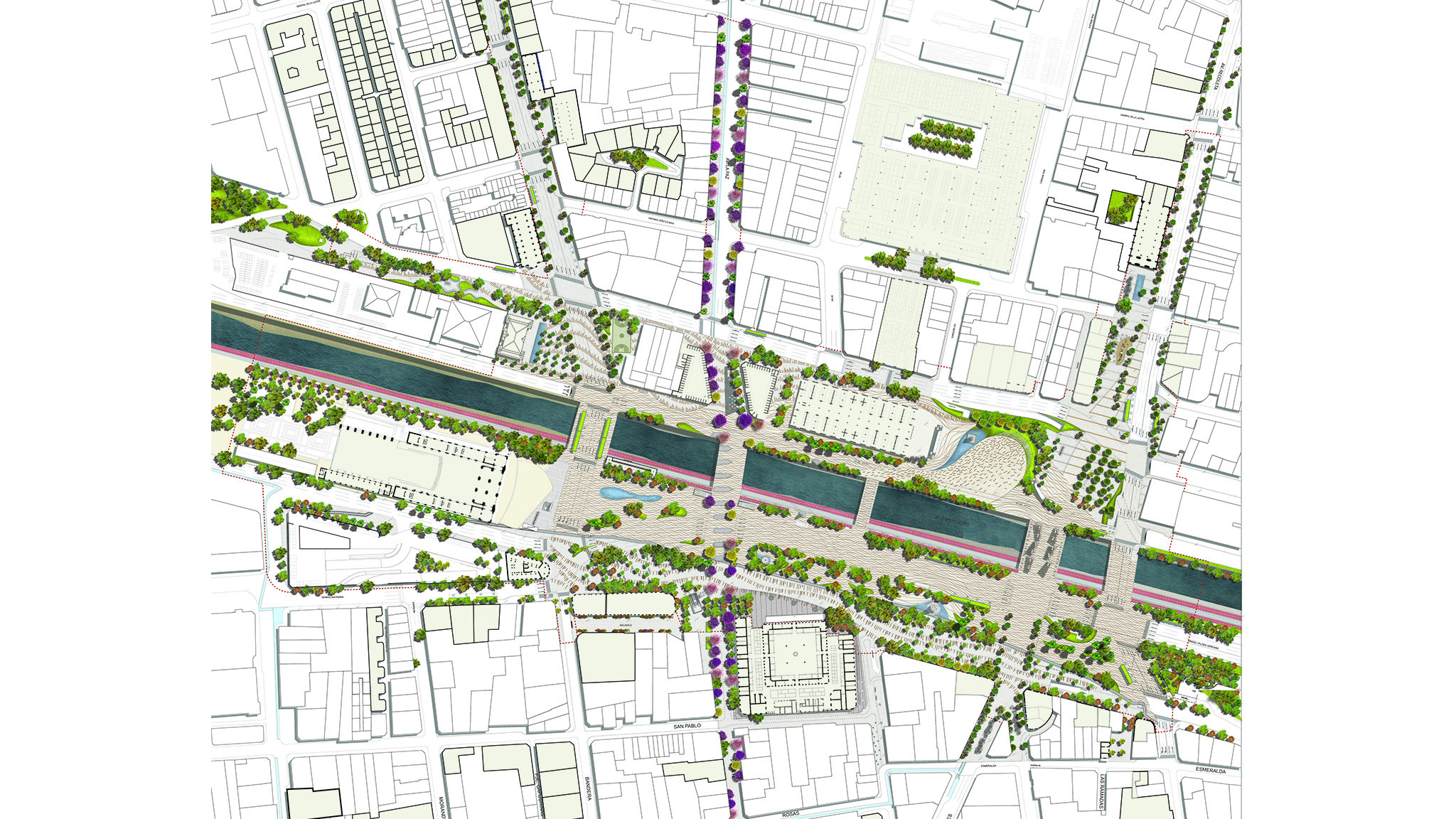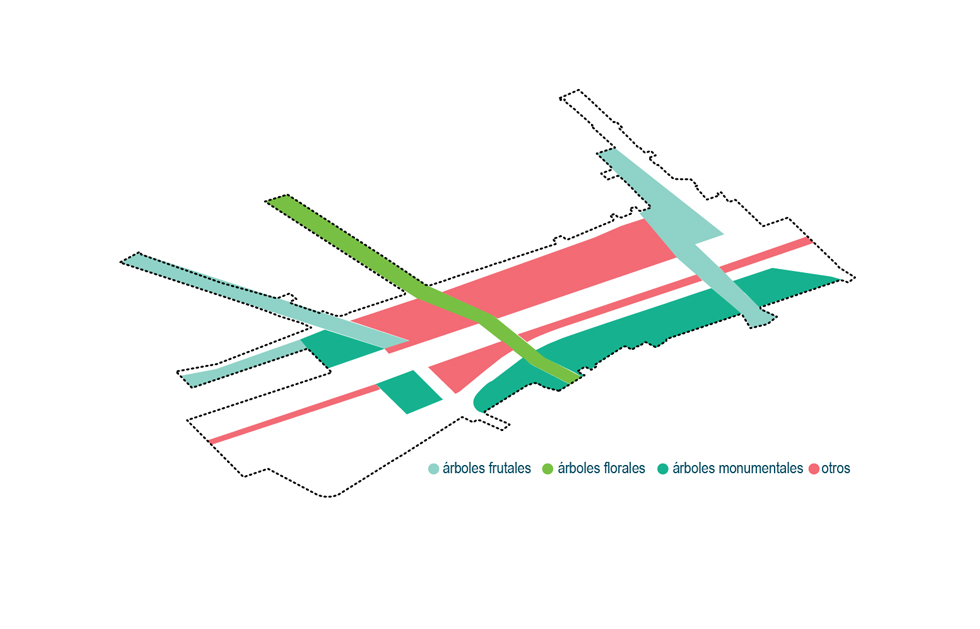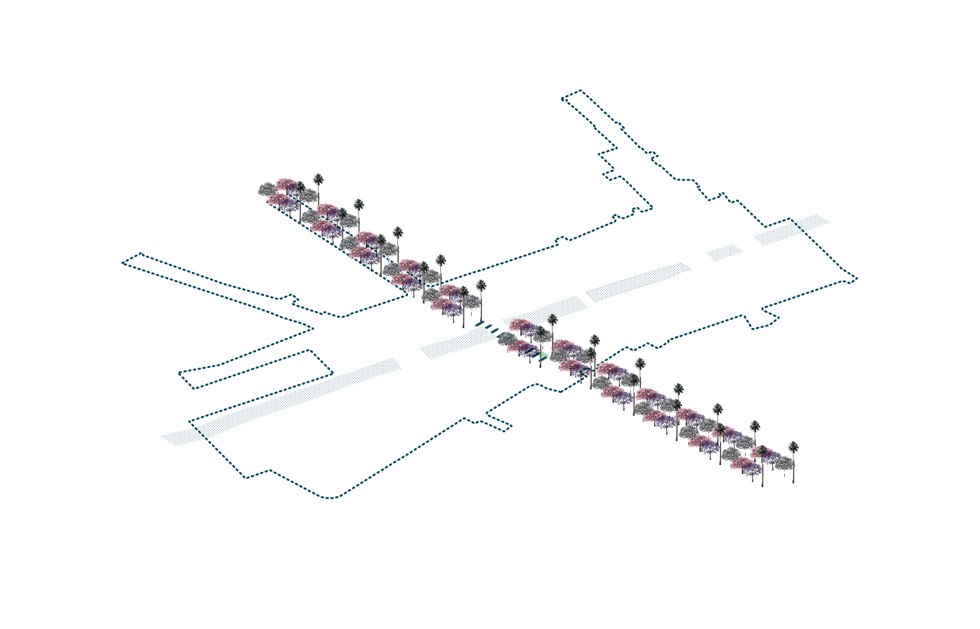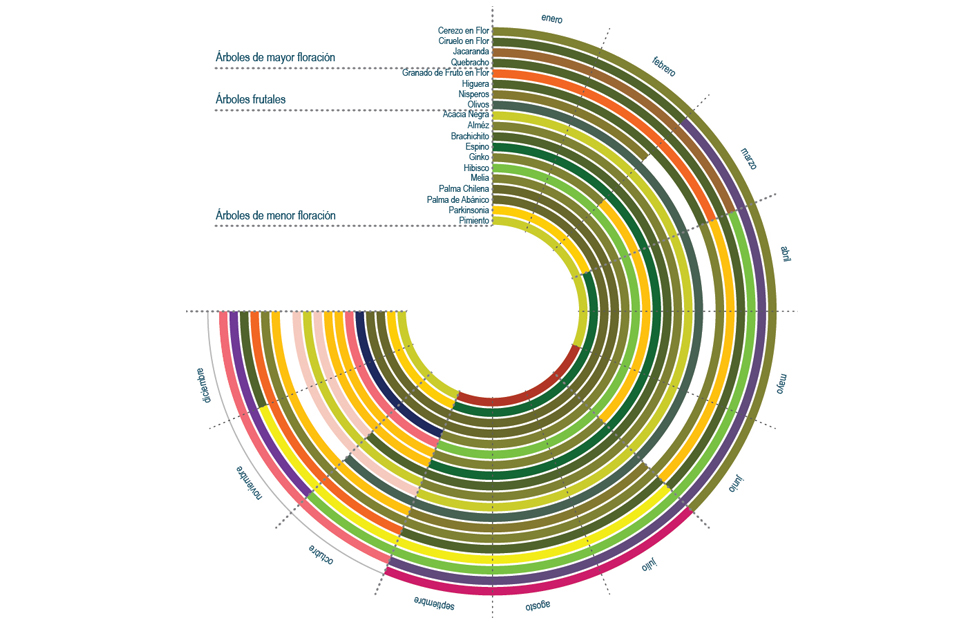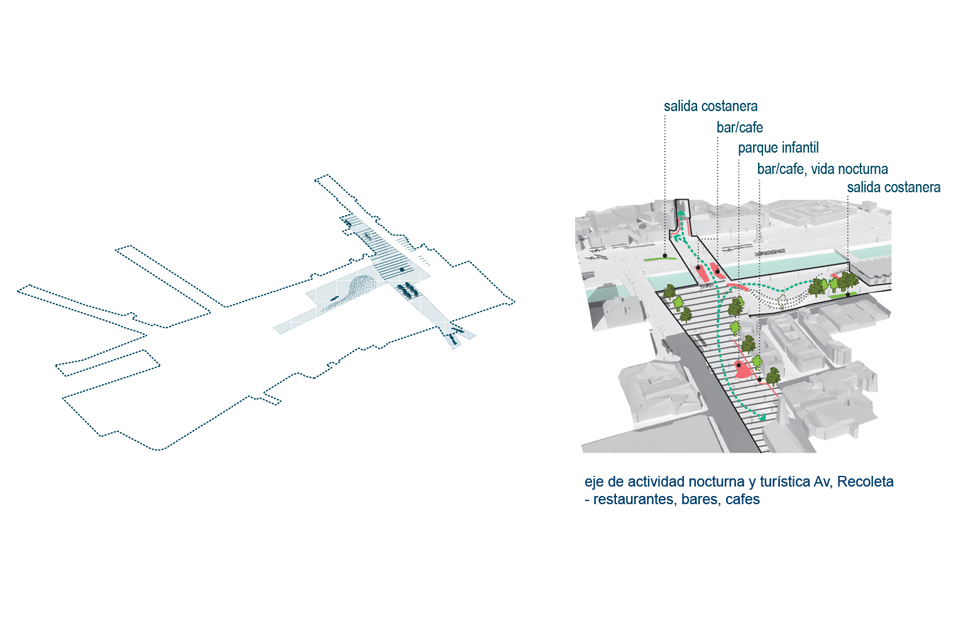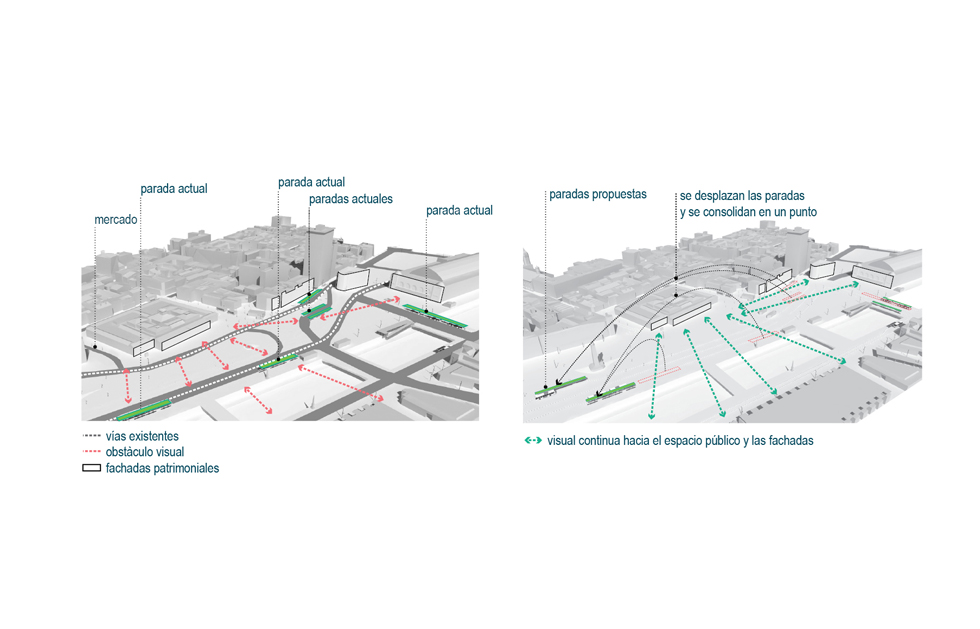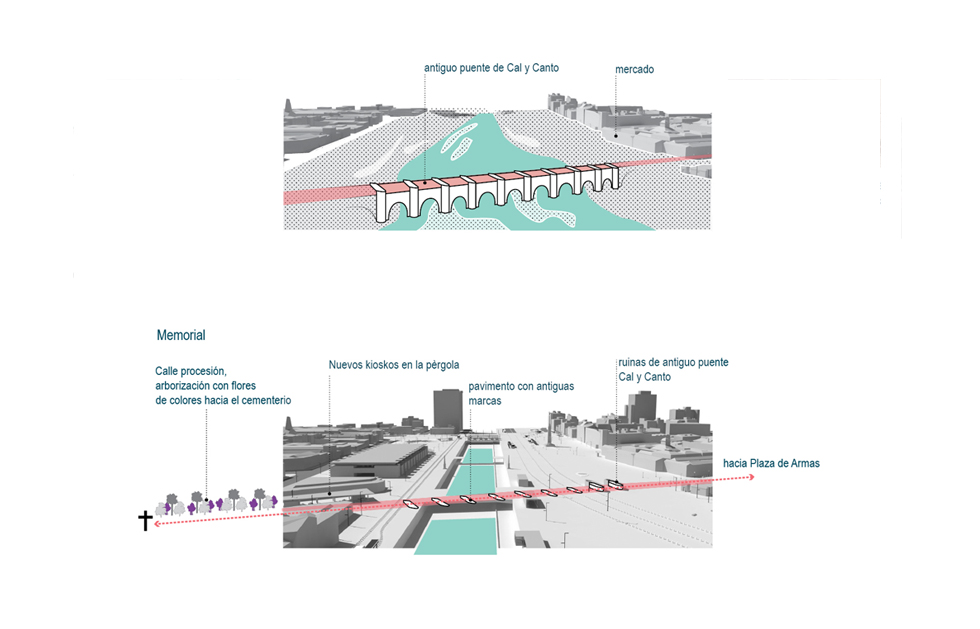 Area: 20 hectars | Client: Municipalities of Santiago, Recoleta and Independencia | Team: Mobil Arquitectos, Enlace Arquitectura |