Inparques park ranger post competition

Caracas venezuela

2015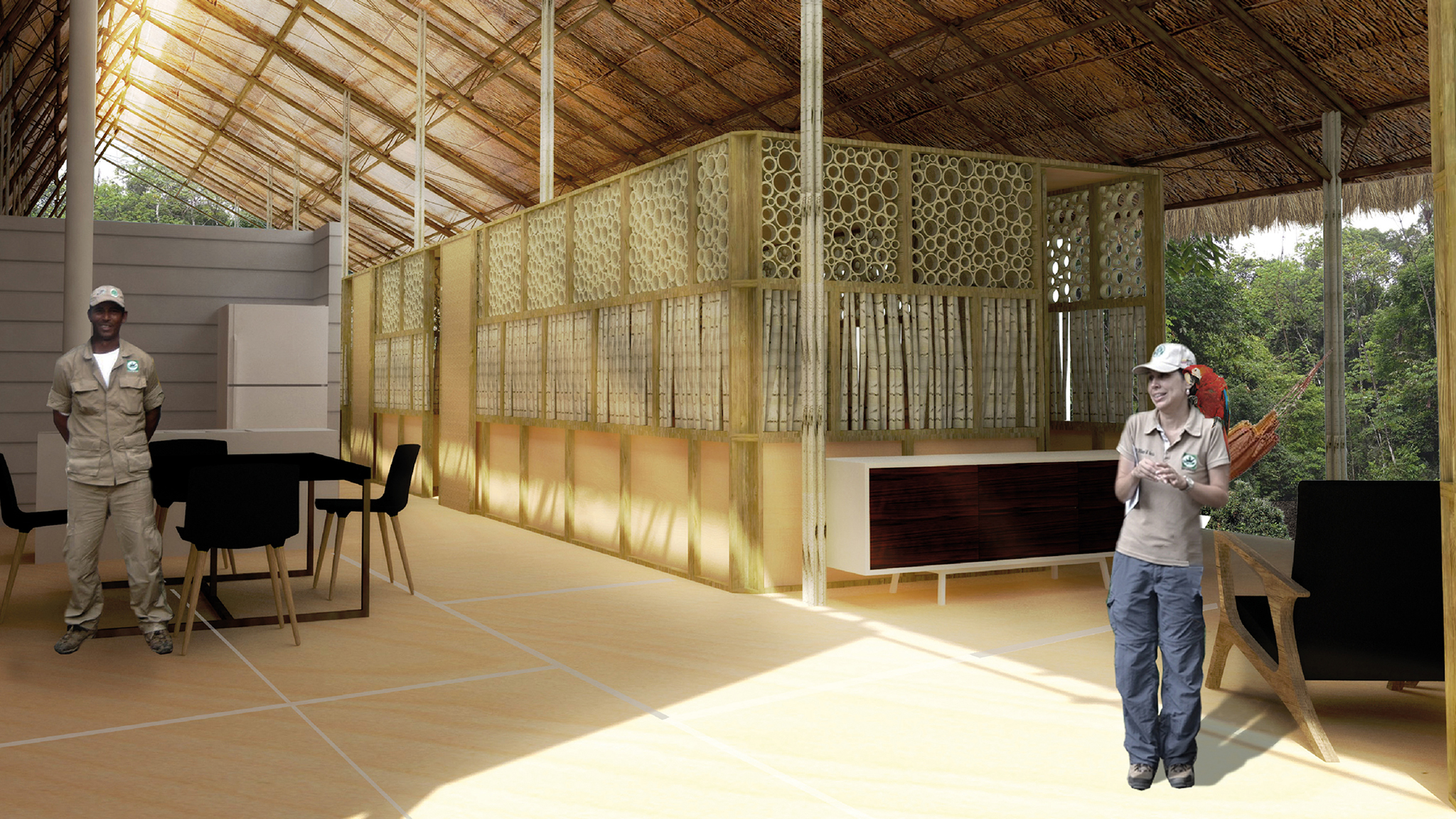 Enlace Arquitectura received first prize in the Inparques (National Parks Institute) Competition in 3 of 4 categories for the design of a new mixed-use park ranger posts for the following bio-regions: plains, coast and jungle. 
Each module responds to specific environmental conditions. For example in the coastal region thermal comfort is increased by correctly orienting the structure with respect to the sun and the eastern winds, as well as the implementation of perforated walls that allow for cross ventilation. In the case of the jungle region the ceilings are high and the roof has a severe inclination to mitigate the typically heavy rains. The module for the plains region arranges the spaces in a courtyard typology. The high ceilings allow hot air to raise and escape, pulling cooler air through from the lower areas which generates convection currents across the project. 
Minimized energy consumption: Spaces have ample access to indirect lighting during the day which decreases the need for electric lighting. Computer, printers, refrigerator and other electrical equipment is operated with solar energy. 
Rainwater harvesting: The module uses filtered rain water, collected from the roofs and stored in two different tanks made of hermetic portable plastic bags. The smaller one is dark and located over the showers, on top of the roof, so that the water is heated with sunrays. Most of the water is stored beneath the module´s elevated floor for use in the kitchen area and sinks.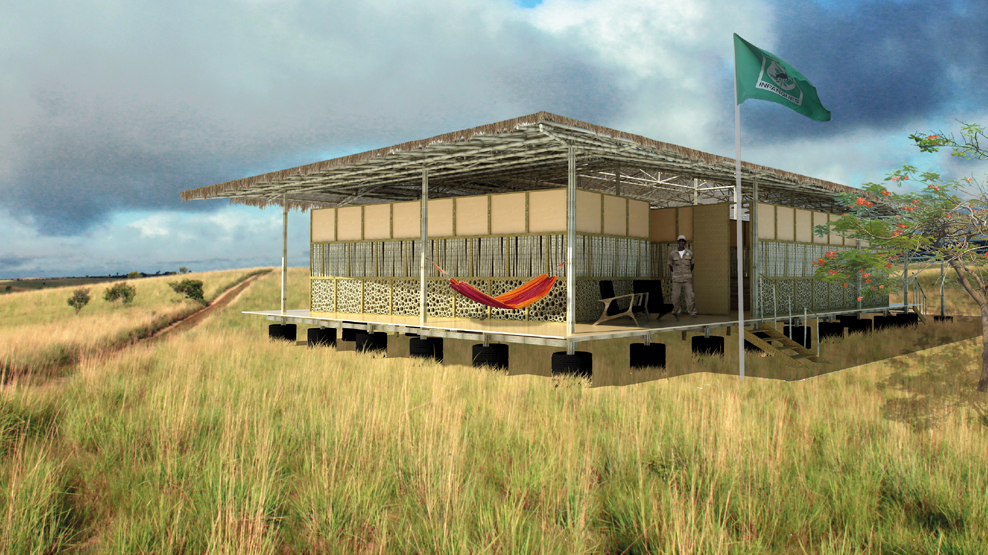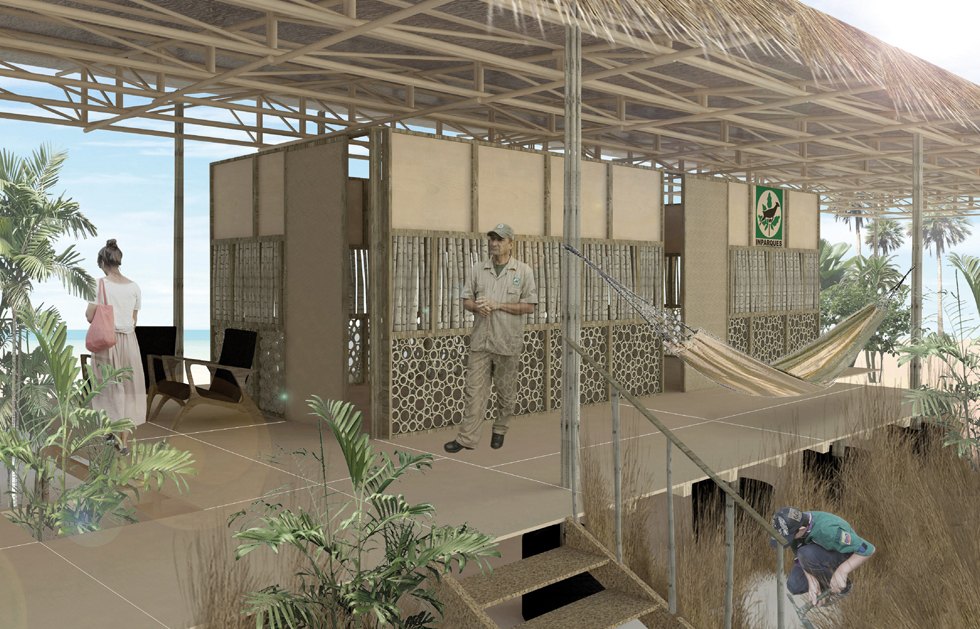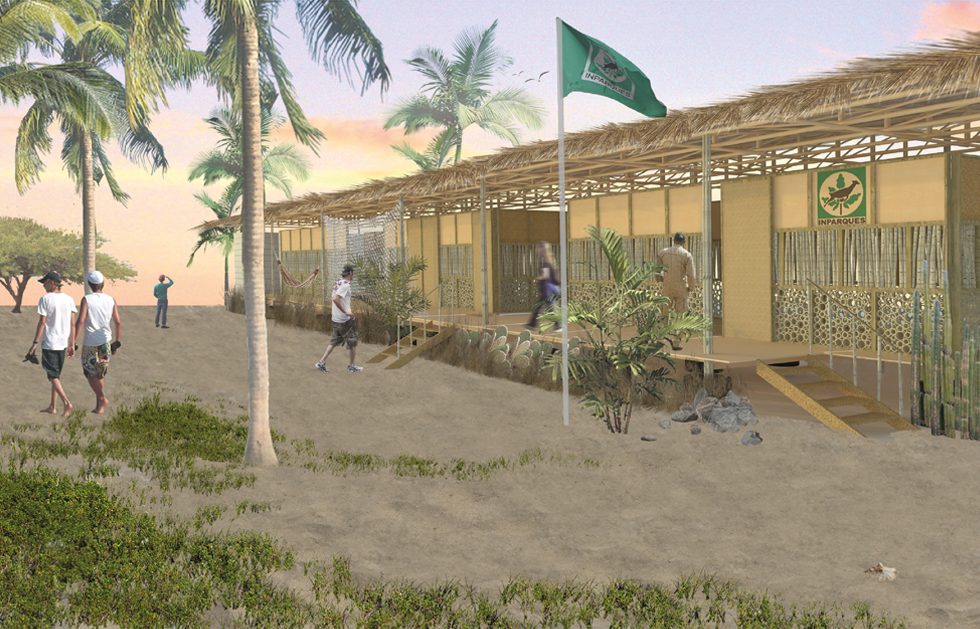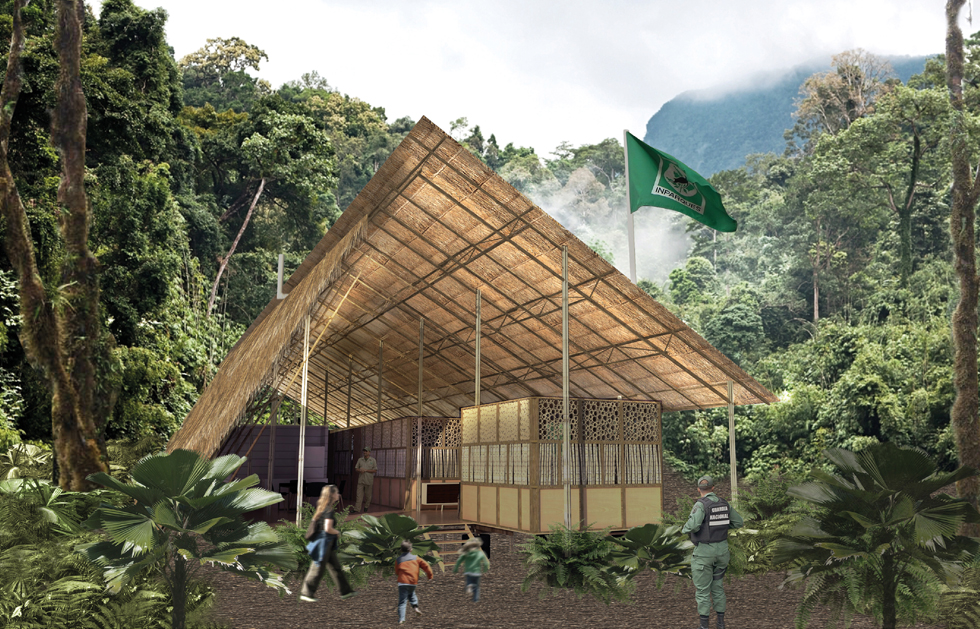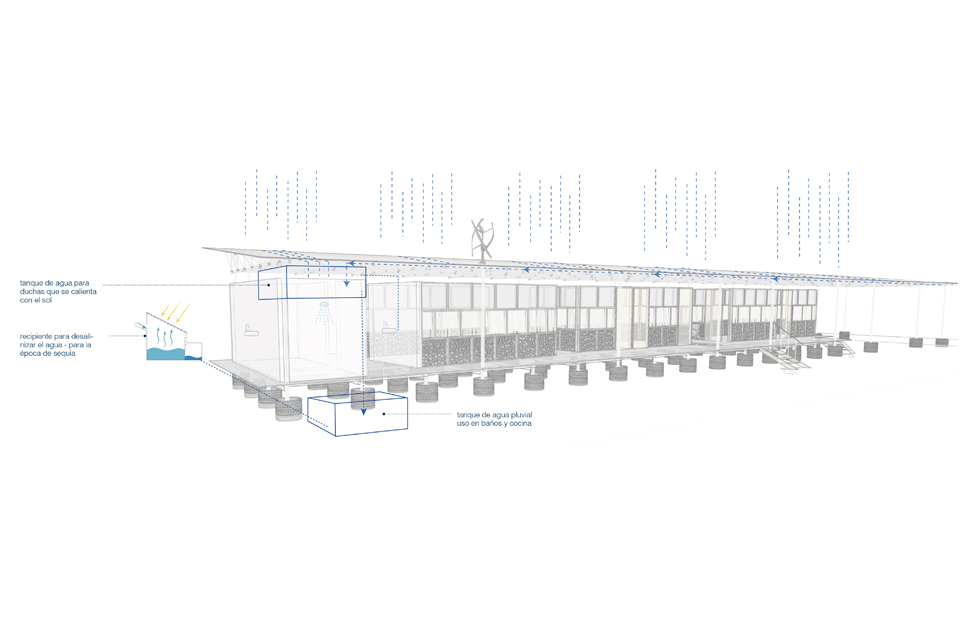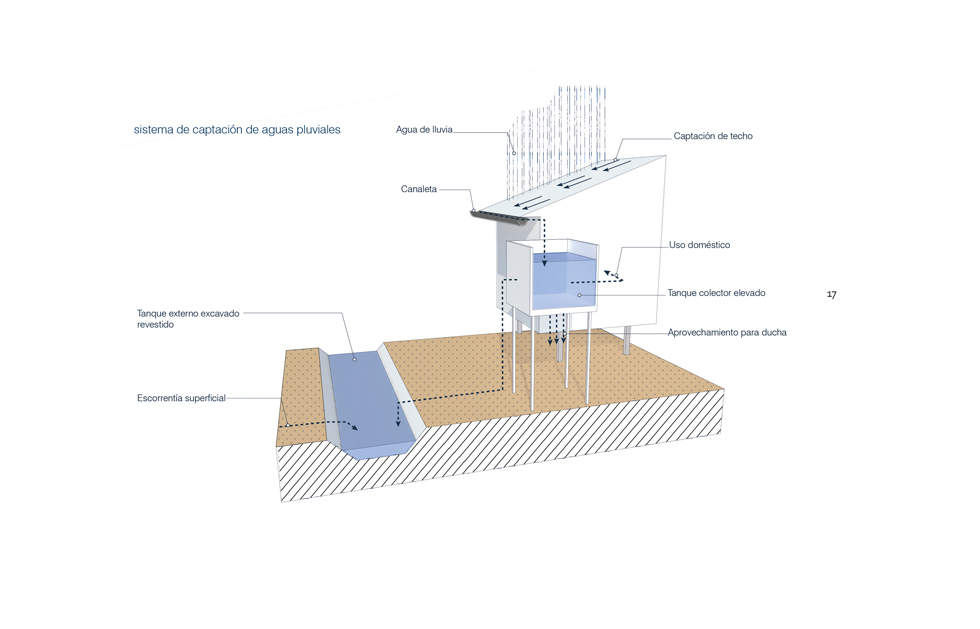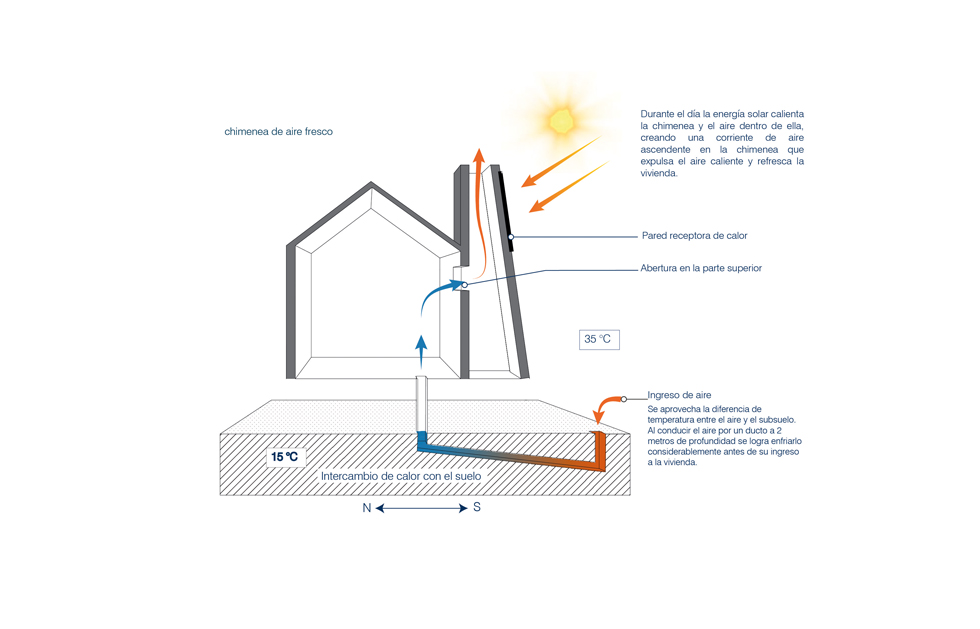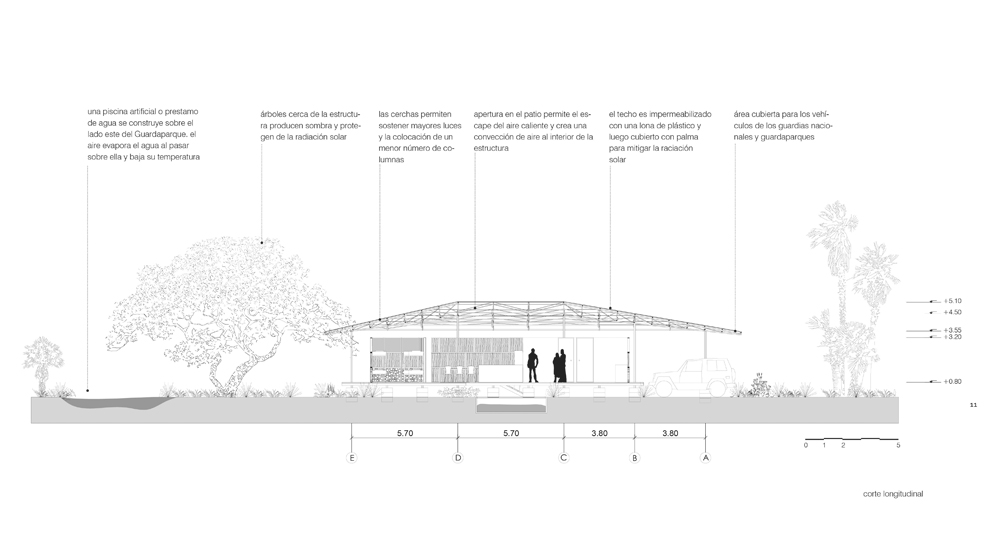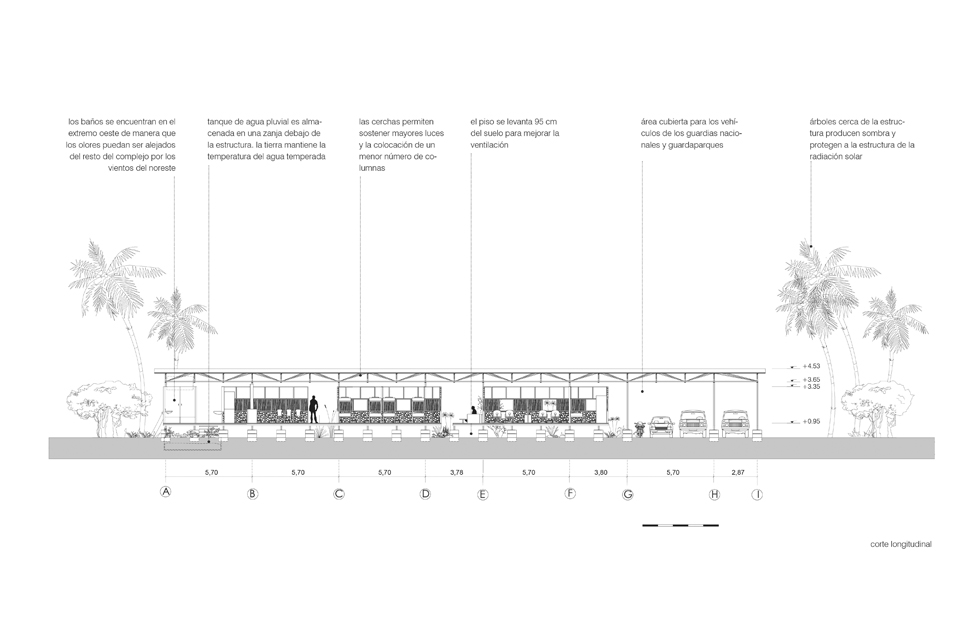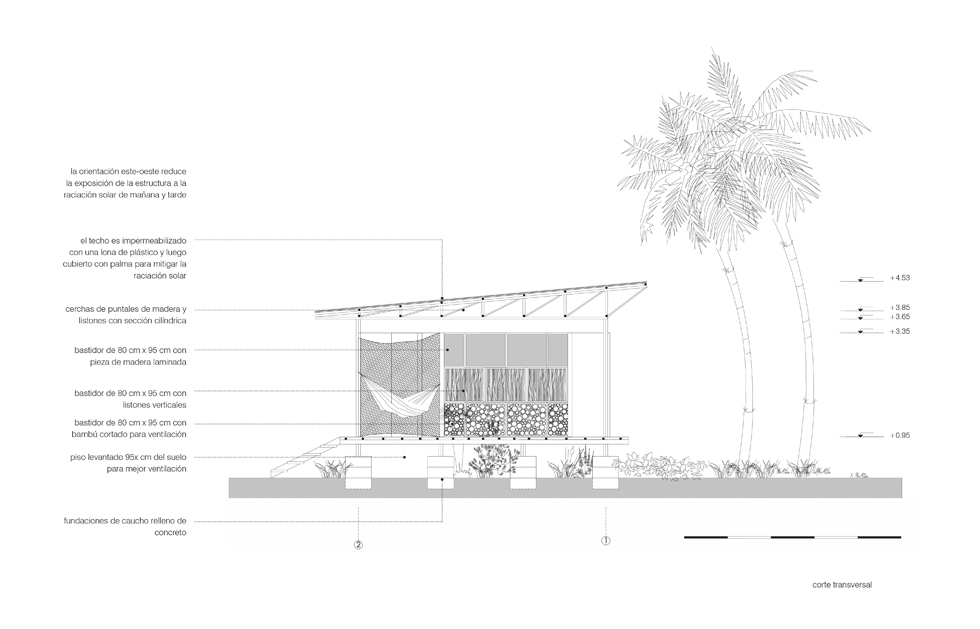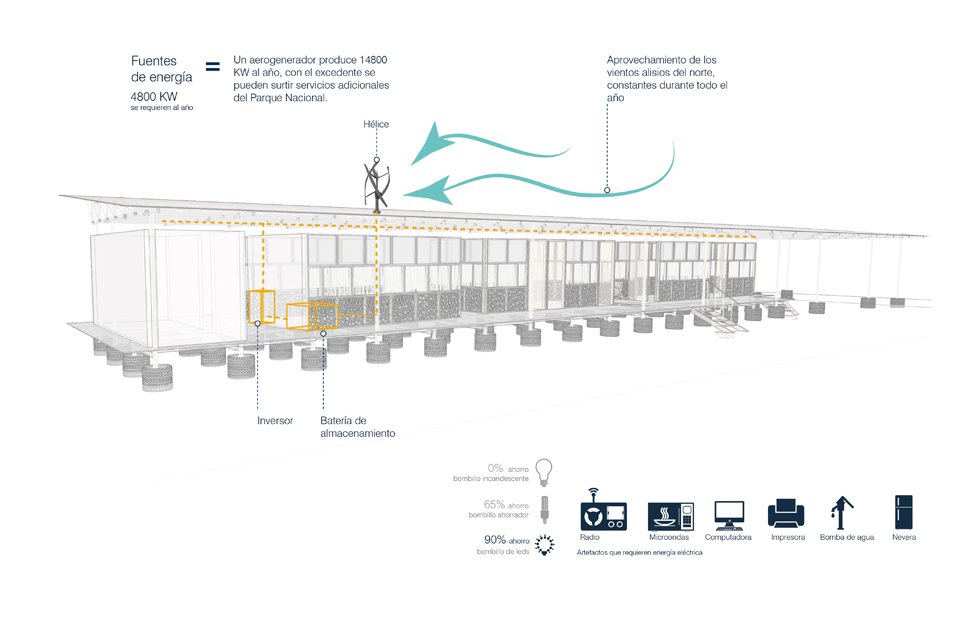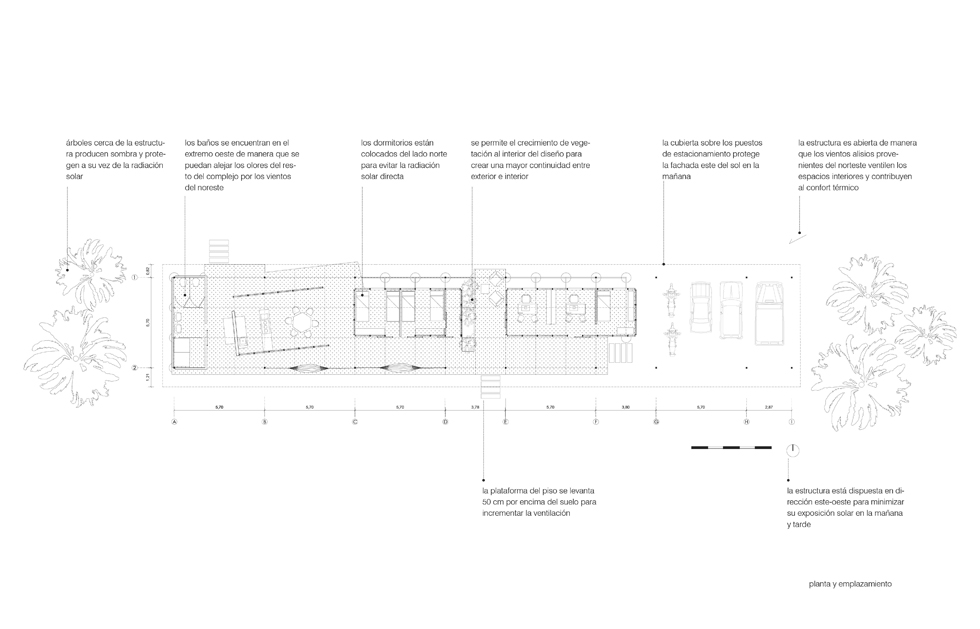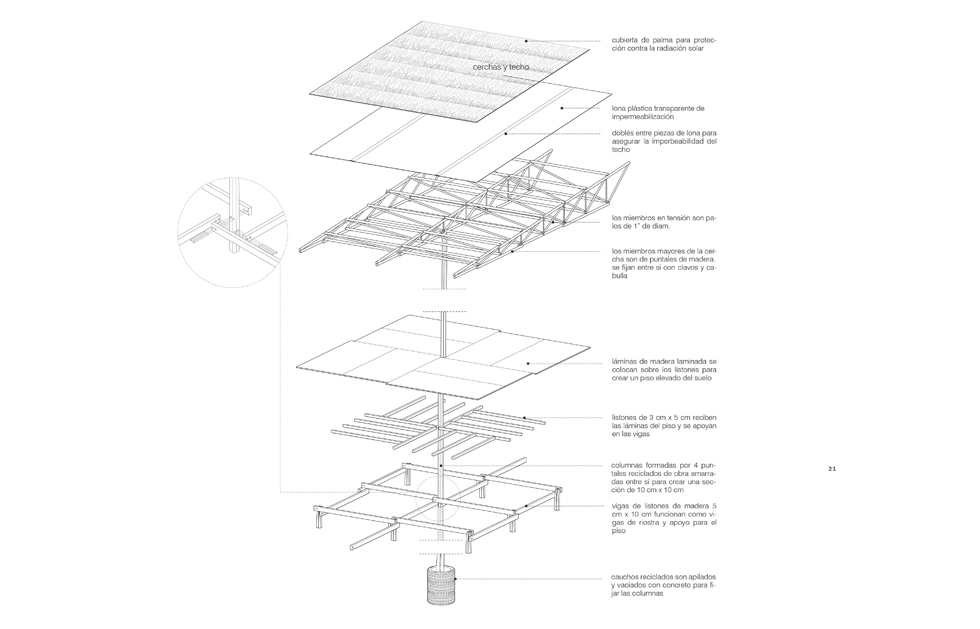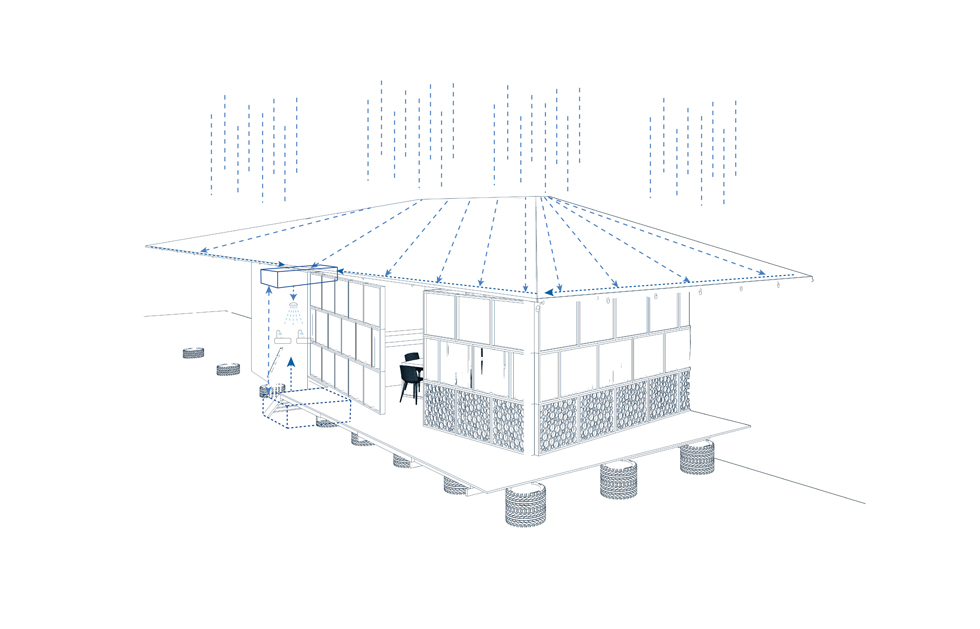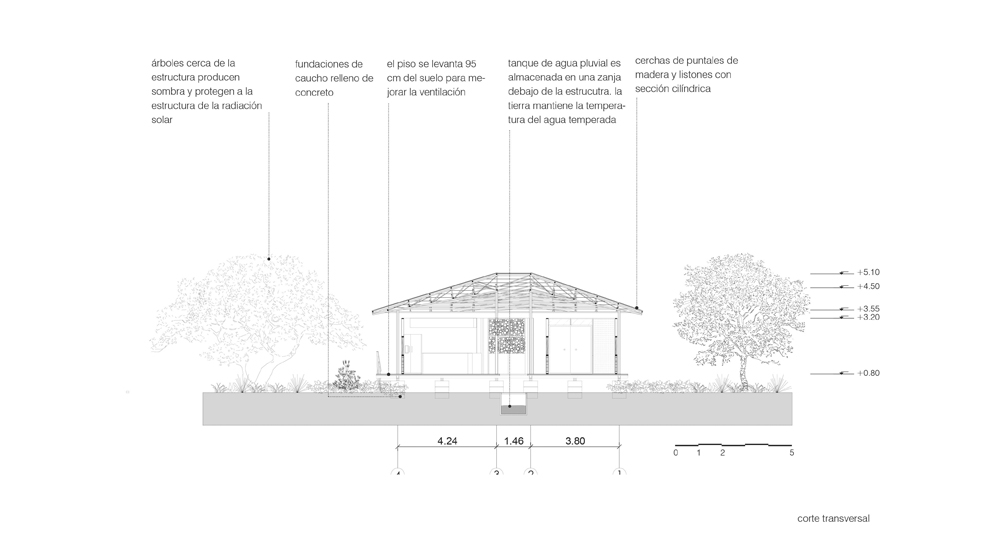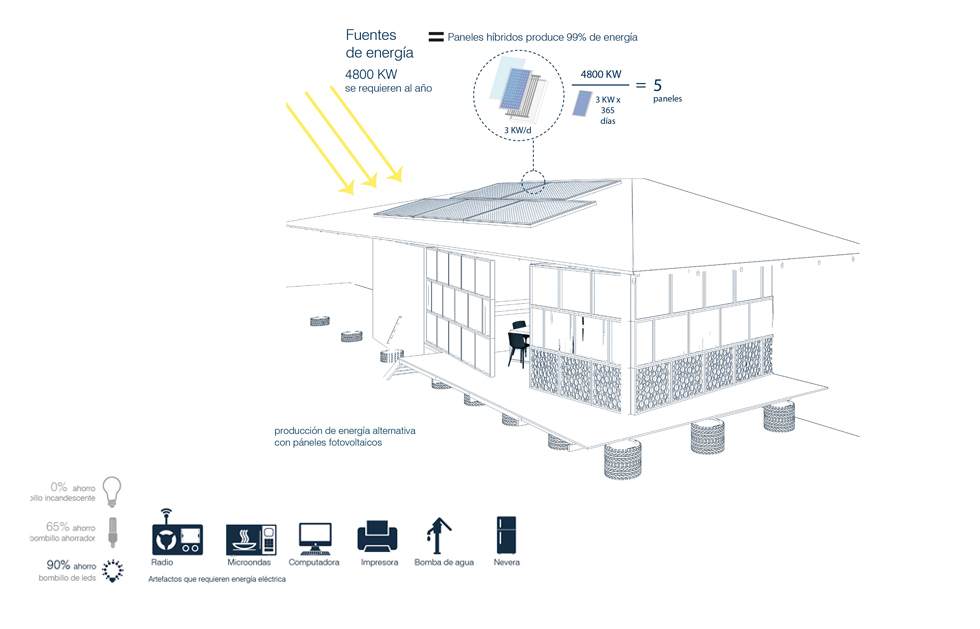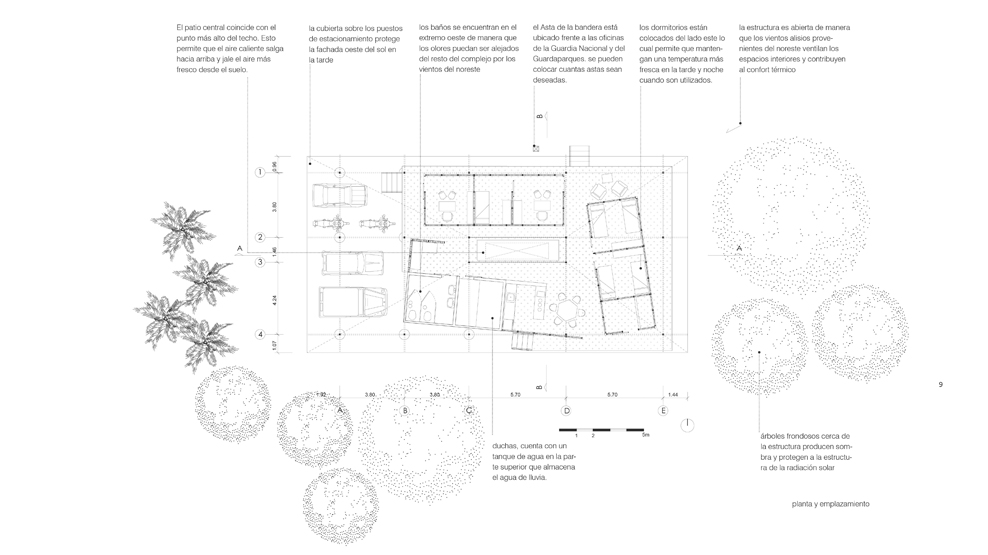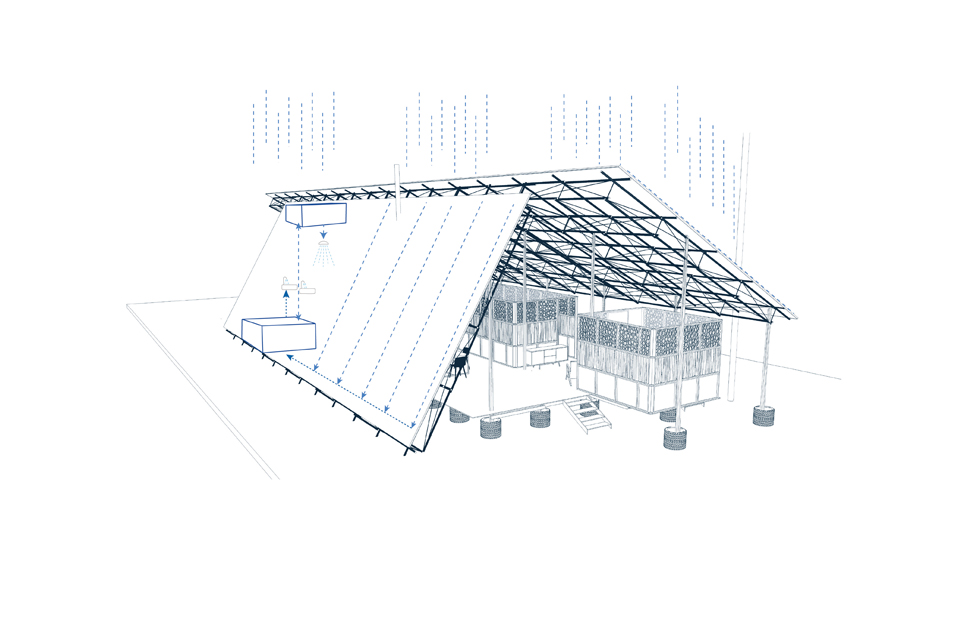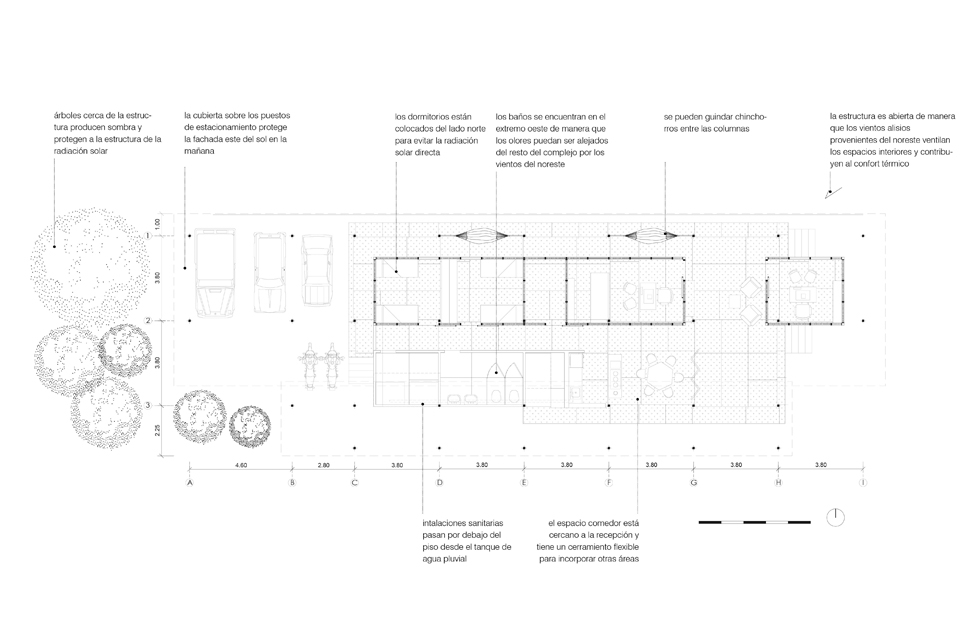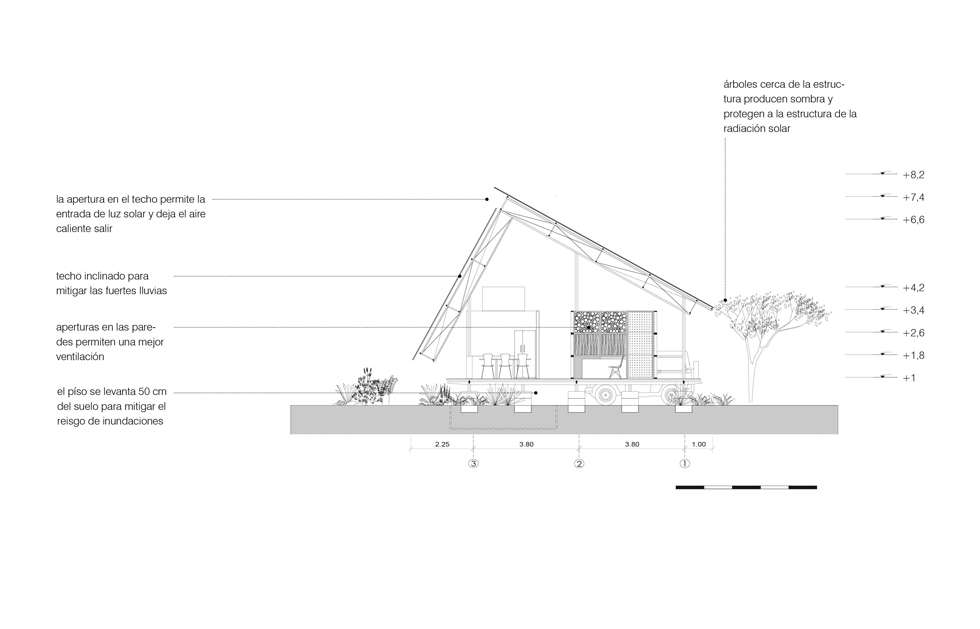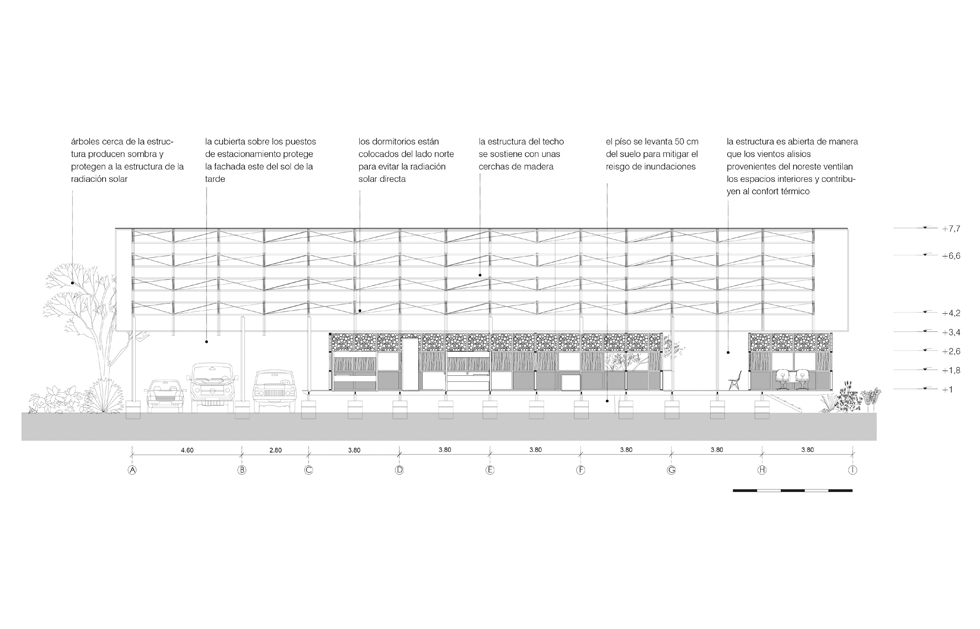 Contest position: First Prize | Client: Inparques | Team: Enlace Arquitectura | Photography: Enlace Arquitectura