Inclusión de Habitantes en la Ciudadanía Plena

2013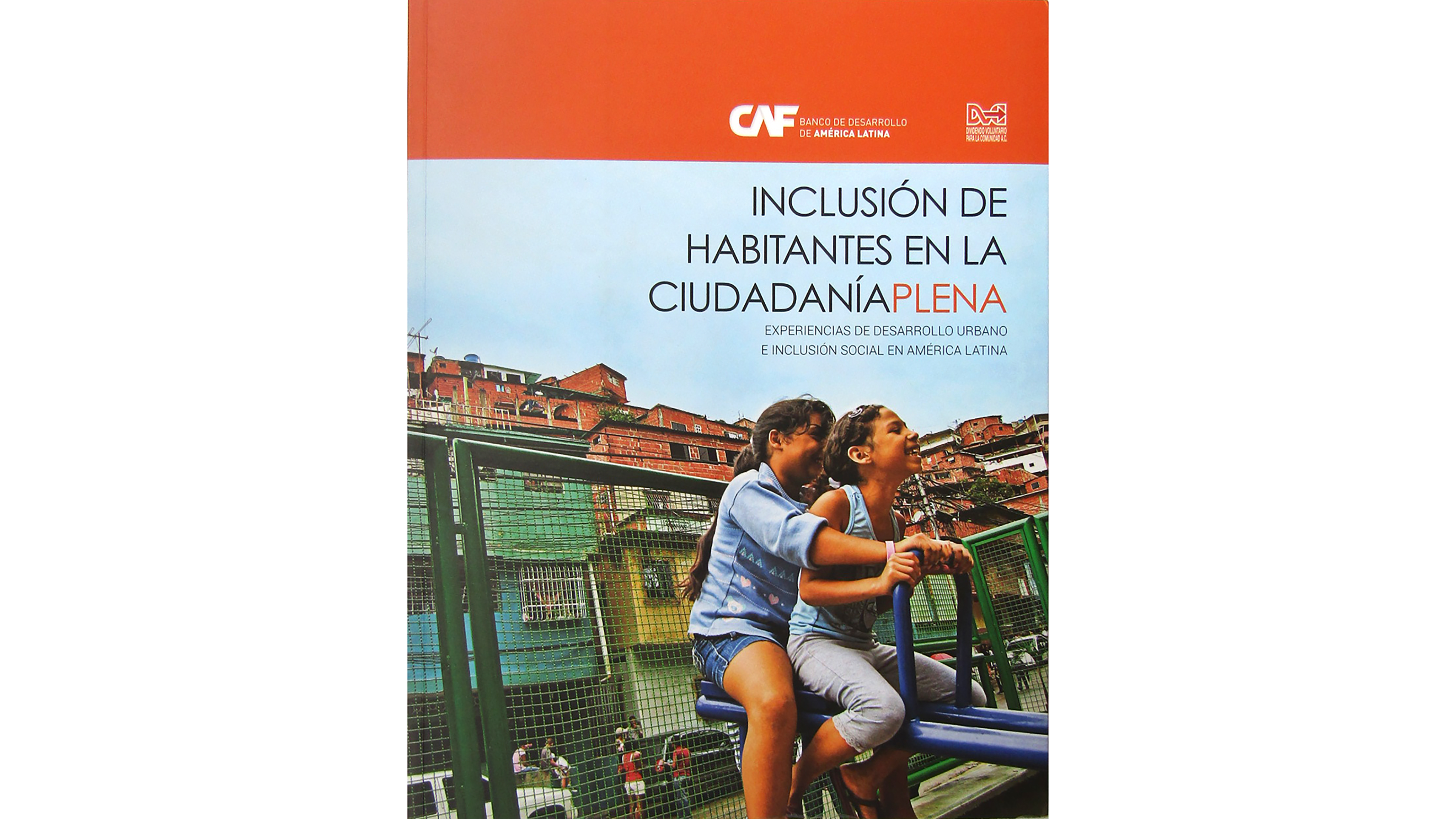 This publication authored by Elisa Silva is part of a research grant from CAF Development Bank of Latin America on informal settlement development processes.
Its content compiles a repertory of experiences focused on the physical and social transformation of Latin American informal settlements that range from broad approaches through integral plans all the way to the particular condition of directed and personalized projects. The concept of an Integral Development plan is defined through a design and implementation experience with the community of La Morán in Caracas, Venezuela 2010-2011, but references of known cases such as the urban transformations of the PUI (Integral Urban Project) in Medellin Colombia, the projects "Barrios de Verdad" in Bolivia and the Favela Bairro in Rio de Janeiro, Brazil.  The next segment describes each component and project phase separately including basic surveys, social projects, physical-environmental projects and the organization of housing. The book´s intention is to serve as a guide to orient entities and communities interested in advancing integral urban transformation processes.
Author: Elisa Silva
Language: Spanish
Publisher: CAF
ISBN: 978-980-6810-91-4
Client: CAF Banco de Desarrollo de América Latina | Team: Elisa Silva, Author. | Photography: Enlace Arquitectura, C.A